A Bit About Authentic Trips to Thailand
Thailand is the perfect destination for honeymoons, families, solo travelers, and couples alike. The diversity of landscapes and activities, the rich history and archeological ruins, opportunities for cultural immersion, friendly people and relaxing atmosphere are all reasons why trips to Thailand are great for any taste . From the pristine beaches and islands of the south, to the temples and jungles of the north, and the many opportunities to get off the beaten path in between, Thailand tours do not disappoint either the inexperienced or expert traveler.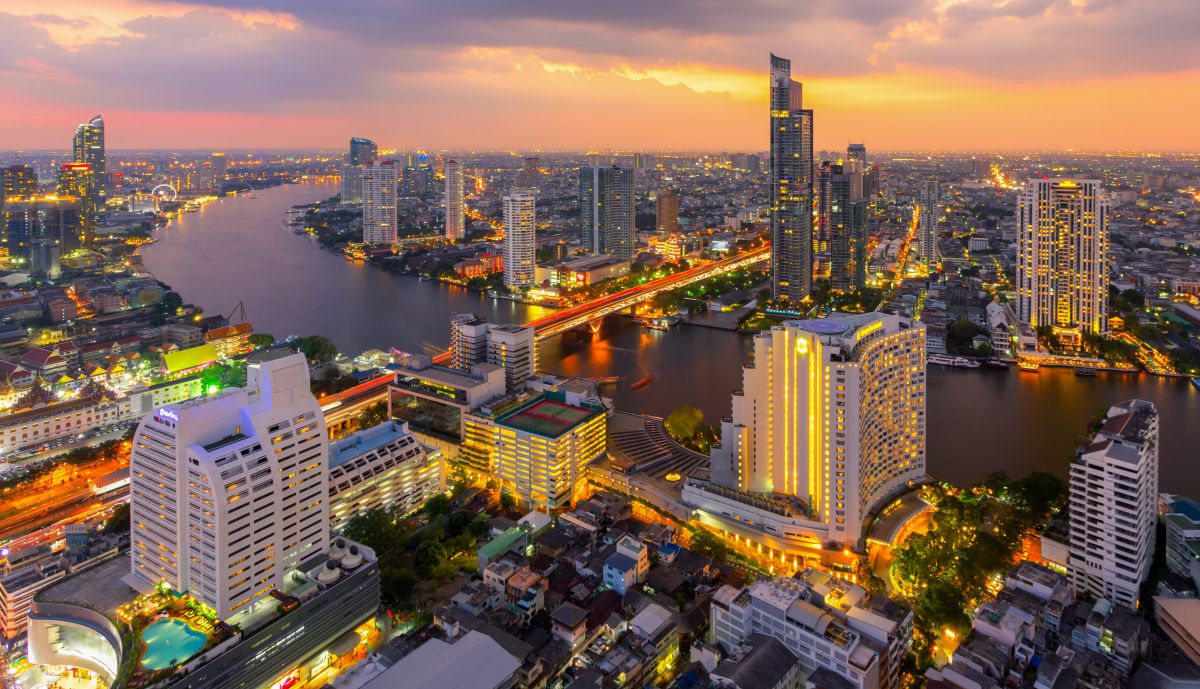 Bangkok
Most Thailand tours begin or end in Bangkok, and while it may have a bad reputation for being an overwhelming big city with bad traffic, there are thousands of hidden treasures that absolutely make it worthwhile to spend a few days exploring. Aside from the normal must-see list - The Grand Palace, Wat Pho and its famous 43 meter reclining Buddha, and Wat Arun to name a few - there are thriving art communities and music scenes, neverending options to explore delicious street food, and cosmopolitan malls and modern buildings juxtaposed against ancient glittering temples. Brave the massive, open Chatuchak market with its endless stalls of everything from Buddha statues to baby squirrels to home decor goods and musical instruments. Take a Longtail boat tour of the Klongs, (stilted homes on the Chao Phraya River) or buy a boat pass for easy hop on, hop off exploration of the riverside neighborhoods and temples. Explore Bangkok's many landscaped parks, watch a Muay Thai fight, people watch around Soi Cowboy, and find a rooftop bar for a cocktail with a view - this exciting, bustling city has something to offer every explorer.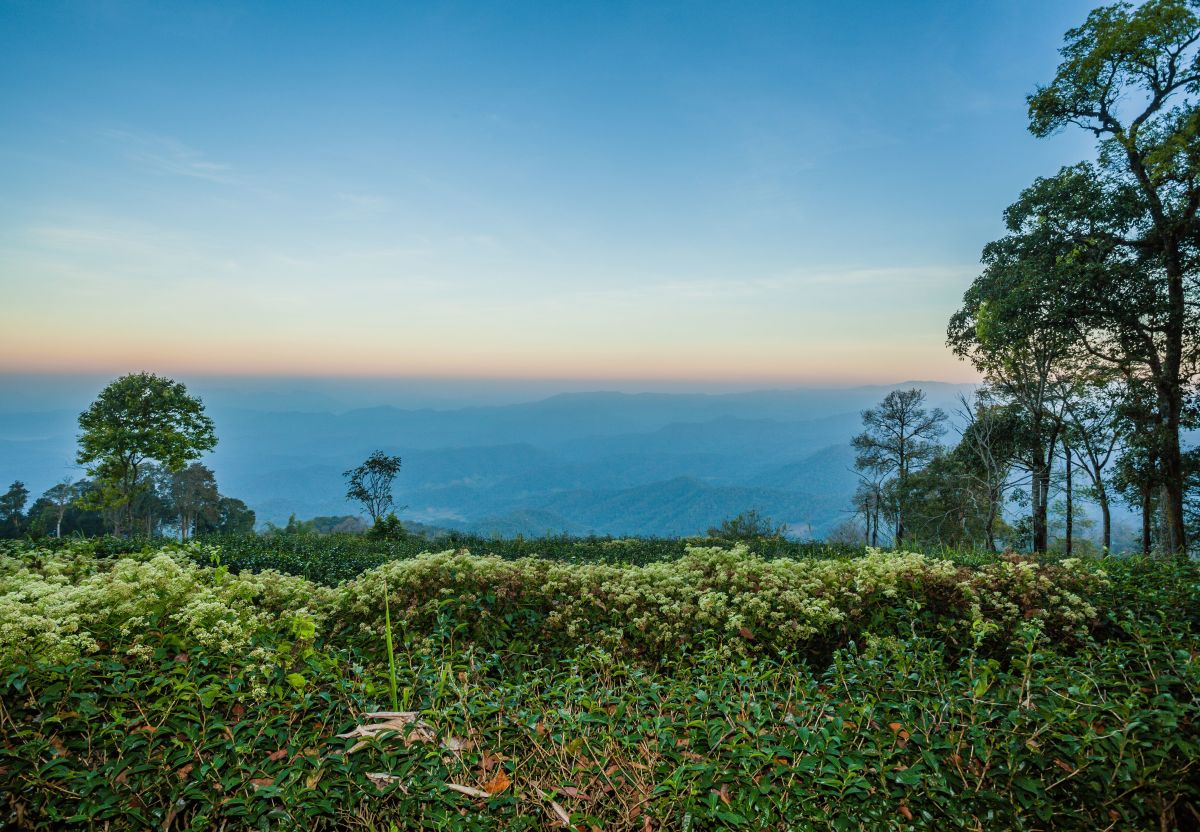 Chiang Mai
No trip to Thailand would be complete without a visit to this laidback, artsy city and its jungle surrounds. The old city still sits inside the ancient walls that once protected it, and gorgeous, properly maintained temples are on every corner. The most famous temple is Doi Suthep - glittering gold at 5400 meters on a mountain, and providing panoramic city views. It's easy enough to ride a bike or scooter around, or take tuk tuks or Songthaews (red pickup trucks that function as communal hop on, hop off taxis). Visit the University on the lake, the charming local Sompet market, check out the hipster neighborhood of 1 Nimman, or take a break at the pool with a cocktail. Chiang Mai nights feature busy outdoor markets with many street food stalls to choose from, a hopping bar scene, and the famous Sunday Night Market - a stretch of stalls with handmade, local artisanal crafts that goes all the way from Tha Pae Gate to Ratchadamnoen Road, with live musicians along the way adding to the atmosphere.
Venture an hour or 2 outside of Chiang Mai and your options for Thailand tours just multiply - Zipline adventures, elephant rescue sanctuaries, Hilltribe experiences in Lahu, Lisu, and Karen villages, towering waterfalls and natural slides, the hot springs and coffee plantations of Chiang Dao, cycling tours of the countryside, the stunning Haripunchai and Chamdevi temples of Lamphun, the Queen's Garden at Doi Inthanon National Park - you could spend half a year exploring and not run out of new things to see!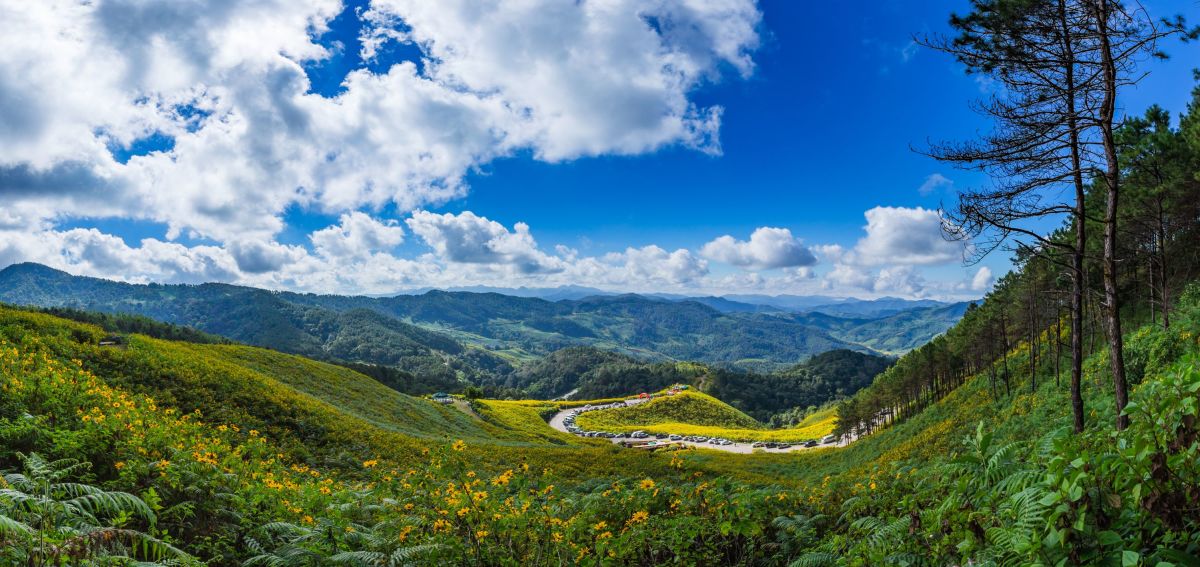 Chiang Rai and Mae Hong Son
Chiang Rai, most famous for the White Temple, is the northernmost large city of Thailand near the Myanmar border. The White Temple, or Wat Rong Khun, is a pure white, ornately carved piece of art designed by Chaloemchai Kositpipat. He also designed the golden clocktower lighting up the center of the city. Both pieces are certainly enough of a draw for most travelers to include Chiang Rai in their Thailand tours, but there is also the Baan Dam Museum - or Black House - a garden complex with some 40 buildings designed in traditional but Gothic style. Mae Hong Son is a great option for those wishing to just relax in the countryside for a few days. Pai is the most visited town. On the river, and very well suited to travelers, some say it is too westernized, but the fact remains it is a beautiful mountain town with lots of hikes, waterfalls, yoga, and great healthy food options.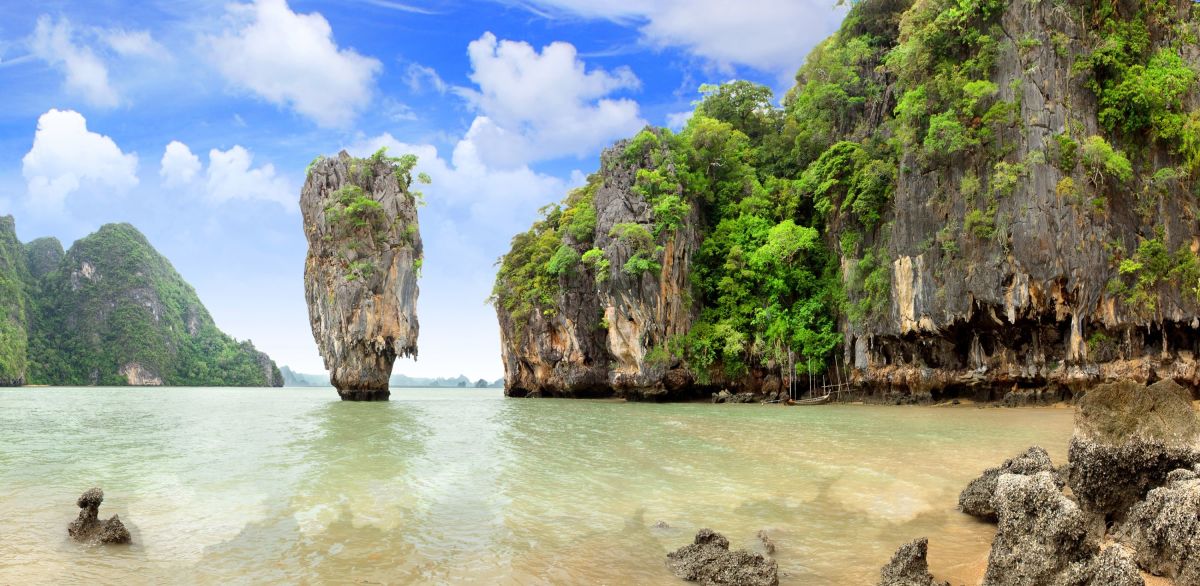 Phang Nga Bay and Islands
On the Andaman Sea side of Thailand lies Phang Nga Bay, featuring Krabi, Koh Lanta, Koh Yao Noi and Koh Yao Yai, Khao Sok National Park, and Phuket. Of all the beach and island destinations available on Thailand tours in the south, this area really stands out. The bay is full of tiny islands, making it perfect for island hopping tours. The marine life makes for great snorkeling, and the limestone karsts against the verdant green jungle and sapphire sea create dramatic photo opportunities. Rock climbing is popular in the area, as well as cave exploration by canoe, ample kayaking spots, and of course, relaxation on the beach and by the pool. With so many nooks and crannies to explore and activities to choose from, the main attraction of this area is the stunning beauty of the landscape, which never gets old!
When to Go
The best time of year for trips to Thailand is November to February in the dry season. There will be much less rain during these months, and the climate will be warm, without being oppressive. The shoulder months of October and March feature good weather as well. Of course if you willing to risk some rain, or are primarily visiting Thailand to participate in cultural activities and don't need the weather to cooperate, April - September is a great time to go for discounted rates.


What to Bring
Recommended items for trips to Thailand are: quick drying active wear, swimsuits, long pants and a shoulder wrap for temples, flip flops, running shoes, sun protection, insect repellent, and water shoes with grip bottoms for waterfall hikes. Skincare products on offer in pharmacies and drug stores in Thailand tend to have different ingredients than in the west, and may aggravate the skin - so do remember to bring all of your toiletries. Otherwise, leave lots of room in your luggage for Thai handicrafts and curry paste!