Plan Your Perfect Vacation
Thailand is one of Asia's most popular travel destinations, and with no shortage of things to do: relishing the delicious food, visiting with elephants at a quality orphanage, boating the rainforest's smooth and winding rivers … and yes, logging some beach time! Thailand beaches rival (OK, surpass) those you'll find anywhere, and are a must to include with any visit to this amazing and unique country. While much of the land-based activities Thailand has in store are found in the central and northern parts of the country, two areas in the south are where the best beaches in Thailand can be found:
The Andaman Coast, along the Indian Ocean
The Gulf of Thailand, which opens towards the South China Sea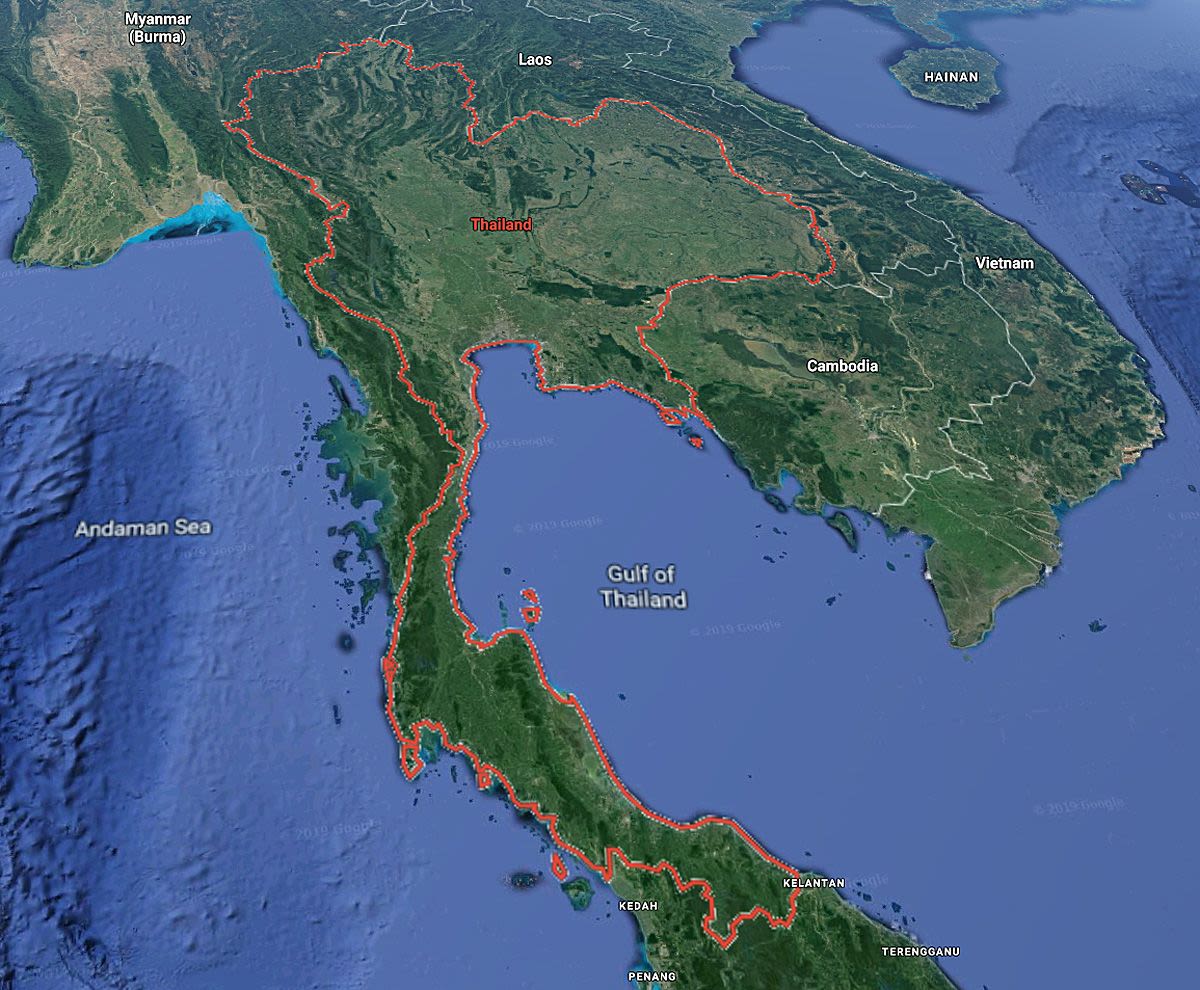 Each of these regions has jaw-droppingly beautiful mainland and island beaches that are dreamy settings for a Thailand beach vacation! Or even better, they both present perfect choices to add onto Thailand tours that can take you all over this fascinating country.
Both the Andaman Coast and Gulf of Thailand offer fine accommodations, adventurous activities, and opportunities to either chill out or do some lively partying. Everything from full moon parties with hundreds of revelers from around the world, to long and lonesome stretches of sand where the only footprints you'll see will be your own - it's all here! Whatever your definition of the "ideal beach", you'll find it here among the best Thailand beaches.
When to Go
The dry season, being November through February, is the best time to visit the beaches in Thailand. The December holiday time can get a bit busy, but is still preferable to June through October when the weather is hot and humid. Be mindful of the rainiest part of the year (mid-September to mid-October) and the hottest (March and April) when planning your visit!
Activities
Is there such a thing as being bored at a Thailand beach? Only if it's your goal! If you want to empty your mind and simply relax in the most soothing, restorative setting you can imagine, then this you will find amongst the snow white sand and bathtub warm, gin clear waters. If you're into moderate and accessible activities, then boat trips to outer islands for snorkeling and exploring are available, along with hikes through jungle trails. For the most adventurous among us, rock climbing, SCUBA diving and even parasailing will satisfy your appetite for adventure!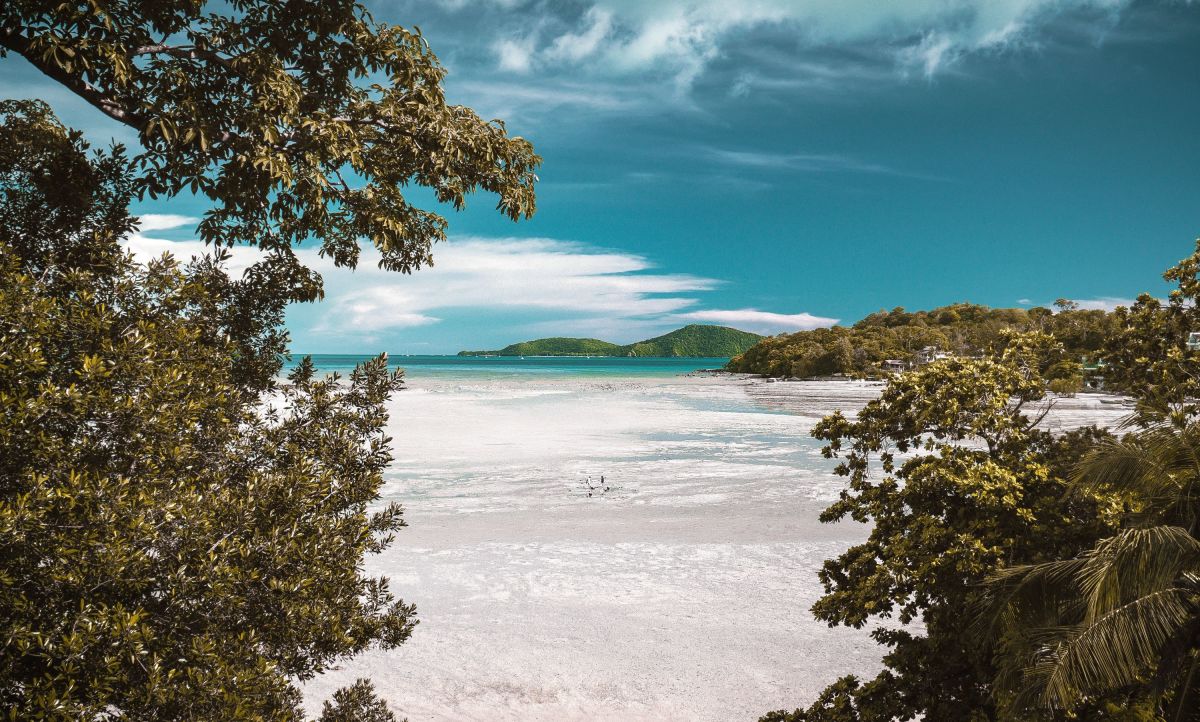 The Andaman Coast
With limestone cliffs, white sand and often easy access, the beaches of the Andaman Coast are second to none.
Phuket is pretty much one of the best places in Thailand to be close to everything: major airport and boat travel hub, shopping, restaurants and cultural attractions, as well as - of course - some great beaches! Resorts and accommodations range from humble to as luxury as they come in the country. Technically an island, Phuket has both the convenience of the mainland with acces to the Thai beach charm you've been dreaming of!
Krabi is actually an entire province in Thailand, which includes many islands and quite a bit of coastline. The area people mean when they say "Krabi" is the mainland area that includes incredible beaches like Railay, Ao Phra Nang, and amazing white sand and palm tree islands nearby. Krabi is a delightful assortment of top beaches and resorts, rock climbing and water activities on the main beaches and outer islands. Travel by traditional longtail boat water taxi is ever-present and super fun!
Koh Yao and Koh Lipe (the latter sometimes called the best island in Thailand) are both much less developed islands, offering a more pristine and relaxing experience than Phuket and Krabi. Both have beautiful natural settings off the beaten path, and serve as great places to connect with friendly locals and experience authentic coastal Thai culture.
Koh Phi Phi is one of the more popular islands in the country, and for good reason. The clarity of the water, the soaring heights of the limestone cliffs, the powder white sand beaches. Less solitude is available here, but the scenery is out of this world! Fine resorts and restaurants are plenty, as are monkey filled forests (keep your distance!), scenic viewpoints, and water-based activities.
Koh Lanta is an out-of-the-way gem south of Krabi, with as placid and welcoming an ambiance as can be imagined. With mid-level accommodations, access to good diving, and indigenous Chao Leh "sea gypsy" people inhabiting parts of the island, Koh Lanta offers a peaceful and enriching environment.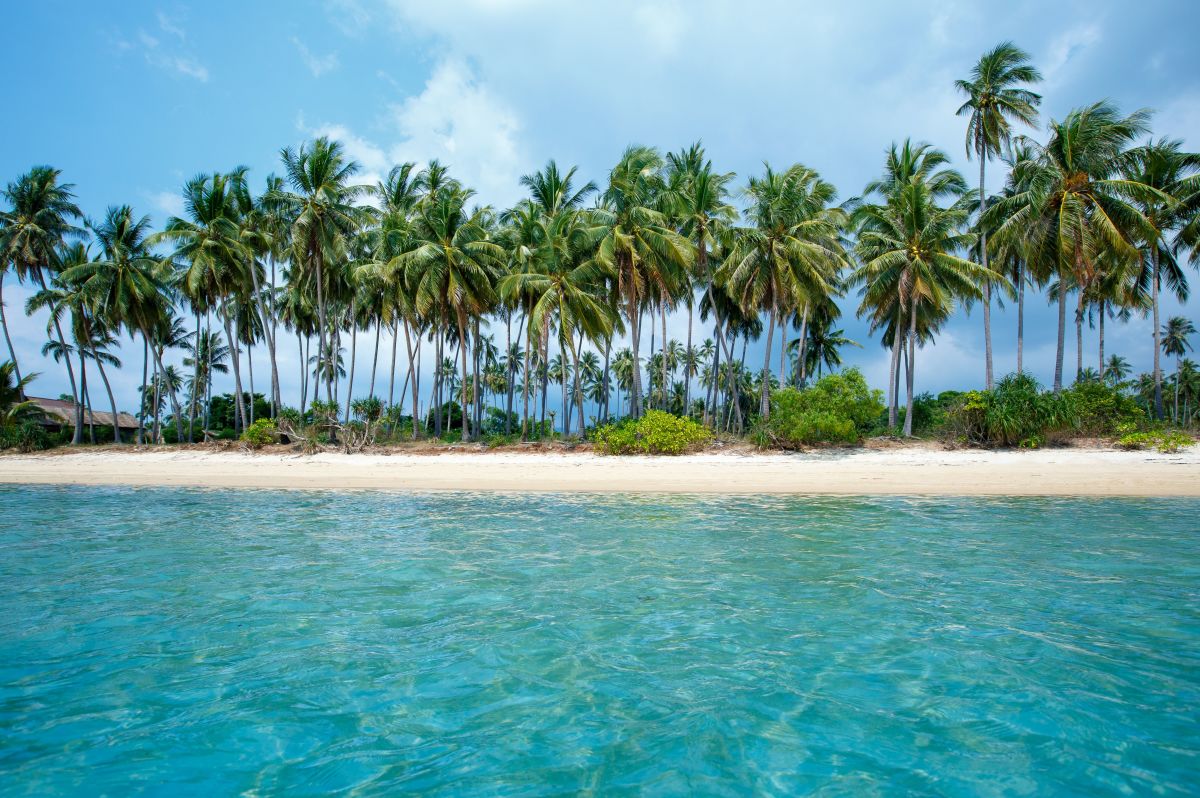 Gulf of Thailand
The Gulf of Thailand has some of the most popular islands for travelers in Thailand, with scenes ranging from party central to tucked away little spots for some alone time on heavenly beaches.
Koh Samui is one of Thailand's oldest tourism hotspots, and remains a top destination for travelers - many of them young and energetic - from around the world. Pamper yourself at the spas and high-end resorts, enjoy the sun and sand, and enjoy meeting fellow wanderlusters. With its heritage of travel, night life and beach bum vibe, Koh Samui is considered to be among the best Thai islands.
Koh Phangan is known for full moon parties of legend, but also has significant forest cover and some unspoiled beaches for those seeking peace and quiet. Families can find there respite here, with good mid-range resorts to choose from and nice beaches for sandcastles and strolling.
Koh Tao is a small island, the perfect escape from some of the busier alternatives. Easy diving options, standup paddleboarding, and quiet hikes in the jungle are top to-dos.
Koh Chang, like Koh Tao, offers great opportunities to connect with nature, but on a larger island. Forest ambiance with hikes to waterfalls, nice diving, and also plenty of places to party and socialize makes this island a prime bet to enjoy the beach and soak up the sun.
The best beaches Thailand has to offer are some of the world's loveliest. The options are so many that it's hard to go wrong. Thailand's best beaches are a highlight of Global Basecamps' tours in this special country, so reach out to us and we'll start planning today!