Guatemala Tours - A Few Words on Lake Atitlan
Sparkling sapphire in a massive volcanic crater in the Southwestern Guatemala Highlands, surrounded by verdant green hills and blooming wildflowers, Lake Atitlan is any traveler's dream. With its stunning sunrises and sunsets, yoga and meditation retreats, excellent vegan and vegetarian food, and low costs, Atitlan ranks high in terms of gorgeous Guatemala tours where you can unplug and relax. The indigenous culture and influence maintains an easy, peaceful vibe, and plenty of color.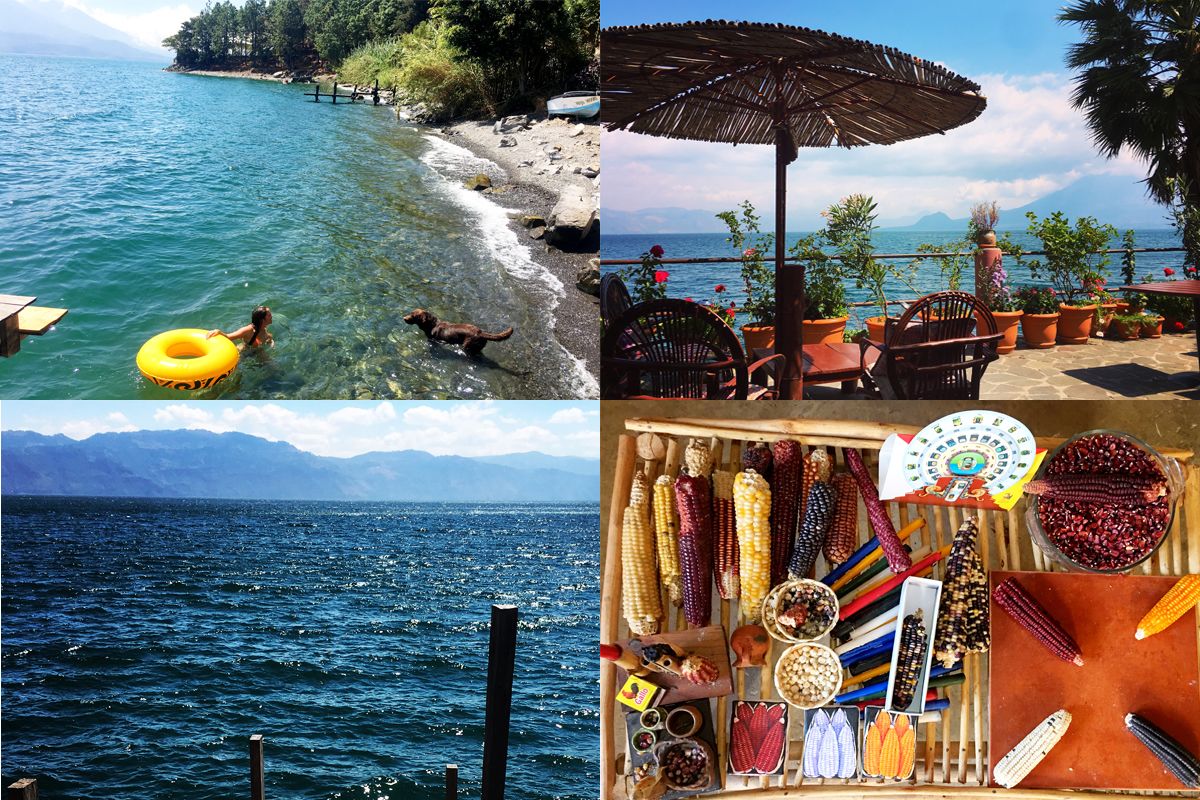 The weather is mild, with warm sunny days, chillier nights, and occasional rainstorms. Be sure to pack light, as you'll be getting in and out of boats during your stay on the lake. We recommend bringing items you'll most likely pack for your other Guatemala tours: comfortable warm weather hiking clothes and boots, a couple of swimsuits, sandals, a light jacket and a pair of long pants, (for evenings, and entrance to churches) repellent, sunblock, aloe, (if you burn easily) and the most important thing: a travel camera!
The hillsides are dotted with villages throughout Atitlan, but the main ones are Panajachel, Santa Cruz, San Marcos, San Pedro, and San Juan, and they all have their distinct idiosyncrasies and charm.
Panajachel is the main point of entry to the lake, and the most well established for tourism by far. This would be the place to book any Guatemala tours or transport you may need traveling onwards. They also boast the largest selection of souvenirs (and the best prices) in all of Guatemala - so if you're wanting to load up on woven goods, wood carvings, or local art, this is the place to do it.
Santa Cruz is much quieter, with the main attraction being La Iguana Perdida - a lakefront guesthouse and bar with a lot of charm. They are the only SCUBA provider in Atitlan - you can dive the lake, or get certified through them at a reasonable price. A vertical hike up will take you to the Cafe Sabor Cruceno - a typical Guatemalan restaurant with incredible views of the lake, and a lovely handicraft store downstairs. The surrounding village provides insight into life on the lake - quiet, peaceful, quotidian.
San Marcos is known as the yoga and permaculture town - you will find no shortage of great cafes, cacao ceremonies, retreats, and live music. A meandering wander around town yields plenty of opportunities to snap photos of colorful street art, stop at gorgeous handmade artisan craft shops, and grab any type of fresh pressed juice you can dream up.
San Pedro is the nightlife spot, with the most bars, accommodation, and people of any of the other lakeside villages. There are also a good deal of shopping opportunities here, including the amazing Atitlan Women Weavers - a women's cooperative producing beautiful hand-dyed and sewn textiles. Your purchase supports a local woman - when the shop makes a sale, they only take what they need to remain open, and pass on the rest to the lady who made the piece. Your purse or clothing item will come with a tag that gives you the name and photo of the local woman who made it. A memorable experience to say the least! San Pedro also hosts great places to grab local snacks as well as international fare - Tacomex up the hill has incredible, authentic Mexican tacos - and of course, bars! So grab a beer, make some new friends, and enjoy the music.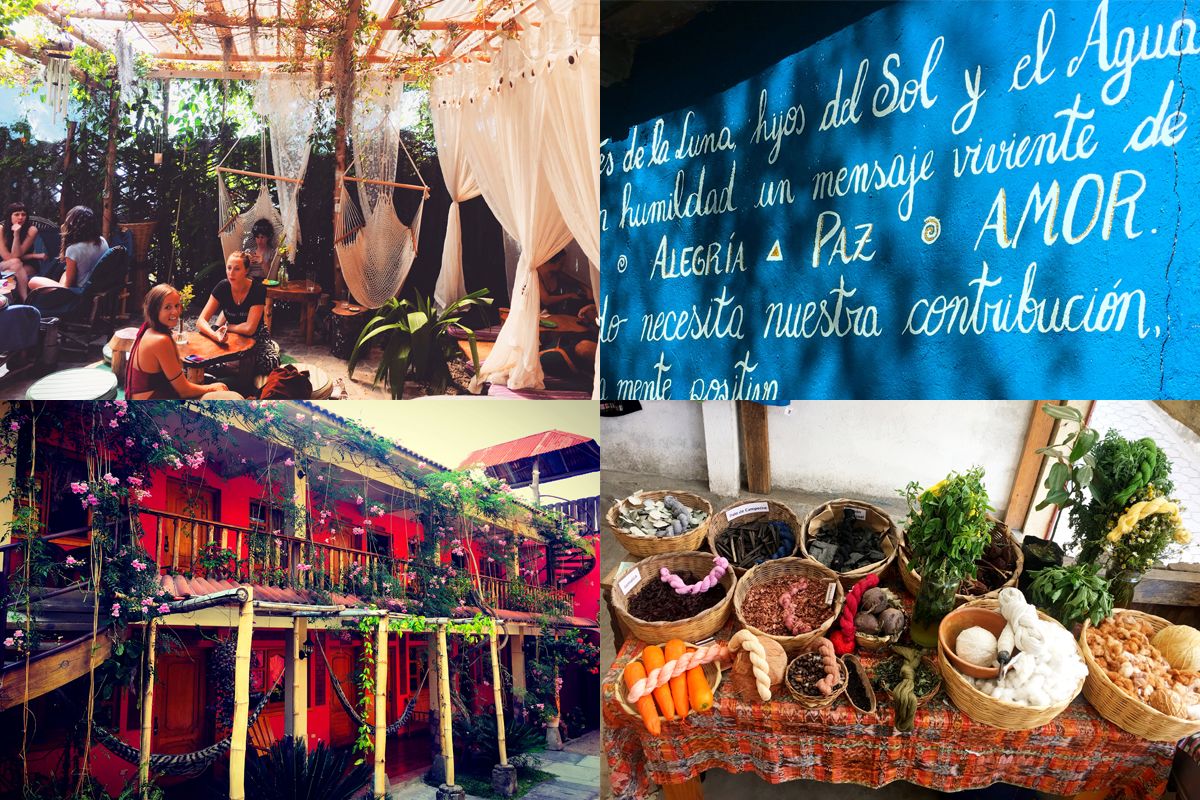 San Juan is the newest village to pop up on the tourist radar, and you can tell. At the port, you can see evidence of the lake water levels rise in past years, as the old dock is now underwater. The initial walk up to the village is a colorful street full of local shops featuring handmade paintings, artisanal crafts, and locally made cacao and chocolate. The village is much quieter than the others, and you definitely get a sense of time standing still. I was lucky enough to be here when school got out, and see the kids running and playing soccer in the streets on their way home. If you make it up to the top of the hill, you'll find a coffee roastery and shop called Cafe Las Marias. The coffee is excellent, the family that runs it is sweet as ever, and it's the perfect place to rest and enjoy views of the lake and village below.
Tucked between the quiet village of Tzununa and San Marcos is the Maya Moon Lodge. They have a great restaurant and happy hour on the waterfront, their own dock for boat pickups, friendly owners, and an even friendlier lab mix. It was a great place to stop for lunch and a drink, and they have inner tubes if you want to go for a float or a swim!
All of the villages have docks out in front, where you can wait just a few minutes for a lancha (small boat) to take you on to your next lake destination. The boat rides themselves are idyllic as well - an excellent chance to appreciate the staggering beauty all around you, observe the local residents on their commutes, and enjoy the mountain breeze.
Lake Atitlan is truly a world away, providing endless opportunities to relax, read, hike, swim, kayak or paddleboard, paraglide, Scuba dive, get into a yoga routine, take a Spanish course, learn to cook Mayan food, spend some time at CECAP vocational school (or better, take a carpentry or weaving class there) or work remotely - all while getting a closer glimpse of Mayan culture. For all these reasons and more, Atitlan is at the top of our list when considering Guatemala tours!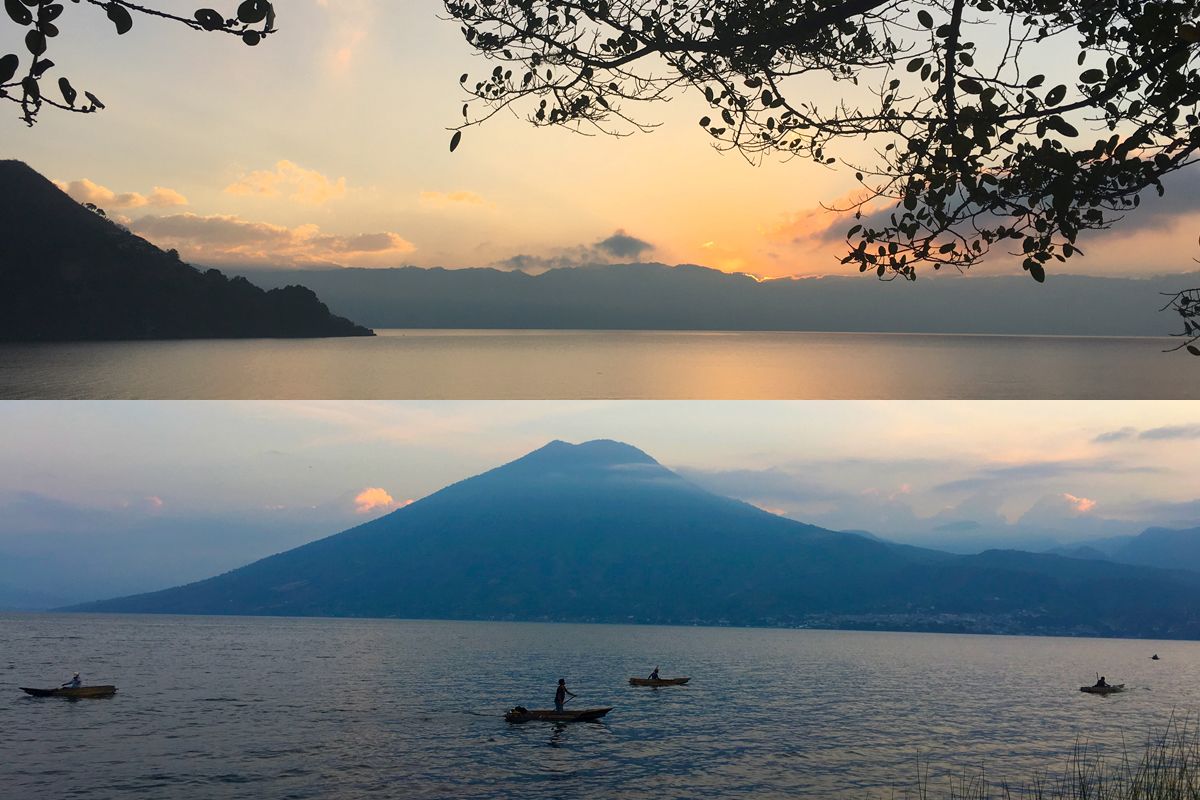 * All photos courtesy of Global Basecamps Travel Specialist Allison Tucker