Why You'll Love Costa Rica
Costa Rica is an ideal travel destination for solo travelers, couples, honeymoons, and especially families. Between the diversity of microclimates and wildlife, white sand beaches, surf and watersports, wide array of hiking and trekking available, large number of waterfalls, and world class resorts and spas, there are Costa Rica tours for everyone. Costa Ricans are some of the most hospitable people on earth, and they certainly know eco-tourism.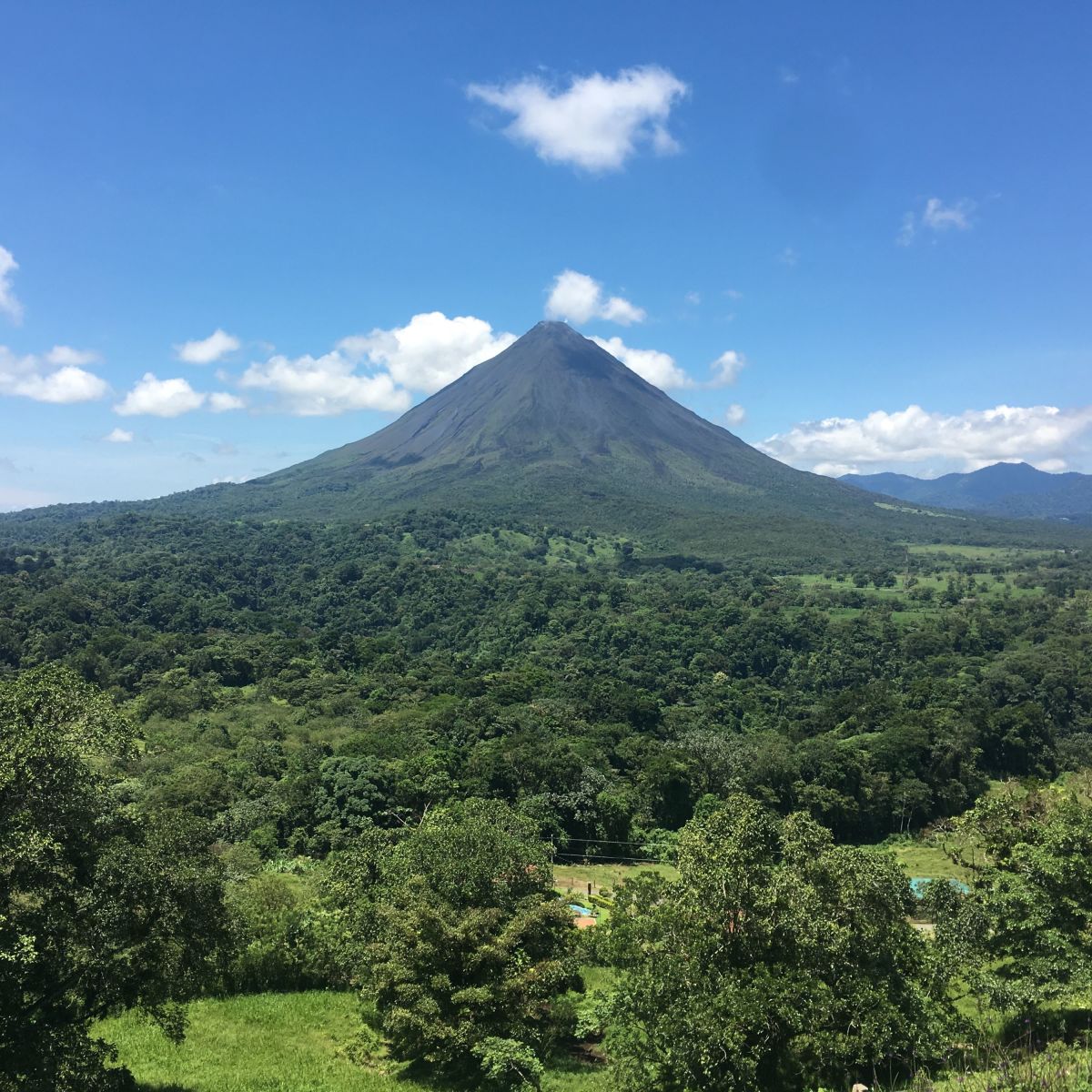 Arenal
Situated about 90 kilometers from the capital, Arenal Volcano National Park and surrounds is jam-packed with opportunities for authentic Costa Rica tours that enchant every traveler who visits. The hiking options are endless - whether you choose to hike the volcano, one of the many trails in the National Park, La Fortuna Waterfall, or the Hanging Bridges Canopy tour, the views, the wildlife, and the workout will make for a satisfying day. Howler and white faced Capuchin monkeys, sloths, jaguar, coati, and the endangered quetzal are all residents here. In addition to great hiking, Arenal boasts naturally occurring, volcano-heated hot springs, and they are featured in many of the resorts around town. Our favorite is Ecotermales - you can avoid the crowds, and enjoy the beautiful surroundings and poolside service they have to offer.
Arenal is home to a wide array of reptiles as well - on a guided night walk, you'll see scores of frogs, including the famous red-eyed tree frog, poison dart frog, glass frog, and more. You will also have the opportunity to see the infamous eyelash viper in full camouflage, orb-weaver spiders and their magnificent webs, and listen to the orchestra of frog and toad calls.
The Sarapiqui river is not too far away, and a full day of white water river rafting is possible from Arenal. Volcan Tenorio National Park is also within range - your guide will point out all types of interesting flora and fauna along the way, and you'll finish the hike at the glorious Rio Celeste waterfall. The water is turquoise in the midday sun - an optical illusion caused by aluminosilicates at the river bed.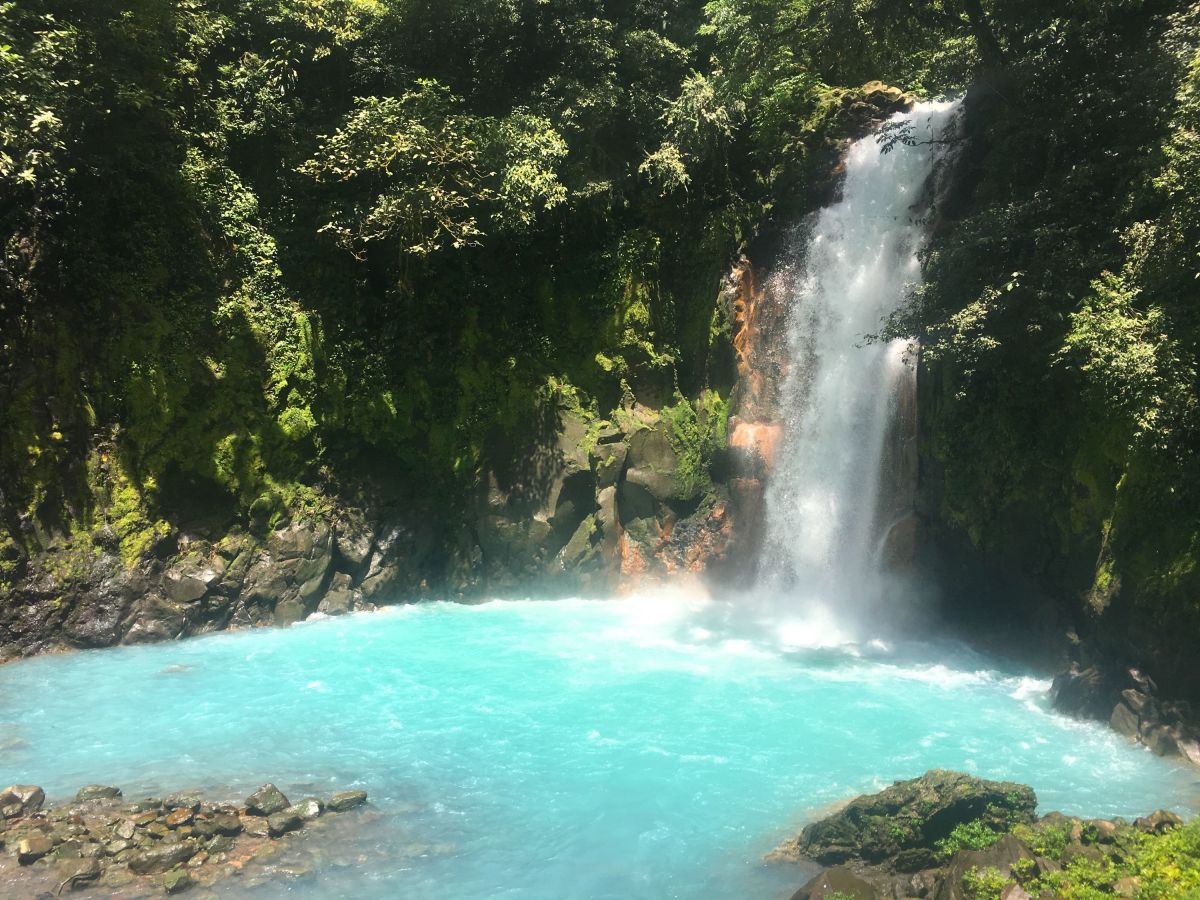 Nicoya Peninsula
The Nicoya Peninsula is home to legendary waves, pristine, white sand beaches, rugged roads, dense jungles full of wildlife and waterfall hikes, yoga and meditation retreats, and sunset beach bars. Some popular places for Costa Rica tours include Santa Teresa, Samara, Nosara, Tamarindo, and Playa Hermosa - but the entire coastline is gorgeous, and set up very well for travelers.
Accommodations have a huge range, from budget surf camps to five star luxury, with mid-range hotels and vacation rentals in between. Surfboards, stand up paddle boards, and kayaks are readily available for rent, and fishing and boat tours are easily arranged. The peninsula really shines on the restaurant front, with everything from taco stands, wood fired pizza, and simple Costa Rican cuisine at Sodas, (family run places) to high end beachside restaurants with craft cocktails, ceviche, and creative fusion cuisine. Spas and wellness services are everywhere, and small boutique stores offer handmade clothes and home decor. The Nicoya Peninsula provides you with so many options, you can precisely customize your experience there on any budget. You can book as many Costa Rica tours as you'd like, or just relax on the beach or by the pool - there is something for everyone!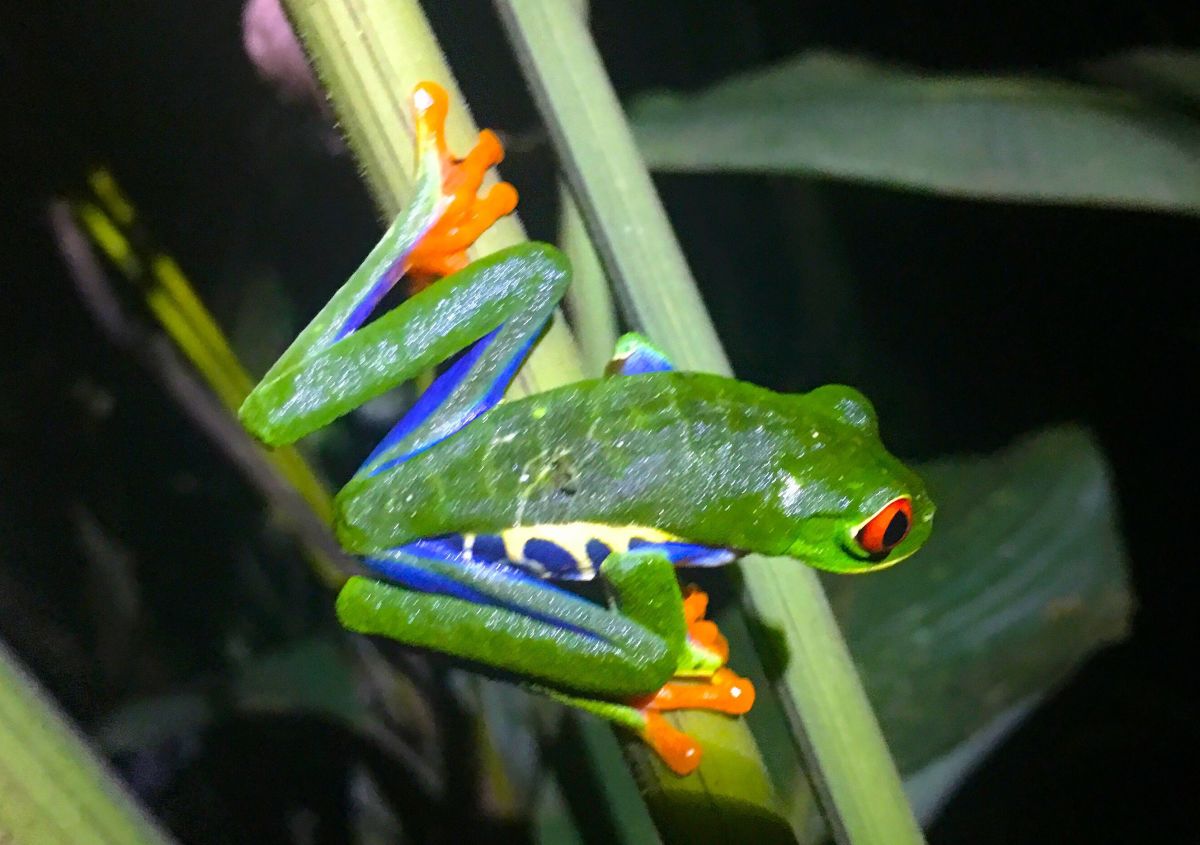 Tortuguero
Tortuguero is a National Park located on the Caribbean side, north of Puerto Viejo. It is home to many habitats conducive to wildlife, including rainforest, lagoons, and mangroves. It's nicknamed "Little Amazon" because of the wide array of wildlife here - caimans, macaws, giant iguanas, and Howler, Capuchin, and Spider monkeys are just a few. Of course the main reason it is so popular for Costa Rica Tours is the nesting grounds for the endangered Green Turtle. From July to October, they can be witnessed clambering slowly up the beach, digging a hole, and laying their eggs. During hatching time, tourists can see hundreds of baby turtles making their way into the ocean for their first swim!
Tortuguero is only accessible by boat or plane, and the climate is hot and humid year round. The area features a number of basic accommodation options as well as eco-lodges. They all offer canal tours, where you can take a 2-4 hour boat ride with a guide for wildlife viewing.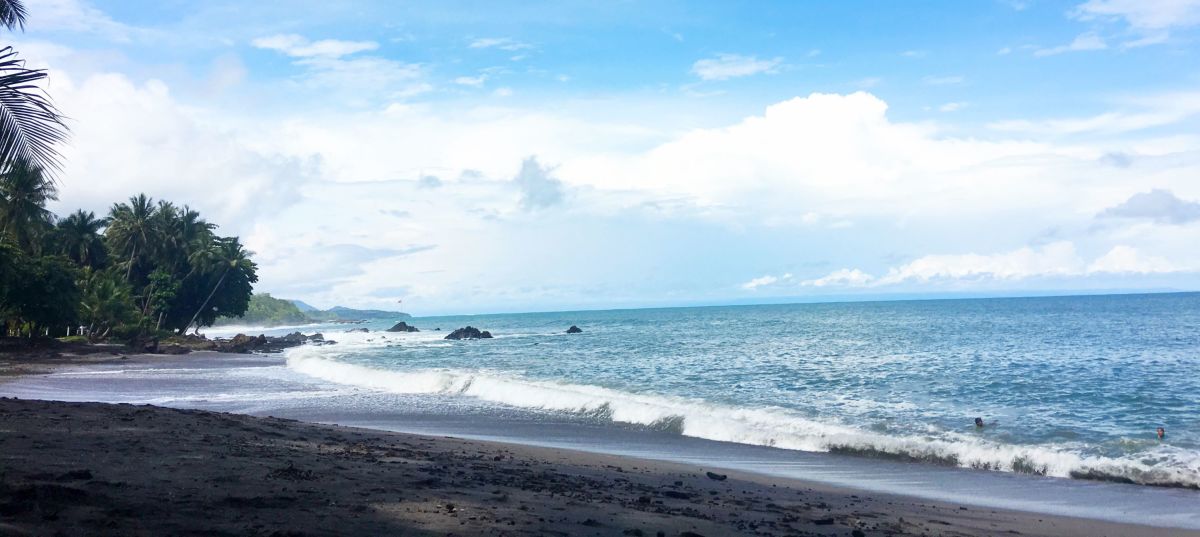 Puerto Viejo
Puerto Viejo is a great beach option. Located on the Caribbean side near the Panamanian border, it has a different climate year round than the rest of the country. For Costa Rica Tours in September and October, this is your best bet for a beach stop - while the rest of the country is pouring rain, Puerto Viejo is enjoying blue skies during their summer. The atmosphere is relaxed, and the Afro-Caribbean influence is clear - with lots of reggae playing, brightly colored homes, and slightly spicier cuisine. There are plenty of options for accommodation in any budget range on or near the beach, and a couple of yoga retreat centers up on the mountain overlooking the ocean.
There are several beaches in the immediate area to explore - Playa Negra, Playa Cocles, Playa Chiquita, and Punta Uva. Playa Cocles has some surfable waves out front, or you can venture to the world famous Salsa Brava break if you are very experienced. Go a little farther to Cahuita National Park - the 2700 acre preserve has well maintained walking trails, stunning white sand beaches, monkeys, sloths, reptiles, and a 55,000 marine acre refuge with a large coral reef, and over 100 species of fish, crustaceans, and sea turtles.
When to Go
Costa Rica is home to 5 distinct microclimates, so weather across the country is not uniform at any time. Certain areas are rainy all year, and others mostly sunny all year, so really anytime is a good time for Costa Rica Tours if you choose your destinations carefully. The dryer months overall are November to late April. The "Green Season" from May to November will generally be rainier, but many times tropical rain will only last a couple of hours in the afternoon and then make way for sunny skies.
What to Bring
Depending on your activities, we recommend bringing plenty of quick drying, comfortable active wear, swimsuits, a sweatshirt or jacket and light pants for night time, flip flops, running shoes, sun protection, insect repellent, and water shoes with grip bottoms if you plan on climbing up waterfalls or walking through creeks. If you forget any toiletries, first aid items, or basic medications, not to worry - pharmacies in Costa Rica will have everything you need. Be sure to leave some room in your luggage to bring home some Costa Rican coffee!
* Photos courtesy of Global Basecamps Travel Specialist Allison Tucker