Here's How It Works:
Refer a friend and when they book an international itinerary with us, we'll send you a Global Basecamps Visa gift card worth $200 as a way of saying thanks. It's just that simple! (You can use these cards anywhere Visa cards are accepted).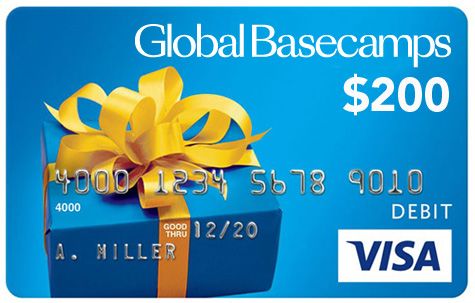 Our lawyer made us put this. Feel free to refer as many people as you please, we like new friends. Gift cards are sent when referral confirms trip down payment. Gift cards are limited to new bookings first time Global Basecamps travelers, does not apply for multiple travelers within the same party.
Remember, whether your friends are looking to hike the Inca Trail, experience a traditional Japanese Ryokan, or want to relax on the beaches of Thailand, Global Basecamps will design a completely customized itinerary to meet their specific priorities and match their travel style.
Thank you for helping us grow the Global Basecamps family!