A Few Words About the Best Peru Tours
Yes, Machu Picchu is in Peru. And yes, it should be on your bucket list. But, in addition to the Inca-masterminded wonder of the world, there's a multitude of other bucket list-worthy experiences to include in a Peru tour. The nation is unbeatable for its diverse array of cultures, gastronomy, archaeology, architecture, and wilderness. Plus, Peruvians are among the world's finest craftsmen and friendliest hosts in the world. Don't miss the opportunity to delve into ancient civilizations, taste exotic delicacies and take in landscapes ranging from arid sierra to tropical rainforest!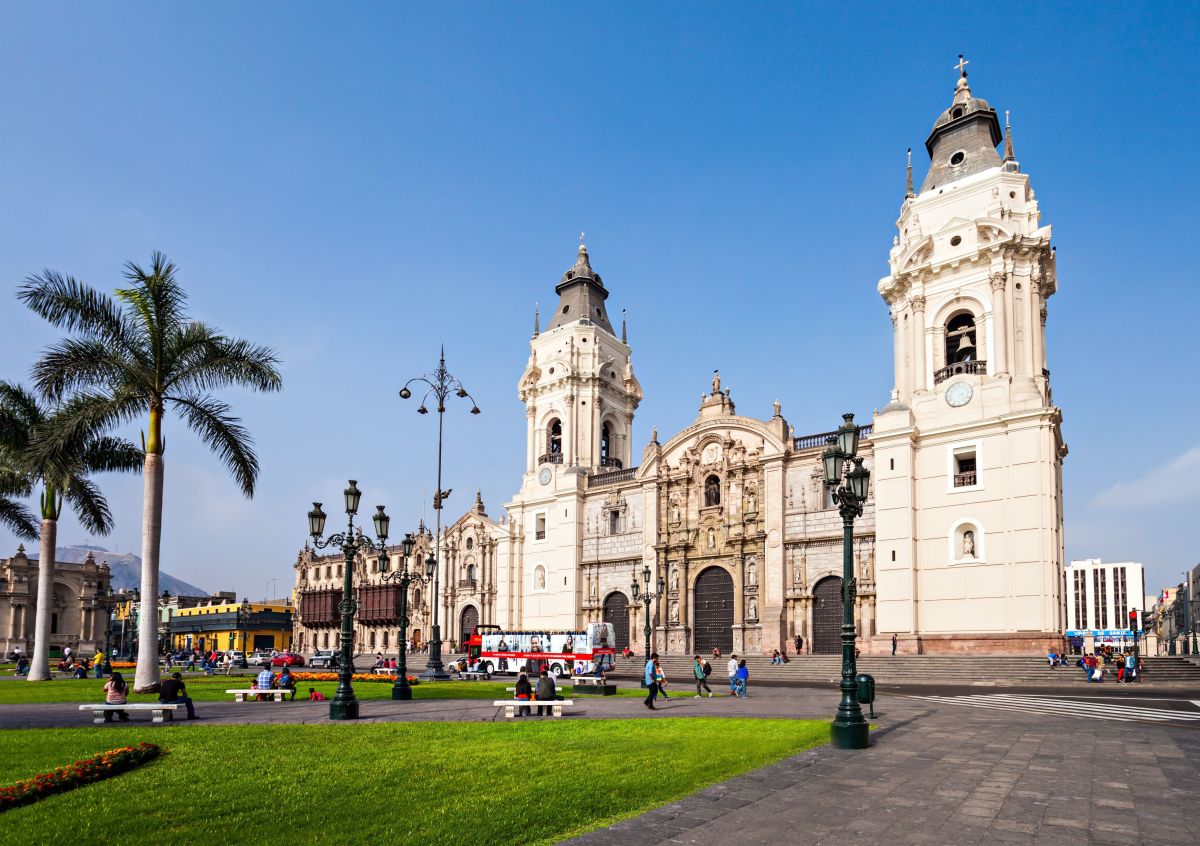 Lima: Capital of Cuisine & Culture
Lima is the place to eat. Considered a gastronomical capital of South America, the port city's cuisine reflects its layered history of indigenous, Spanish, African, Asian, and Italian influences. Prepare for uniquely tantalizing platos criollos (creole dishes), and make sure to try mazamorra morada (a sweet custard made of local purple corn).
To take your Lima culinary experience to the next level, visit Huaca Pucllana to relish ceviche and pisco sours inside a pre-Incan complex. Finally, refresh yourself with a cold Inca Kola, the bright yellow Peruvian version of coca cola; or, in the tradition of a genuine limeño (Lima native), sip a hot, thick emoliente (herbal tea). Above all, don't forget to stop for coffee. Peru is the world's large producer of organic beans and the best Peru tours include a visit to a local roastery to watch, learn and savor.
Between meals, admire Lima's colonial charm in the main square (designed by Francisco Pizarro in 1535) surrounded by the Presidential Palace, Santo Domingo monastery, and 17th-century cathedral. Inside the cathedral is an impressive collection of Baroque oil paintings and sculptures, and a tour can be arranged for a behind-the-scenes visit to the Archbishop's Palace and Church of San Francisco.
To get a feel for capital's modern flair, meander into the San Isidro Garden District for a glimpse of Peruvian luxury with lavish residences and beautiful parks. The suburbs of Miraflores and Barranco are also great options for nightlife, shipping, gastronomy, music, art galleries and museums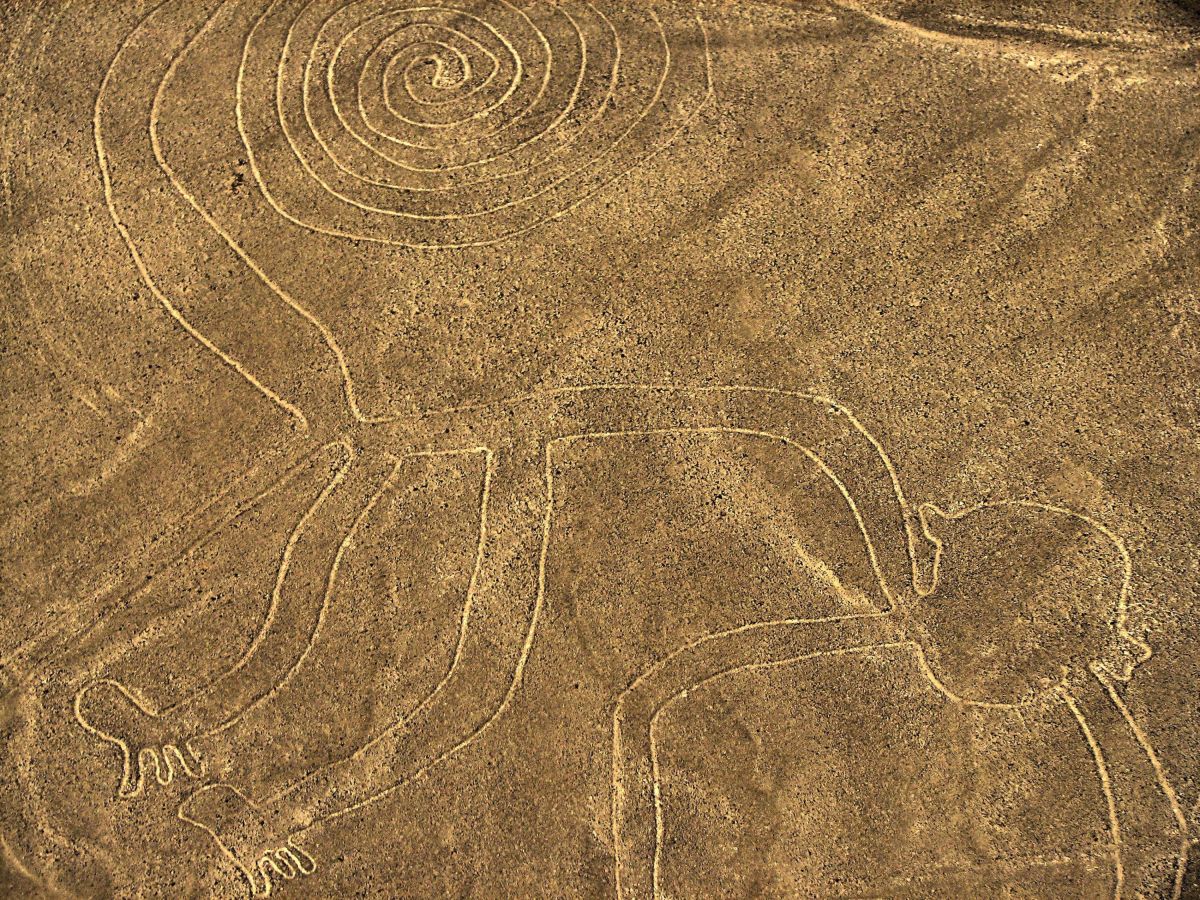 Nazca Lines
Nazca, a town on Peru's southern coast, was once the base of the ancient Nazca civilization. The Nazca people are famous for their network of puquios (underground water channels), which still irrigate adjacent fields of cotton, corn, beans, potatoes and fruit. The best place to see the construction is in Cantalloc, a series of spiral blowholes just outside of the city. Even more impressive are the Nazca Lines, huge representations of animals, humans and other geometries on a vast plateau made by removing surface stone to expose underlying lighter colored earth. The area is so expansive that a scenic flight is the only way to appreciate its grandeur.
Nazca tours depart from Lima and can easily be incorporated into a greater Peru tour. From Lima, the drive down the southern coast to Nazca takes about four hours, and the coastal town of Paracas makes an excellent overnight stopover. The town sits just north of the Paracas Peninsula, an area of rich biodiversity within the Paracas National Reserve. The peninsula and its famous cathedral are explorable by bicycle, but for a bit more adventure you can take a quick boat ride to the Ballestas Islands and immerse yourself in a remarkable ecosystem full of Humboldt penguins, sea lions, pelicans, cormorants, terns, boobies, and vultures.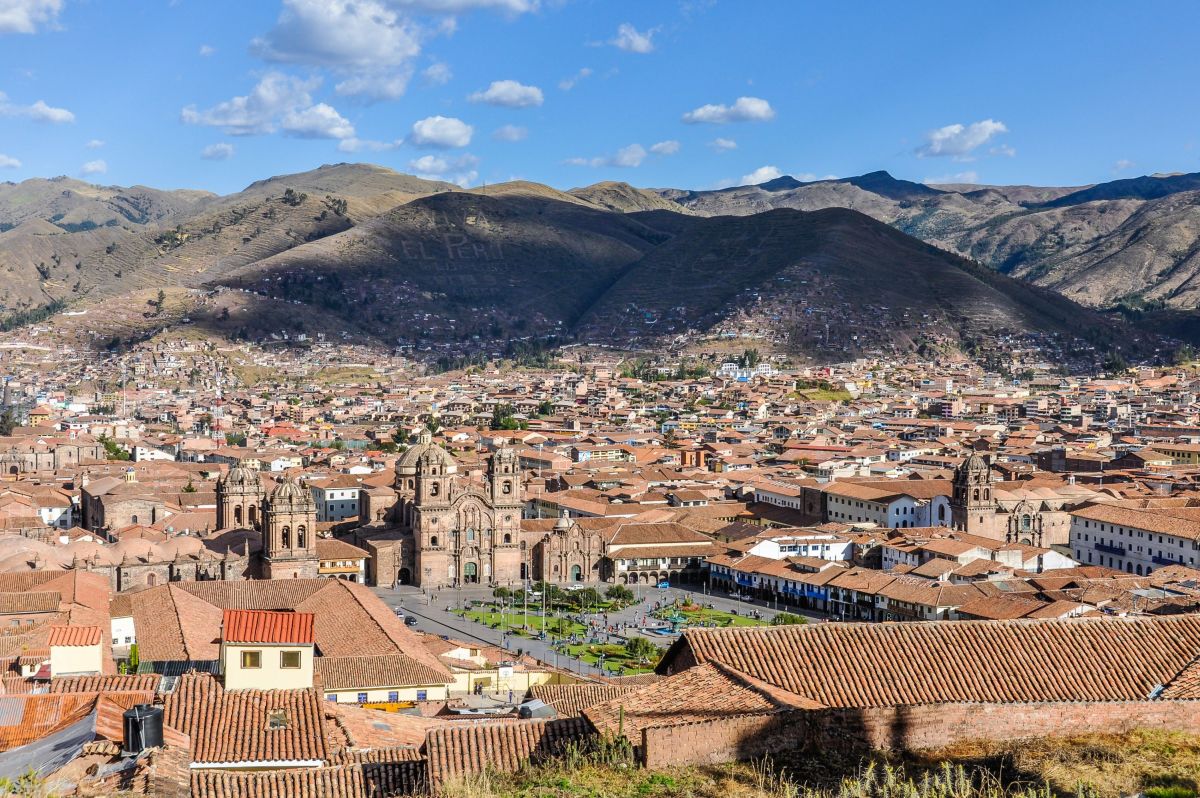 Cusco: Launch into the Andes
Cusco is the place to begin your excursion to Machu Picchu, the Sacred Valley, and countless other nearby wonders. The former Inca capital has become the unofficial capital of the Southern Sierra region, and excellent connections by rail, road and air have made Cusco the arrival destination for most Peru tours.
The city itself is delightful: layers of Inca walls and colonial Spanish architecture adorn the San Blas historical district, and museums offer workshop tours of coffee and chocolate production. In the vibrant San Pedro food market, festively-dressed indigenous locals serve local delicacies like grilled alpaca steak, cuy (guinea pig), and aji de gallina (spicy, cheesy shredded chicken). The Sacsayhuaman ruins, where Pizarro's men battled the Incas in 1536, are located on a hill above the city. Farther up the road are the less-visited Inca ruins of Tambomachay, Pucapucara, and Qenko, all of which can be visited in the same day.
Although Cusco won't leave you wanting much, you'll find an entirely new level of awe once you pry yourself away from the colonial charm for an immersion in the captivating world of the Andes. You'll have an array of world-class landscapes, archaeological sites and living cultures at your fingertips. Nearby "best tours Peru" highlights include the culturally dense Sacred Valley and the geological phenomenon called Rainbow Mountain (locally known as Vinicunca). The greater Cusco Region also includes the Cordillera Vilcabamba and its majestic Salkantay peak, the expansive remote ruins of Choquequirao, and, of course, Machu Picchu.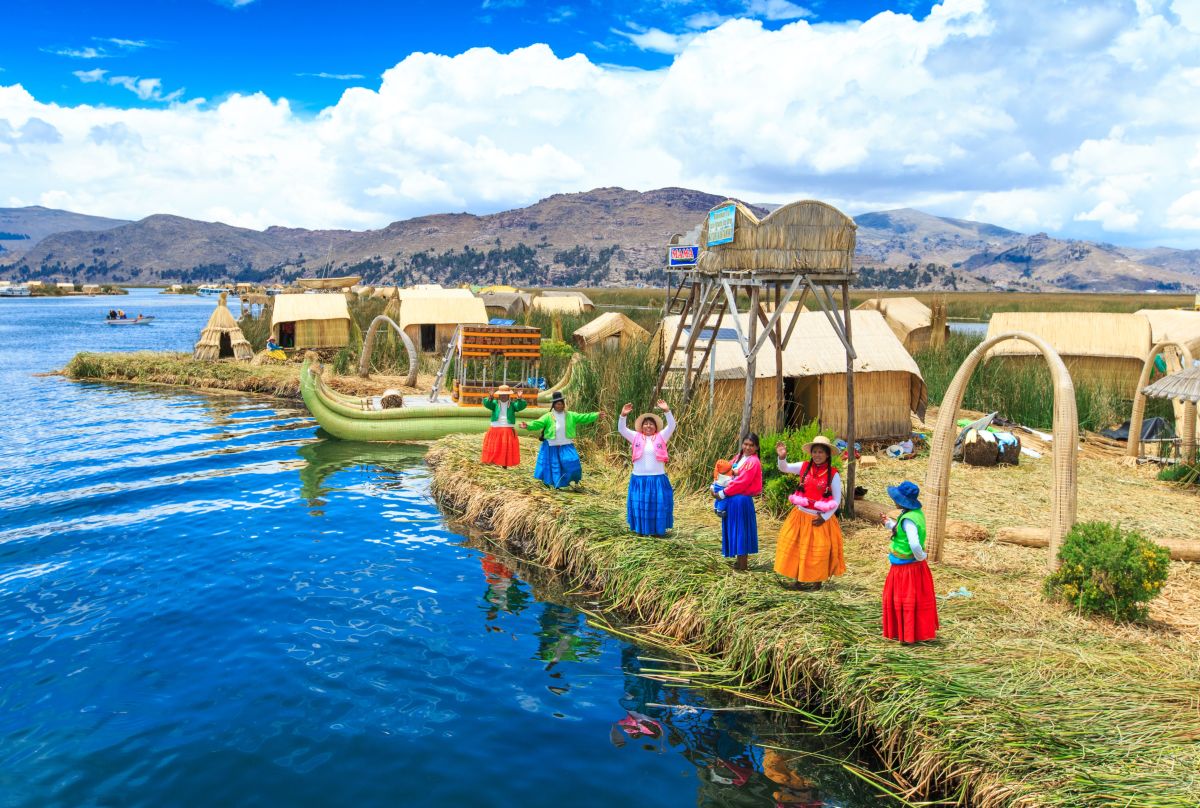 Lake Titicaca
Peru's southeastern border with Bolivia bisects Lake Titicaca and the surrounding altiplano (highlands). The lake is mesmerizing for its unbelievable size, deep blue color and diverse wildlife as well as the fascinating myriad of cultures practicing traditional farming, fishing, and crafting within the lake's unique microclimate.
Puno is the main port city on the Peru side of Lake Titicaca, and the rail route from Cusco to Puno is considered one of the Great Train Journeys of the World. There is also an airport in the nearby town of Juliaca, making Lake Titicaca a great option for all trips to Peru.
The lake itself features ancient man-made islands constructed from native tortora reeds, mysterious chullpas (pre-Incan burial tombs), Inca ruins, and an impressive variety of indigenous clothing, handicrafts, music and cuisine. Canoe and bike tours are a lovely way to take in all the lake has to offer amid idyllic scenery.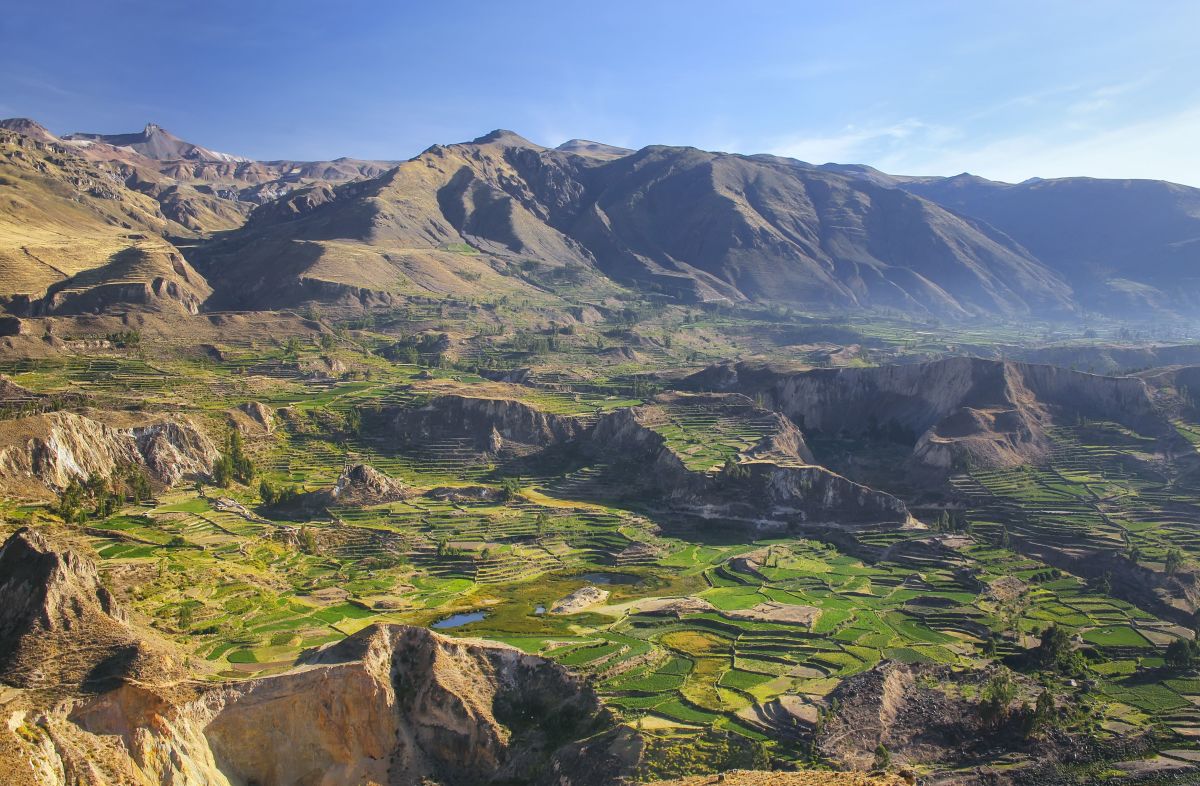 Colca Canyon
West of Lake Titicaca is Colca Canyon, one of the world's deepest canyons (13,640 ft) and an intriguing biosphere. The canyon hosts three microclimates: cold, dry highlands where llamas and alpacas are raised, a temperate middle zone where alpine crops are farmed, and the canyon floor where it's warm enough to grow fruit and avocados. Panoramic views can be seen from the Cruz del Condor viewpoint, where condors are spotted almost every day soaring high above. Local communities welcome visitors, and the village of Yanque is a must-visit for its view of the ancient colcas (pre-Incan adobe granaries).
Yura's Highway connects Colca Canyon and Arequipa, the nearest main city. The drive is yet another remarkable scenic journey past salt mines, mountains, and highlands inhabited by alpacas, llamas and vicuñas.
Peruvian Amazon
Don´t forget that half of Peru is Amazon Rainforest! A lodge stay on the Madre de Dios River, just a quick flight northeast from Cusco, is the perfect complement to a high-altitude mountain itinerary and an unforgettable part of comprehensive Peru tours.
Amazon excursions from Puerto Maldonado include a boat transfer from the city to a river lodge, where guests are provided options for daily safari-like activities. The Tambopata National Reserve sets the stage for boat tours in search giant river otters, macaws, howler monkeys, caimans, and anacondas. Nighttime rainforest excursions provide the opportunity to see nightjars, owls and capybaras; furthermore, at the Inkaterra Canopy Walkway, you can traverse a network of platforms and bridges for a bird's-eye perspective of the Amazonian ecosystem and resident toucans, squirrel monkeys, and three-toed sloths.
Unlike coastal Peru, the Amazonian region is subject to a considerable rainy season. October to April is the wettest, but also the best time to explore by boat and see a higher concentration of water animals. During the dry season, May to September, there are more hiking options to explore the rainforest.