Interesting Facts You Should Know
Home to a variety of people and landscapes of astounding variety, Peru is home to some of the oldest and most fascinating cultures and archaeology in the world, as well as amazing landscapes and wonderful biodiversity. Peru tours offer the best way to get to know this phenomenal country and its people.
In today's Peru, people groups of several kinds live throughout the country. Mestizos of Spanish and Indigenous heritage are the largest group, followed by those of majority Indigenous descent, including the Quechua and Aymara people. These are followed by Peruvians of European descent, as well as those from Asia and Africa. Spanish is the official national language, but Quechua and other indigenous languages are widely spoken as well. When visiting Peru, culture and experiences with local people nearly always become an undisputable highlight! Rich in diversity, Peruvian culture is a challenge to take in at a glance. After having their pre-Columbian heritage and belief systems suppressed for centuries, native Peruvian people are now fiercely proud of their historic achievements and heritage. This heritage is displayed in many ways in contemporary society, from speech, to dress, to the arts and more. Modern Peru offers a blend of ancient and modern culture for travelers to experience. From music to arts and crafts to cuisine, this multicultural nation will dazzle you! The metropolitan capital of Lima and colonial city of Cusco are both worthy of exploration.
The culture of Peru, both ancient and modern, is fascinating beyond belief! Ancient people first arrived in the area 10-15,000 years ago, where Peru's great civilizations began in the highlands of the Andes. Agriculture and irrigation strengthened the growth of settlements, leading to incredible feats of pre-modern architecture and engineering. Some of the earliest cultures in Peru include the Moche culture (100 - 700 CE), followed by the Chimú (900 - 1470 CE) and Incas (1400s - 1500s CE). The Quechua and Aymara people's cultures live on today, and they make up the majority of native people you will see when you travel to Peru. They continue as guardians of traditional Peruvian culture, and tend to a wide variety of traditional and modern customs and livelihoods. Many Quechua are farmers and tenders of livestock, weavers and craftspeople, and are active in the tourism industry as guides and cultural interpreters.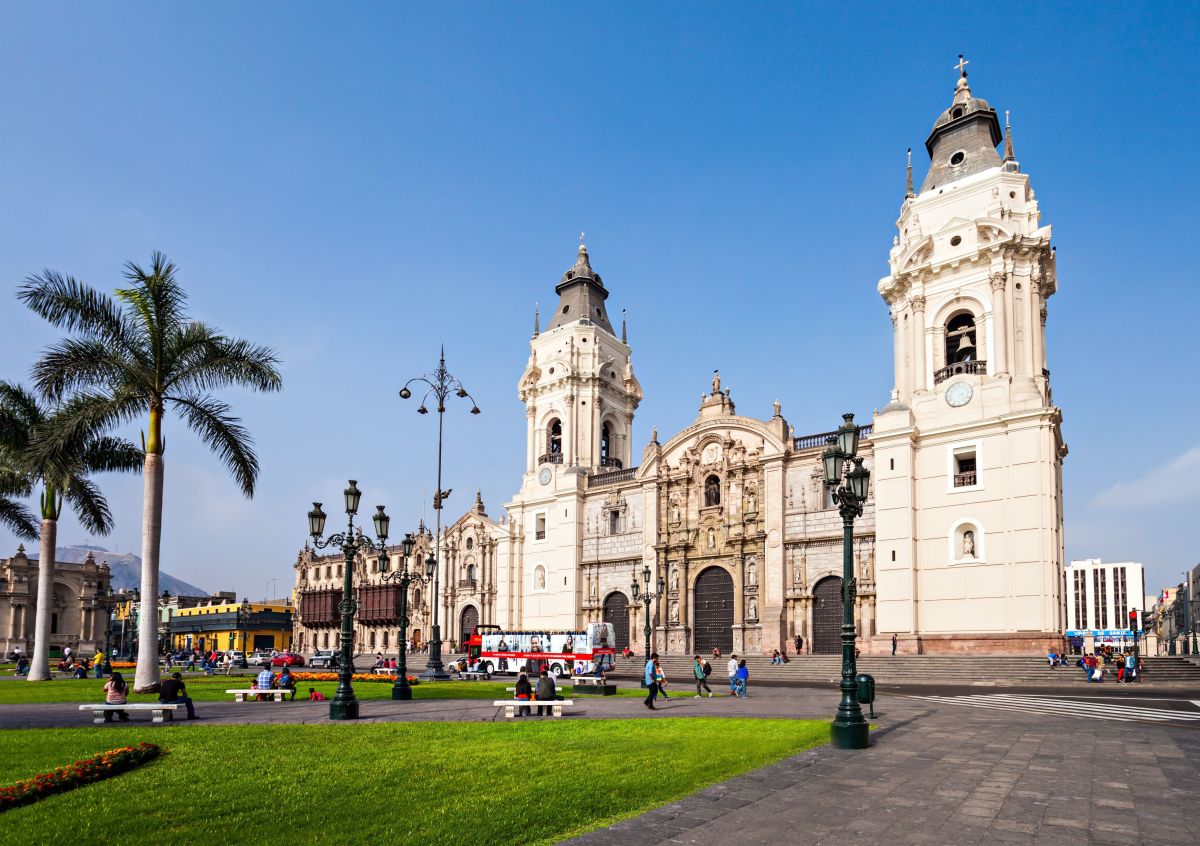 Everywhere you look surrounding the cultural center and adventure hub of Cusco are sites that beg to be experienced. Cusco is the jumping off spot for some of Peru's finest destinations. Prime among them is the Incan city of Machu Picchu and the Sacred Valley, but don't miss out on the amazing Choquequirao and Pumamarca ruins, or enjoy an extended trek through the Vilcanota's Cordillera area. Watch for giant Andean condors soaring through the Arequipa area's Colca Canyon as you travel by train, and believe us - the music in Peru is truly what makes for an outstanding trip soundtrack! Though contemporary artists offer their more modern music, many cultural guardians keep the Incas music alive by playing ancient traditional instruments like the pan flute.
Diverse in their endeavors and achievements, famous people from Peru have made their names great around the world. Top athletes like soccer player Teófilo "El Nene" Cubillas, active from the 1960s to the 90s, and accomplished surfer Sofía Mulánovich are from Peru, and are icons of their sports. As mentioned earlier, multiculturalism is a huge part of Peru's national identity; Mulanovich's family is from Croatia, while controversial former president (1990-2000) Alberto Fujimori's family emigrated from Japan. Drummer Alex Acuña has played with everyone from Elvis to U2, and singer Susana Baca has won multiple Grammys for her Afro-Peruvian singing. Baca was elected President of the Commission of Culture for the Organization of American States.
As you learn more about Peru, interesting facts aren't hard to come by. This amazing country has an incredible amount to teach us – if you were to make a list of interesting facts about Peru, it would be long indeed! Here are just a few highlights:
- The deepest canyon in the world, Peru's Cotahuasi Canyon is almost twice the depth of the Grand Canyon at 11,004 feet.
- As the country where the potato was domesticated as a crop, there are over 3,000 types of potato in Peru being cultivated by Quechua farmers.
- Lake Titicaca is the world's highest navigable body of water at 12,500 feet in elevation.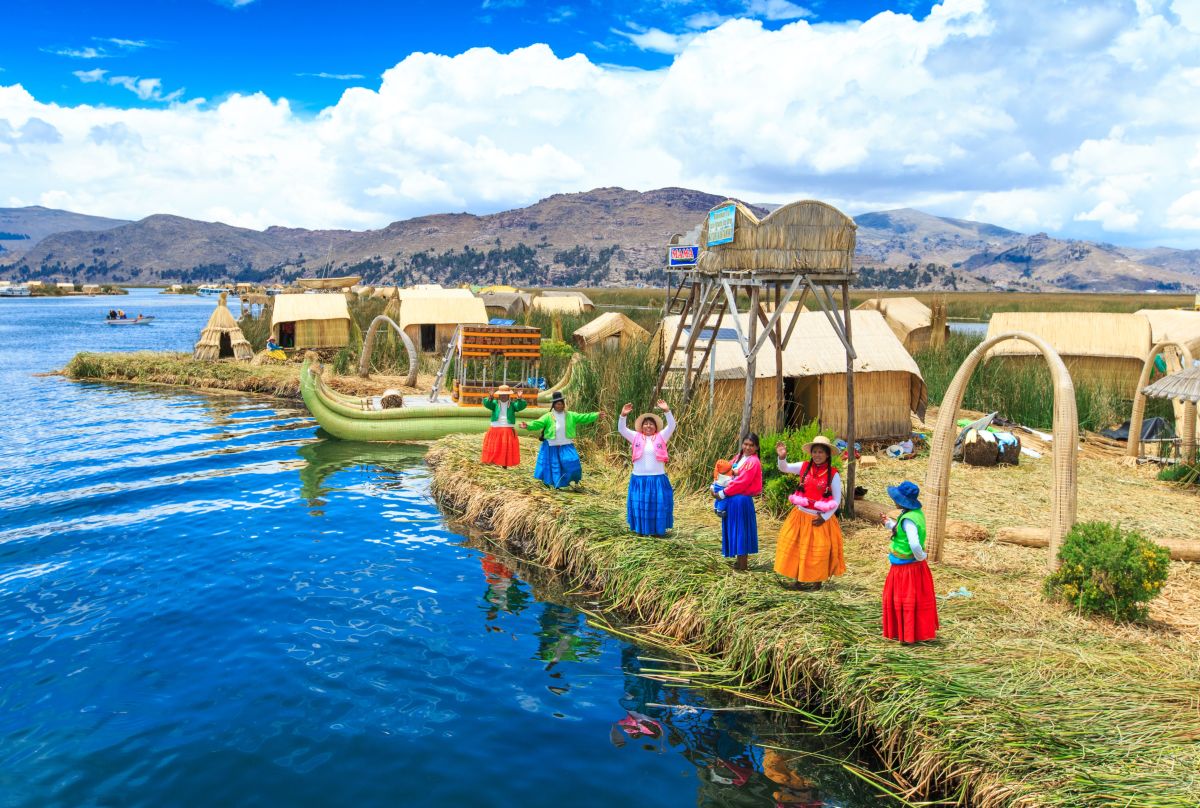 Beyond just the interesting, here are some fun facts about Peru!
- The surfing in Peru is top notch, both on the waves of the Chicama area, and even the sand dunes of Huacachina!
- Peru's food is mouthwatering! One of the country's most famous foods is ceviche, and its most unique dish is "cuy" - guinea pig! They often run around the houses of Peruvians like pets as they grow to edible size.
- Peru has four distant relatives to the camel: vicuñas, alpacas, guanacos and llamas, the most common. With ten million llamas in the world today, three quarters of them live in Peru!

Beyond just the culture of Peru, landscape is an outstanding attraction too. Peru is considered a "megadiverse" country, or one of a group of nations that harbors "the majority of Earth's species and high numbers of endemic species". Amazingly, Peru features 84 of the world's 117 life zones, all found within 11 ecological regions. The three major areas of the country include the Amazon rainforest, Andean highlands and the Pacific coast. The rainforest is a place of incredible biodiversity, humid jungle and relatively few people, while the highlands feature heights of 6768 meters (22,004 ft) at Mt. Huascaran and the altiplano, or high Andean plateau. The coast is where nearly half of Peru's population lives, and hosts one of the largest fishing industries in the world.
Peru is a country of inexhaustible variety and wonder, offering natural and cultural experiences no other in South America and few in the world can match! But don't just take our word for it - get planning and experience it for yourself!