When many of us travelers think "Africa", we think "safari"! Africa is a massive continent (yes, you can indeed fit the USA, China, India, and all of Europe inside - scope out this map!), and so there are all kinds of ways to experience this land that stretches from Algeria to South Africa. But the iconic adventure endures in the safari, a journey of nature and culture that typically takes place in a handful of Africa's countries.
The classic safari countries like Kenya and South Africa, as well as the specific sites like the Serengeti National Park and Ngorongoro Crater on Namibia . But what to take clothing-wise on trips like this is an enduring question that all safari-goers could use some guidance on. Let's dive into what to wear on safari!
The term "safari" is from the Swahili language, meaning "journey". Don't be surprised if locals ask how your safari is going before you hop in your jeep to head out to the savannas, as it can just mean "how is your trip?"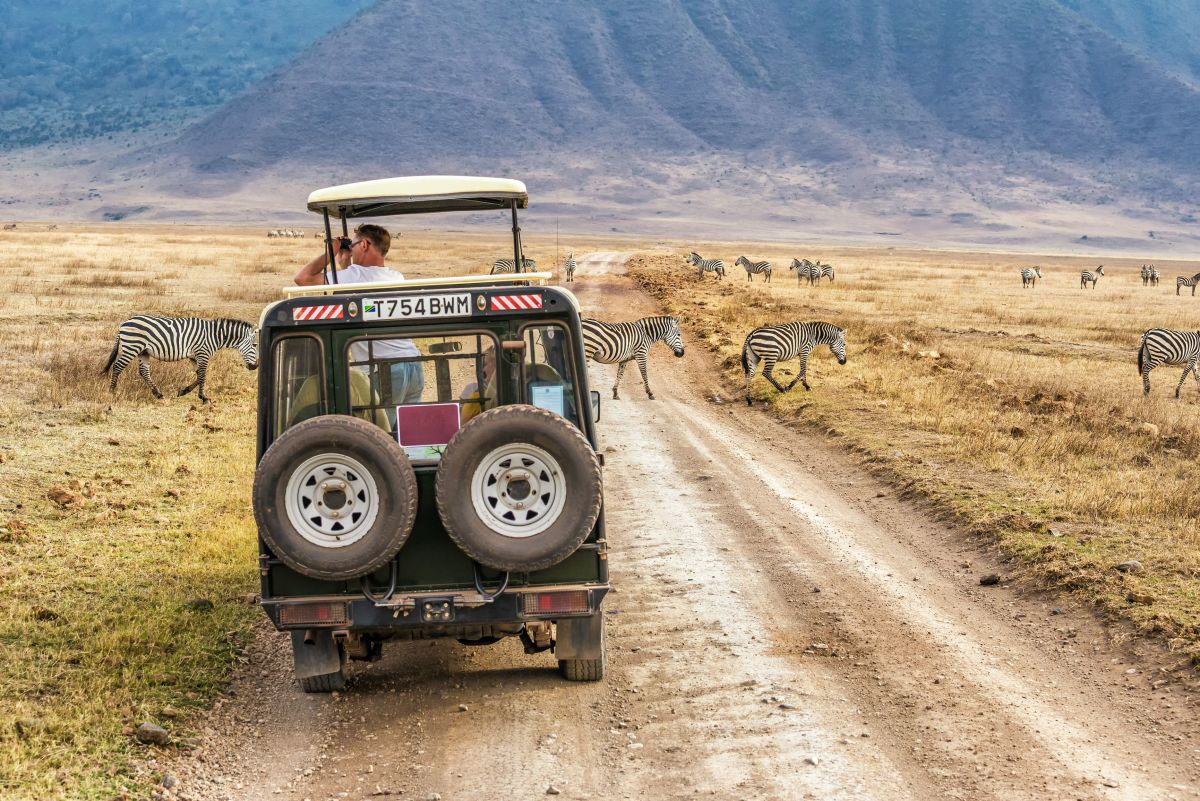 Our What To Pack For Your Trip Guide is a great place to start when it comes to a bird's eye view of what great gear to be sure to bring on your trip. However, what to wear on African safari tours calls for a few more specific considerations. Our guide shares everything from luggage to personal care to food and hydration - all kinds of travel and safari gear - and covers clothing as well. But the somewhat specific environments that safaris take place in definitely deserve some extra attention.
What To Wear On a Safari
Whatever kind of trip you are going on, the clothing you bring with you should be multipurpose, comfortable, durable, "easy care", and appropriate for the settings you'll be in. Your clothing should be constructed in such a way that they serve well in a variety of settings, from adventure to a night on the town in a variety of weather conditions. It should be able to withstand the stresses of the road, easy to hand wash when needed between activities, and both styled in a way that fits your tastes as well as the local culture.
The materials and features of clothing best taken on safari are:
Earth tone colors to blend with the surrounding natural environment
Having some stretch. flex and breathability to make sitting in the game drive jeeps as comfortable as possible
Combinable in a number of outfits that will be adaptable to the highly varying temperature swings (cool-to-cold mornings, hot days, cool evenings) that the desert and savannas where safaris usually take place. ALWAYS study the climate and weather that your destination country will feature carefully before you travel!
A larger number of lighter weight garments that can be worn in layers, added or removed to fit changing weather, are better than fewer, heavier garments that offer fewer choices for outfit combos.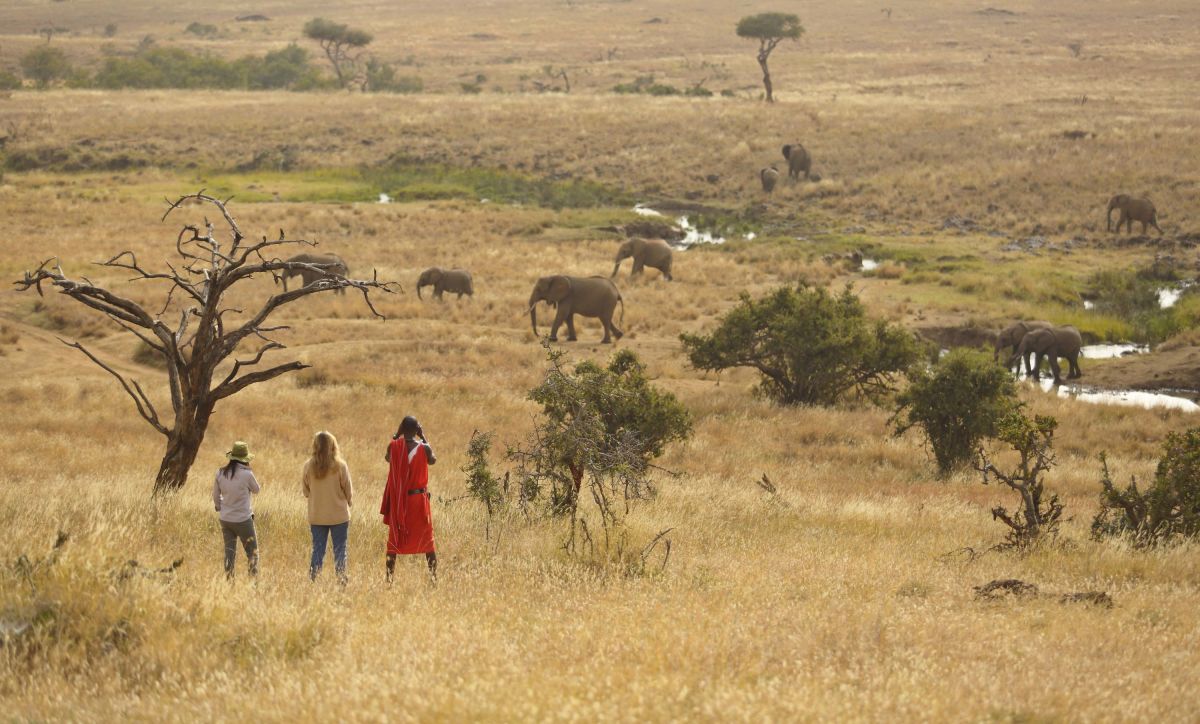 While out in the remote, breathtakingly beautiful natural areas where safaris take place, it's important to be ready for anything save for an ice storm! As stated above, the temperatures in the far inland of sub-Saharan Africa go from quite cool to notably hot on a daily basis, and can be hit with rain as well. This calls for a well selected wardrobe, as we'll describe below.
Safari Clothing
Travel clothing, including the best to take on safari, can be understood using seven categories:
Base Layers
Casual Wear
Semi-Formal Wear
Insulation Layers
Outerwear
Hand/Headwear
Footwear
Having a set of safari attire that covers these bases will set you up to have a safe and comfortable trip to remember forever! Let's look at some examples of each of these categories.
Base Layers

This layer (a.k.a. underwear) is essential for comfort, day or night. Lightweight, synthetic and breathable undergarments, both "regular" cuts for the day, and some lightweight long bottoms and a top for nights or cool days, are essential.



Casual Wear

Having a tee shirt and pair of shorts is of course a standard casual outfit, good for relaxation between game drives. Having the ability to give your arms and legs some room to breathe on the hottest days can be great, but be careful of the low-latitude sun! This comfy safari wear is best for use around camp - see the note below this list for important info on proper dress code while on safari.



Semi-formal Wear

Much travel clothing can be dressed up or down with their stylish cuts and neutral colors. Long pants are the way to go most days for protection from the elements and brush if you're out on a walking safari, and most long-sleeved travel shirts have a collar and can look nice at the lodge dinner table or our on the town before or after your safari.



Insulation Layers

Having a light- to medium-weight fleece jacket with you is a must. Fleece can be substituted by a synthetic or down fill jacket - go for one with a hood if possible.



Outerwear

Having a lightweight, waterproof-breathable shell jacket to cut the wind and keep rain off is critical. This jacket will likely not be needed, but when it is, it's priceless for your comfort and safety. You'll pretty much always be within easy retreat to the safari jeep or camp lodging, but this is still an important garment for the traveler no matter what trip they're on.



Hand- and Headwear

Some travelers who have cold-sensitive hands like to have a medium-weight set of gloves, and both a wide-brimmed sun hat and a beanie are good to have.

Footwear

A sturdy set of trail shoes or lightweight hiking boots are the call for footwear, as is a pair of sandals (heel strap is a good idea) for wearing around the camp.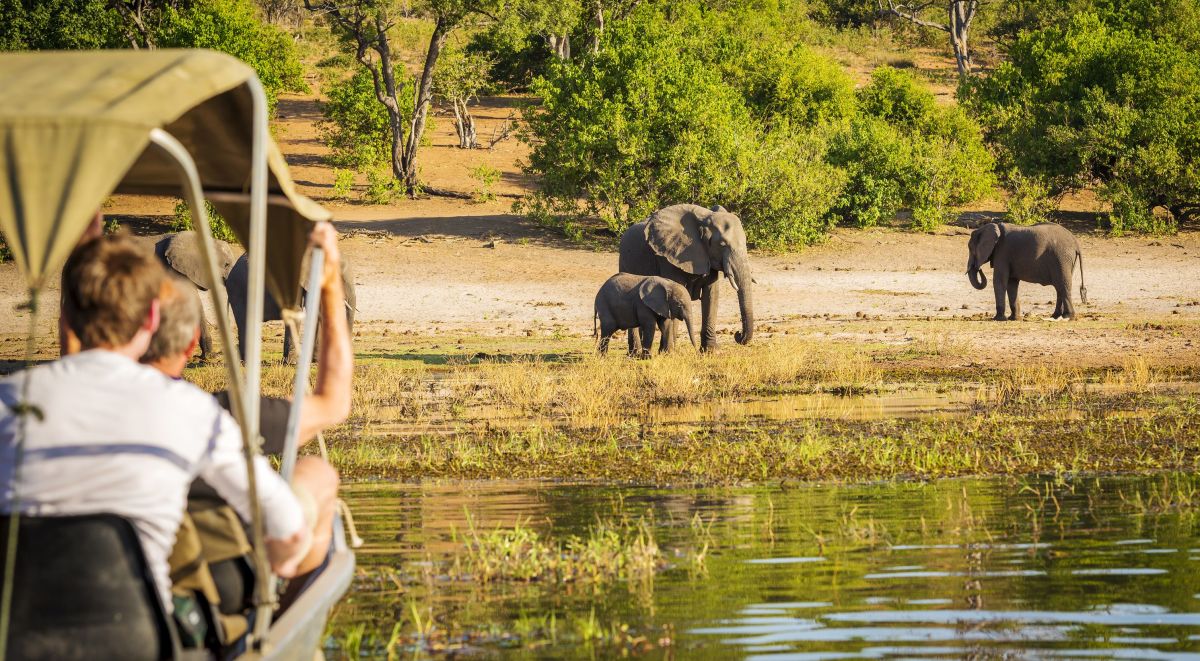 One important factor to keep in mind is that your safari will be taking you to remote African communities where most peoples will be conservative and traditional. Wearing a modest and unobtrusive safari outfit is important to ensure you are being respectful of the locals and setting yourself up for good intercultural relations. Also be sure to bring a selection of clothing that will keep you prepared changing weather and daily temperature swings. You'll want to bring these items with you everyday when the jeep leaves camp - you will be altering your outfit throughout the day as nature brings its changes in temperature, sunshine and precipitation.
African safari clothing is an important part of the larger packing list of gear that should come with you to Africa. See our packing guide,as well as another blog post detailing what to bring on your safari. Getting educated about the right clothes for safari is just one more step to check off your list before you start planning with our Travel Specialists and make your trip to Africa a reality!