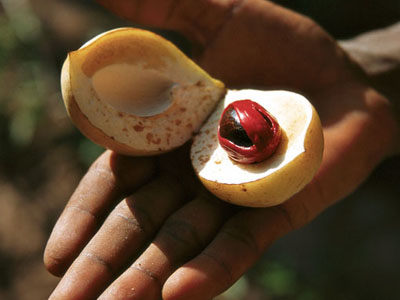 Tour: Spice Plantation Visit & Stone Town Walking Tour
Accommodation: Tembo House Hotel
Meals: B
Spice Plantation Visit & Stone Town Walking Tour
After a delicious buffet breakfast, transfer to Stone Town. We are thrown into days gone by as we visit Spice Plantations enroute – learning how spices are grown and used throughout the world. You will receive a palm-woven basket to collect a pocket full of dynamite for the senses.

We arrive into Stone Town to check in and then have the afternoon for exploration. Stone Town is a maze of ancient alleyways and aromas from yesteryear. We enjoy an afternoon walking historical tour of Stone Town – visit the major points of interest around Stone Town including the House of Wonders, Persian baths and Slave Holding areas. There are many places to explore for lunch and dinner, and your guide/hotel will help with your decisions and directions.
Stone Town
Stone Town is the capital and cultural heart of Zanzibar, little changed in the last 200 years. It is a place of winding alleys, bustling bazaars, mosques and grand Arab houses whose original owners vied with each other over the extravagance of their dwellings. This one-upmanship is particularly reflected in the brass-studded, carved, wooden doors - there are more than 500 different examples of this handiwork. You can spend many idle hours and days just wandering through the fascinating labyrinth of narrow streets and alleyways.