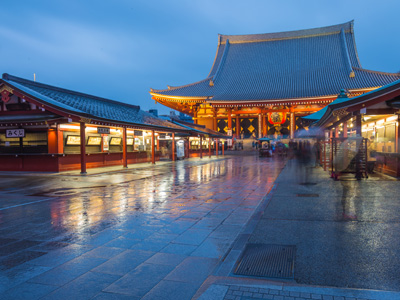 Transportation: Tokyo Pasmo Card - 2,500 Yen
Tour: Tokyo Full Day Guided Tour
Accommodation: Ibis Tokyo Shinjuku
Meals: B
Included in your package, are Tokyo Transport Passes (Pasmo Cards). The passes are valid for all over ground railways and subways in the greater Tokyo region. The passes will have 2,500 yen of credit. When you run out, you can just top up at the automatic ticket machines at any station.

The Pasmo Card is far more than just an easy way of using the subway; you can also use the card to pay the fare in most taxis, to make purchases at many convenience stores and even to buy drinks from the countless vending machines that line Tokyo's streets.
Tokyo Full Day Guided Tour
Today, you will be taken on a full day private tour of the city with a local guide. In order to get a real feel for Japan's capital, you will travel by public transport, just like the locals. This will be a fantastic introduction to Tokyo, with the chance to see not only the classic highlights, but also many of the more unusual and unique features of the city. With the expertise of your guide, you can discover aspects of Tokyo you would never otherwise know about, as you get to grips with the city's excellent transport network. You are free to set the pace of the day to be as busy or relaxed as you want.

Your guide will meet you at the hotel around 9:00 AM, or any time you choose this morning, and your day will proceed from there. Rather than making a fixed itinerary in advance, you will have full flexibility to pick whatever attractions and activities interest you. This means that you will need to pay for your entrance fees on the day of the tour, and will also need to cover your local transport costs and that of your guide. We want you to get the most out of this experience as possible, so please let us know if you have any specific areas of interest, so we can pass that on to your guide before the tour. Around 5:00 PM, your guide can either bring you back to your hotel, or anywhere else in the city that you may wish to spend the evening. (This service is on a private basis.)