Just hearing the name "South Africa" evokes a tidal wave of memories and visions of people and places, and not just for people who have visited the country before. In so many ways, the country may be Africa's most famous: the beauty of the wildlife, the rugged coast where the Indian Ocean meets the Atlantic, the struggle and triumph of Nelson Mandela's confrontation of apartheid - all of these speak to some of the most compelling, high-level overviews of this nation that many of us have heard of through the media. But within these broader brushstrokes are specific cities that themselves are chock full of amazing things to see and do, and there's nothing like seeing it for ourselves firsthand on a custom tour!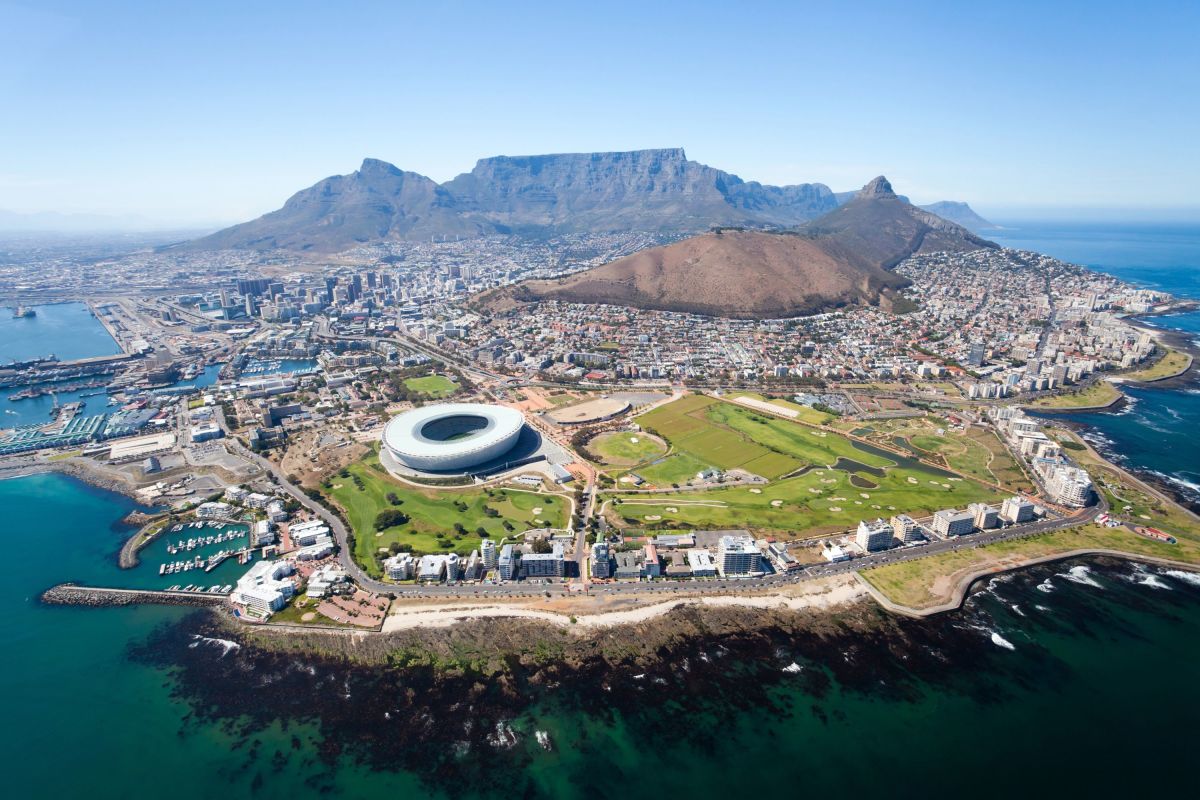 As we investigate the country of South Africa, there's nowhere better to start than Cape Town! Tourist attractions in Africa take on many forms, from wildlife watching to culinary tours to walking the streets of colonial cities. In the case of Cape Town, a UNESCO Creative City, all are at the ready! Let's check out some of the unique things to do in Cape Town, South Africa.
While Durban and Johannesburg each offer their charms, some of the best Cape Town attractions go beyond just the typical urban norms and highlight its spectacular natural environment as well. Yes, there is striking architecture, fine food and wine, and artful entertainment to be found here like in many metropolitan cities. But here too are adventuresome drives and hikes, visits to mountaintops and offshore islands, and wildlife galore, all within easy reach of an exceptionally charming city! This proximity of activities is what makes things to do in Capetown so unique: there is such variety to be found at a moment's notice.
Let's break down activities into two categories when it comes to the best things to do in Cape Town on South Africa tours nature and culture.:
Nature
Cape Town is blessed with an incredible assortment of natural settings, on land and at sea, with no shortage of epic excursions on hand. Adorned by rugged mountains that dominate its skyline, along with a sinuous coastline punctuated by islands teeming with creatures and stories, Cape Town is an adventure and nature lover's dream come true.
In Cape Town, things to do that feature its wildlife and landscapes are found in two general areas near the coast: in the Table Mountain National Park region, and to the southeast along Gansbaai.
Table Mountain is among the most prominent and famous features of the Cape Town skyline. Reaching to the impressive height of over 1,000 meters. It's proximity to the ocean adds to its nobility as part of the Cape Fold Belt mountain range, but fear not - no climbing required! An aerial tramway delivers riders to the top, offering sweeping views of the city, ocean, and other surrounding mountains. Nearby Chapman's Peak offers a gorgeously scenic drive, and take in the beauty of Hout Bay, Clifton and Camps Bay on your way south to the Cape of Good Hope.
As mentioned before, what to do in Cape Town certainly doesn't end onshore. Scoping out the pinnipeds of Seal Island is all kinds of cool, as is seeking the cute, waddley penguins of the Boulders Penguin Colony - both of these are near the center of town. Down the coast in the Gansbaai area, the ultimate thrill for those not faint of heart awaits: great white shark cage diving! Their favorite snack of seals is in abundance nearby for more wildlife viewing at the Dyer Island seal haven, also sometimes graced by Southern Right Whales.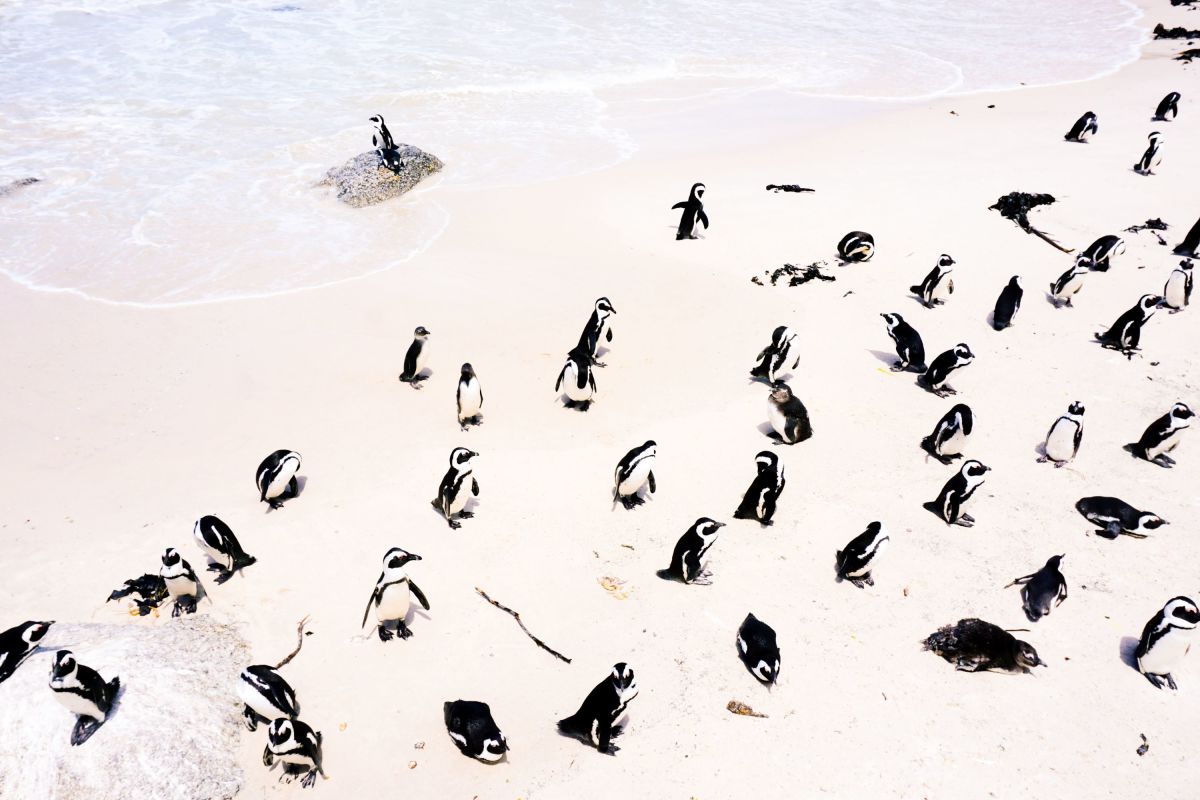 Culture
Cape Town is a city undeniably rich in culture, past and present. While the original Xhosa People unfortunately now live mostly elsewhere, the Dutch and British colonial era, as well as the more recent South African heritage, is to be found at every turn. The city center offers a huge array of activities, making for some of the most intriguing things to do in Cape Town.
Perhaps the world's most famous South African, Nelson Mandela's life is traced through numerous sites: Parliament, the Clock Tower at the V&A Waterfront, the Tuynhuys meeting spot, and of course, the Robben Island prison cell where he spent 18 years before his release and ascent to President. The Castle of Good Hope remains South Africa's oldest building, and is evident of South Africa's storied history along with Iziko Slave Lodge, Church Square and St George's Cathedral.
An excellent tour exists that includes exploration of Company's Garden, the Grand Parade and City Hall, as well as the cultural market at Greenmarket Square. Ending at the Slavery Precinct, the tour also profiles the darker sides of Cape Town's history, such as the Iziko Slave Lodge and Church Square, former site of a slave market. The racial oppression of South Africa's early history continued, evolving into the apartheid that continued until the mid-1990s - this story is told at the District Six Museum
Cape Town City Hall is also well worth a visit, as is Bo-Kaap, a quarter of the city known for its colorful architecture and community of "Cape Malay" descendents of exiled nationals from Dutch colonies in South Asia.
Deciding what to do in Cape Town, South Africa can be a challenge, but consider it like this: it's hard to go wrong! Our travel specialists will help you plan the ultimate stay in Cape Town and the rest of South Africa - get in touch with us today to start planning!