Located in the far north of the country of Tanzaniaand reaching nearly to the shores of shimmering Lake Victoria is one of the world's most iconic national parks: Serengeti. The name conjures up images of expansive, acacia-dotted grasslands that seem to go on forever, covered with herds of grazing herbivores and cunning predators. One of the world's oldest and most influential conservation areas, Serengeti National Park has gained and held onto its renown for good reason. The density of its lion population, the 500 species of birds, the Great Migration that spans the border with Kenya… the merits of the region are things of legend! Let's explore this area of natural beauty, unmatched in Africa and all the world.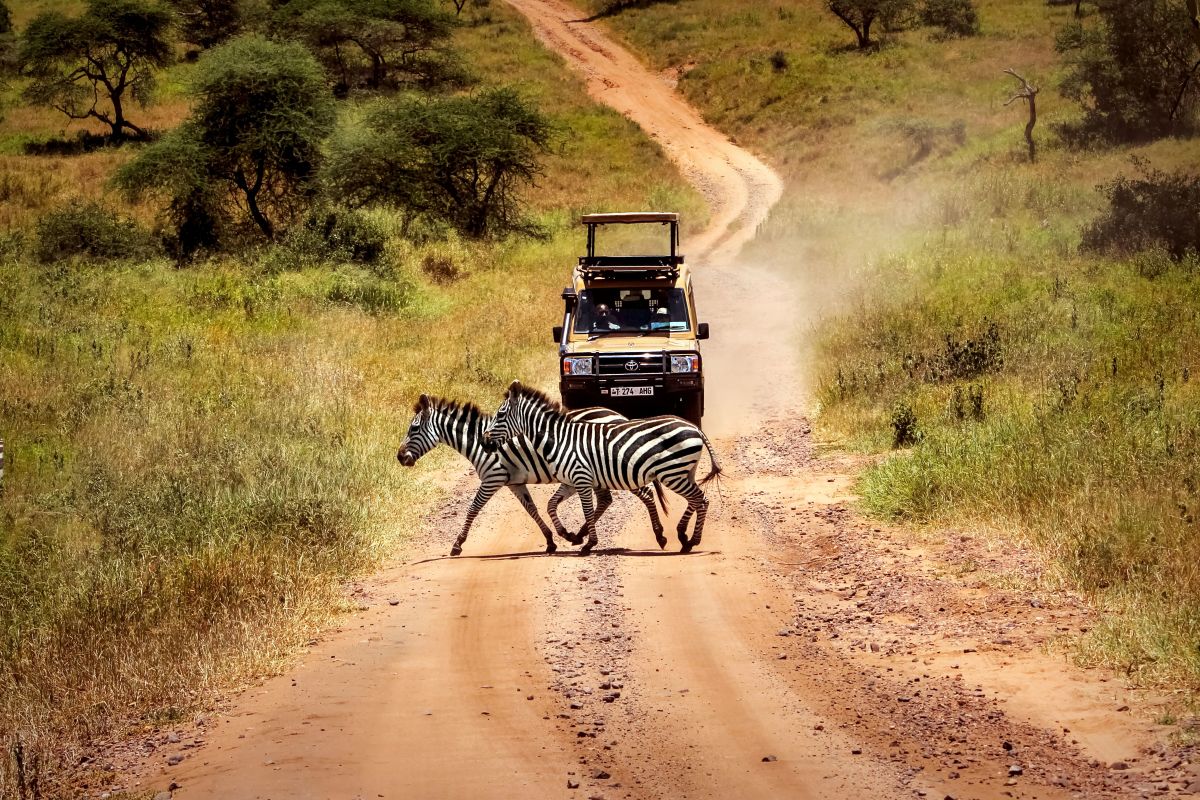 When people think of Tanzania, Serengeti park is often the place they envision. But how do we start our learning journey about this far-off, wonderful place? People have many questions about Tanzania, as the country is one of the most diverse in the world, both ecologically and culturally. From the crater of Ngorongoro, to the peak of Kilimanjaro down to the white sands of Zanzibar's beaches - and of course, the Serengeti - there is a lot to cover when beginning your travel research. Common search engine deep dives will begin with some of the following:
african serenghetti
seriengetti park
serengetti tanzania
sarengeti africa
But let's try starting simply with the name Serengeti? How is actually spelled? What does it mean? Where did this name come from?
About the Name "Serengeti"
The indigenous people of the Serengeti area are the Maasai people. These pastoralist people have lived in the area over a thousand years and speak the Maa language. The word "Serengeti" comes from the Maa word "serengit", which means "endless plains". When one looks out at the sea of grassland that extends for a seeming eternity in every direction, this name rings very true.
Serengeti National Park was formed in 1951 after the British colonial officials began setting the area aside for conservation in the 1920s. Conservation biology, especially the study of its abundant lion population, started soon thereafter. The park has come to be an epicenter of Africa's wildlife protection.
Where Is Serengeti National Park?
Set at the far north of central Tanzania, Serengeti Park lies along the border with Kenya. Tanzania is a large country of rolling hills and plains, as is found in Serengeti, but also boasts the peaks of Meru and Kilimanjaro, which is the continent's highest point. Serengeti is part of the popular Northern Circuit of Tanzania's parks, which includes Lake Manyara, Tarangire, Ngorongoro and Arusha National Parks. Serengeti is set in highlands that rise slowly to the west from Tanzania's eastern Indian Ocean shores.
How Big is the Serengeti National Park
Serengeti National Park covers 5,700 square miles ( larger than the state of Connecticut) within the greater Serengeti ecosystem which is about twice this size overall. It is one of Tanzania's most popular and sought-after parks, despite not being it is not the largest. This award goes to a park on the Southern Circuit: Selous Game Reserve, a staggering 21,200 square miles! Regardless of its smaller stature, Serengeti still has an astounding amount to offer visitors.
What Will I See in Serengeti?
Made up of grasslands with scattered trees, rock outcroppings, wetlands and rivers, the Serengeti and surrounding area is a kaleidoscope of plant communities that host a diversity of wildlife found nowhere else on Earth. In fact, the wildlife you'll see there is on of our top reasons why we love Tanzania Lyng directly adjacent to Kenya's Maasai Mara National Reserve, these two areas are essentially one continuous conservation area called the Mara-Serengeti Ecosystem. This highly protected and carefully monitored area is close to 10,000 square miles in total! In it you will see the many hundreds of bird species as mentioned earlier, as well as mammals and reptiles that will meet and exceed your wildest safari dreams. Make sure your camera and binoculars are ready for action!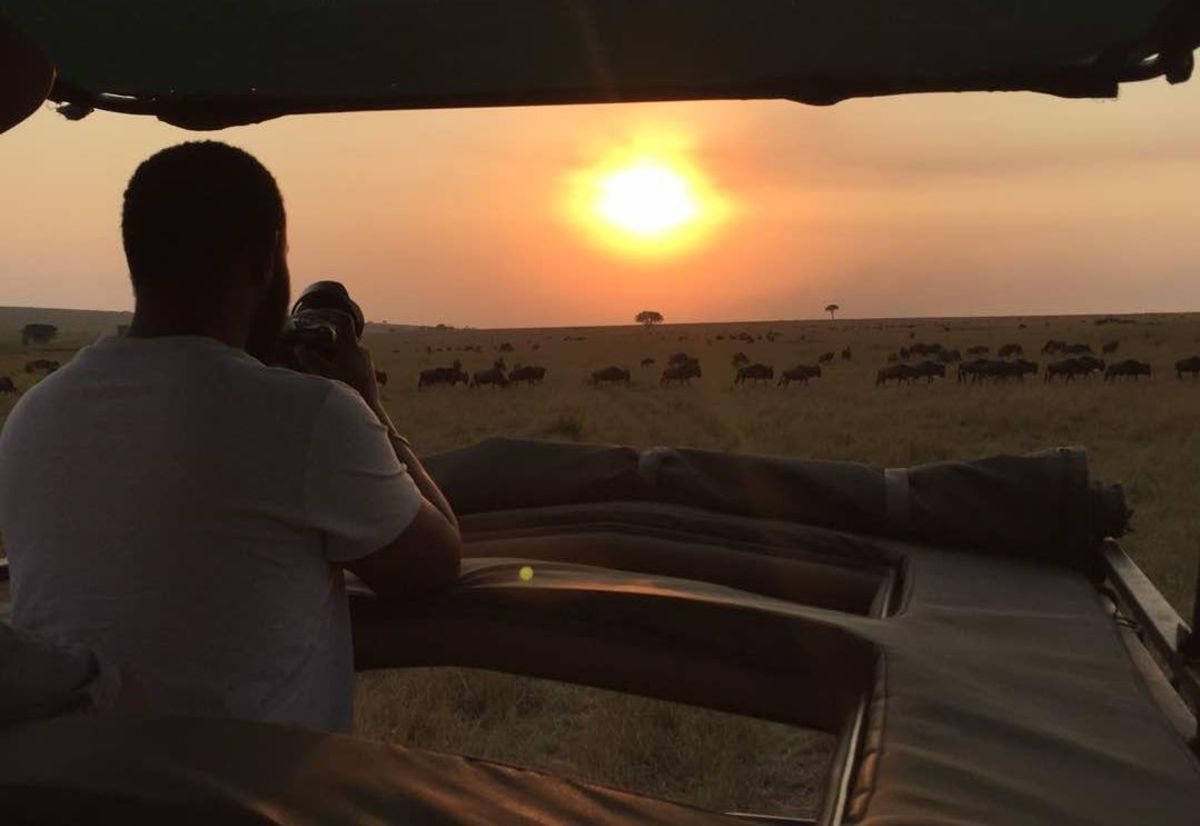 Not only will you see the Big Five (lion, leopard, rhino, elephant and Cape buffalo), but also a diverse herbivore population which is the big claim to fame in Serengeti. Named the "Great Migration", literally millions of ungulates - meaning hoofed mammals - move between Serengeti in search of water and grass to graze on every year: over 1.5 million wildebeest, almost half a million gazelles, and nearly a quarter million zebra!
And yes, following these are the lions, leopards, cheetahs, wild dogs, hyenas and other predators and scavengers, so get ready to keep your eyes peeled. To witness the Great Migration is an experience that will boggle the mind, as the wildlife literally covers the grassy plains like ants from one horizon to the other! The Great Migration of thousands of zebra and wildebeest between Tanzania's Serengeti and Kenya's Maasai Mara is one of Africa's Seven Natural Wonders, and made it onto USA Today's "New Seven Wonders" of the world. Serengeti National Park was also declared a UNESCO World Heritage Site in 1981.
What is the Serengeti's Weather Like
The Serengeti's weather is sweet relief compared to some of the lowland desert areas of East Africa, where temperatures can be scorching. The higher elevation grasslands of Serengeti provide temperate weather for the most part, with the area is positioned between 3,000 and 6,000 feet in elevation. With two rainy seasons throughout the year in October through November and March through May, the annual rainfall totals for Serengeti are between 20" to 47" as one moves from east to west through the ecosystem.
Getting to Serengeti and Accomodations
Serengeti is typically accessed by plane, flying into the airports at Kilimanjaro or Arusha, then driving into the park several hours from there. Alternatively, some of the more exclusive safari lodges do have their own small craft airstrips that can provide private flights. Accommodations in Serengeti range between simpler tented camps to high end luxury lodges.
In Serengeti National Park, Tanzania and its natural splendor are at its best. Our travel specialists are standing by to help you plan your trip to this legendary park, and see the rest of the country while you're there. Get in touch with us and we'll start planning!