Peru's Machu Picchu Incan ruins haven't become one of the most popular world travel destinations by accident! They are one of the most culturally fascinating archaeological sites anywhere on Earth, with unmistakable and gorgeously picturesque mountain scenery adding tremendously to their allure. While trekking isn't the only means by which adventurers reach their heights anymore (there's also a train that one can ride almost all the way to the ruins), when it comes to visiting Machu Picchu, elevation and the issues it raises remain a constant.
Mountainous Peru
Any visit to the Andes keeps altitude at the top of mind … at the very least visually! The vistas of jagged peaks and plunging valleys are part of what makes the Andes, stretching from Colombia to Patagonia, so special! Along with amazing biodiversity and colorful regional cultures, the countries of the Andes – including Peru – magnetically attract adventurers from faroff countries. However, traveling at altitude requires some awareness and preparation if it is to be done successful ly.
The Andes top out at 22,838' high on the summit of Argentina's Aconcagua, with the range itself considered to start in the foothills of the countries of Argentina, Chile, Bolivia, Peru, Ecuador, Colombia and Venezuela. Peru is an extremely rugged and mountainous country with an average elevation of 5,102', second only to Chile (6,138') in South America.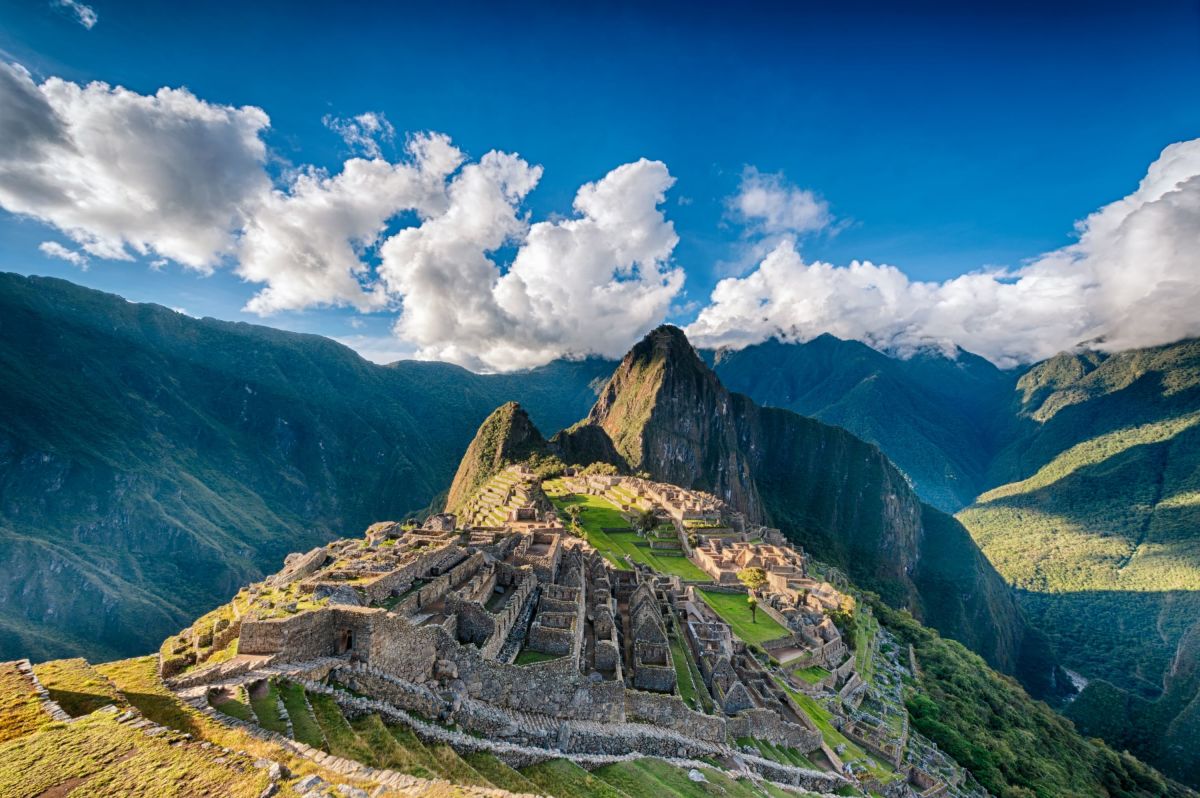 This can make travel throughout Peru a challenge. Fortunately certain areas - like that surrounding the city of Cusco - are overflowing with awesome things to do that are within easy reach. Cusco is the jumping-off point not only for Machu Picchu but for mountain-based adventure of all kinds. Arrival in Cusco can indeed be a reminder that one is quite a ways above sea level, and spending at least one day ... if not two ... acclimating to the elevation before heading out to do strenuous activities is advised.
In Cusco, altitude acclimatization can be a fun part of exploring the abundant low-impact sightseeing opportunities. Taking your time to adjust to the elevation is an important element to help you avoid an ailment that can affect travelers unfamiliar with the high elevation: altitude sickness. This hindering illness is caused by the lack of oxygen in the mountain atmosphere.
Cusco Elevation
The altitude of Cusco is 11,152 feet above sea level, and as Peru's 3rd highest major city behind Lake Titicaca's Puno (12,500') and Chivay (11,910') straight to the south. Peru also has the highest major city in the world: La Rinconada's 30,000 inhabitants live at an astonishing 16,728 feet above sea level! Cusco sits just lower than Bolivia's La Paz, the world's highest capital city at 11,975'.
The nearby Sacred Valley offers a treasure trove of activities, including the circular ruins of Moray, an ancient high-altitude agricultural center, believed to be used to improve mountain crops. The town of Maras has a Spanish influence in its ambiance and architecture; both of these ventures are done at a mellow pace at a high altitude, and will help get you ready for Machu Picchu, whether by trek or by train. Machu Picchu tours can take many tours depending on what it is you want to do!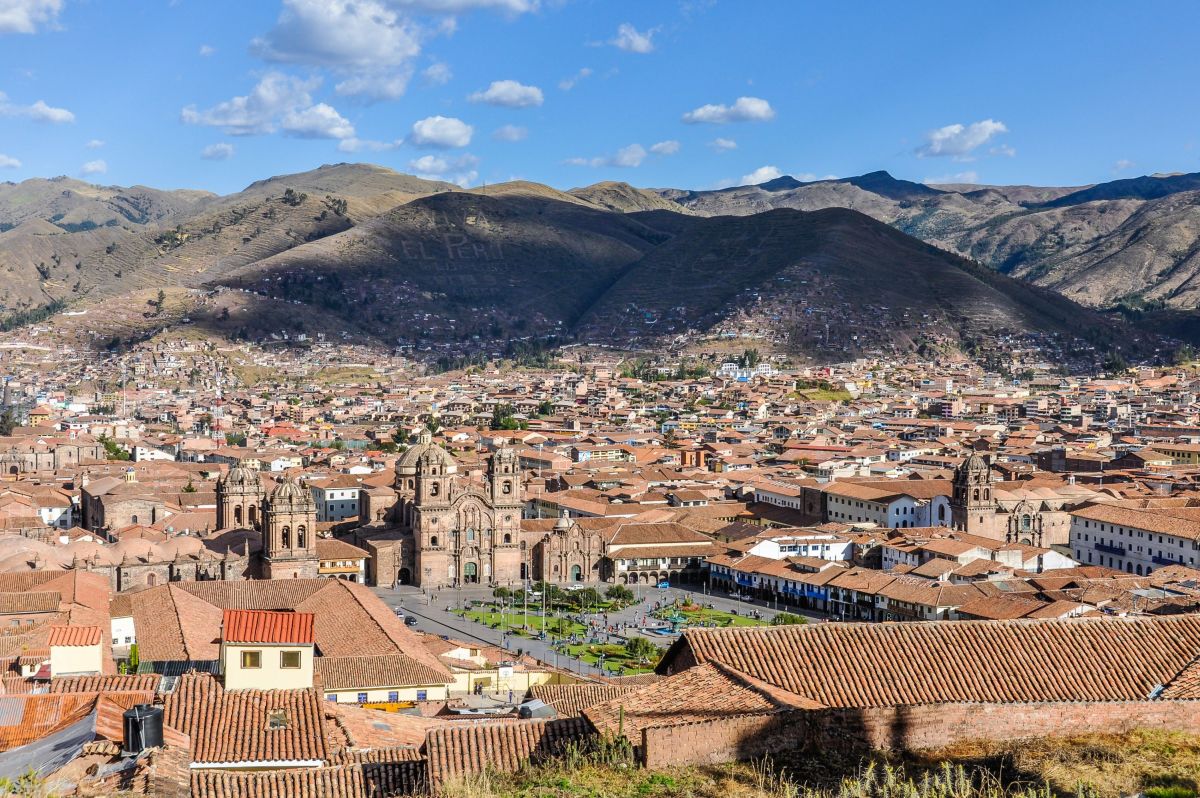 Altitude of Machu Picchu
There are a variety of means of reaching Machu Picchu: the Inca, Lares and Salkantay trekking routes to the UNESCO World Heritage Site are all epic experiences, though the train journey is quite scenic as well. The main Machu Picchu citadel ruins lie at an elevation of 7,972', quite a ways below Cusco, but still high enough for the air to feel the thin air. Actually, the Machu Picchu height question is always relative: it can seem higher than it really is due to the steepness of the surrounding mountains and incredible setting, but low due to the spectacular peak of Huayna Picchu, elevation 8,924', providing the iconic backdrop.
Pre-Departure Prep for Mountain Travel and Trekking
Both physical training and altitude acclimatization are important to take into account as you prepare for the elevation of Machu Picchu and spending time at high elevation in Cusco.
Physical training like hikes and well planned gym workouts can get you ready for the trail demands of a trek, but time spent adjusting to the elevation is the key approach that can help prepare you for the altitude sickness (see below for more info) that can come with it. Even very fit travelers can be affected by altitude sickness, so it can be a bit unpredictable. A great way to prepare oneself, gauge susceptibility, and safeguard against altitude sickness is to spend time at altitude similar to one's ultimate destination.
Fortunately, in the American West we have spectacular mountain ranges that are of similar elevation and can serve as training grounds for Machu Picchu, altitude and all. If you have doubts about your vulnerability to altitude sickness, and the desire and ability to do a bit of pre-Peru travel training, these cities offer the opportunity to experience some higher altitude hikes and getaways.
The tricky part about altitude sickness is that it can strike those who are very physically fit just as much as those who aren't. It is hard to estimate who it will befall and who it won't, so the best approach is to assume that you may be susceptible and to put in your acclimatization days in Cusco. Any other steps are great, but don't be in a rush and cut corners as you plan your trip! Set aside the days that acclimatizing calls for. See here for more background on avoiding altitude sickness.
Altitude Sickness:Typical Symptoms and Treatment
Spending time at elevation can be tough due to the lack of oxygen in the atmosphere at higher altitudes; add a strenuous trek onto that and it ups the ante even more. The two factors of the challenge of the altitude, and the challenge of the trek, each play into how well you'll perform and the risk of experiencing the fatigue, headache, dizziness and nausea that altitude sickness (or "altitude illness") is indicated by.
Making sure you're well acclimatized, in good shape, well fed and especially hydrated can all help in preventing altitude sickness. If it begins to set in, heading back to lower elevation as soon as possible is the best and most straightforward way to ease the symptoms.
Altitude sickness is something that can be a factor when visiting Machu Picchu and other high elevation destinations, but don't let the possibility of it stop you! We at Global Basecamps will help you plan the steps needed to minimize its risk - get in touch with us to start planning today!