Cambodia isn't necessarily the first country that comes to most minds when the topic of "tropical islands" pops up. Though Cambodia's troubled past lies far behind, and some coastal areas like Sihanoukville are suffering from overdevelopment from tourism, this country has world class azure waters, swaying palm trees and island people waiting to welcome you! But where are these quiet island days, gentle ocean breezes, and the healing beauty of Southeast Asia's verdant rainforest where it meets the white sands of the sea? Koh Rong Island, Cambodia!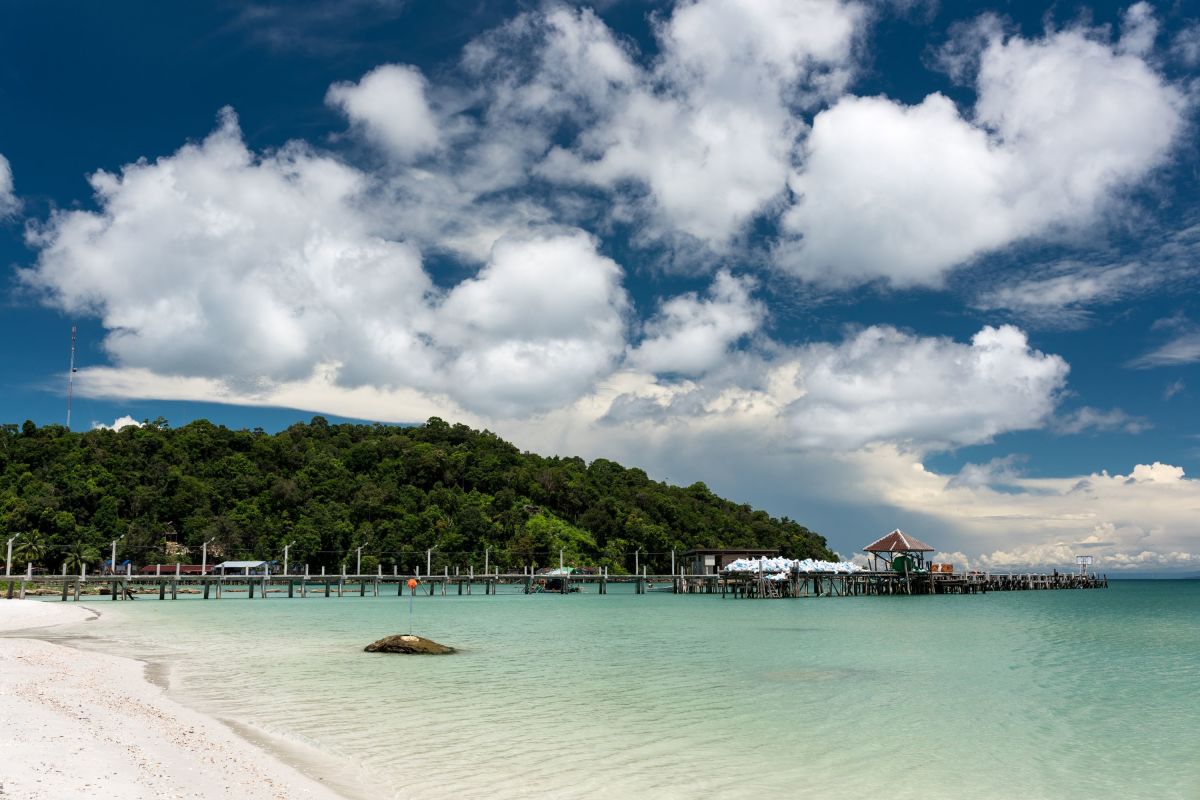 Though sometimes mistakenly spelled as Koh Rung Island, Koh Rong (with an "o") is one of Cambodia's gems waiting to share its gifts with travelers. In Cambodia , islands don't always take center stage - oftentimes, Buddhist temples like Siem Reap, the numerous wonders of Phnom Penh, and cuisine and innovation/cultural balance of Battambang get more press. This has left Koh Rong much less visited than some of these other hotspots, though they are a central part of a visit to Cambodia.
The very best way to take in all that Koh Rong and the rest of the country is through the Cambodia tours offered by Global Basecamps. We leave nothing to chance, working with professional operators that make the very most of the time you have to spend in the country!
Where is Koh Rong?
In the case of Koh Rong, location is everything. Not all islands - like Thailand's Koh Phangan or Koh Samui,for instance - escape the party-style development of clubs and resist the urge to throw all-night beach parties. Though just a few spots on Koh Rong offer a bit of nightlife, they pale in comparison to other Southeast Asia areas that have become overrun by tourists.
On Koh Rong, Cambodia is at its best. Located in the west of the country, nearly in Thailand, Koh Rong is one of the country's finest island and beach destinations. Set in the Mittakpheap District, Koh Rong is both the name of the main island, and the name of the archipelago of islands that includes a number of others. While Koh Koun and Koh Tah Team are very small with nearly no people, there is another well inhabited island: Koh Rong Sanloem, a short boat ride and easy day trip for a change of scenery. Try M'Pay Bay for a peek into some awesome local culture, and even more remote-feeling snorkelling, paddle boarding and kayaking than you can find on the larger Koh Rong.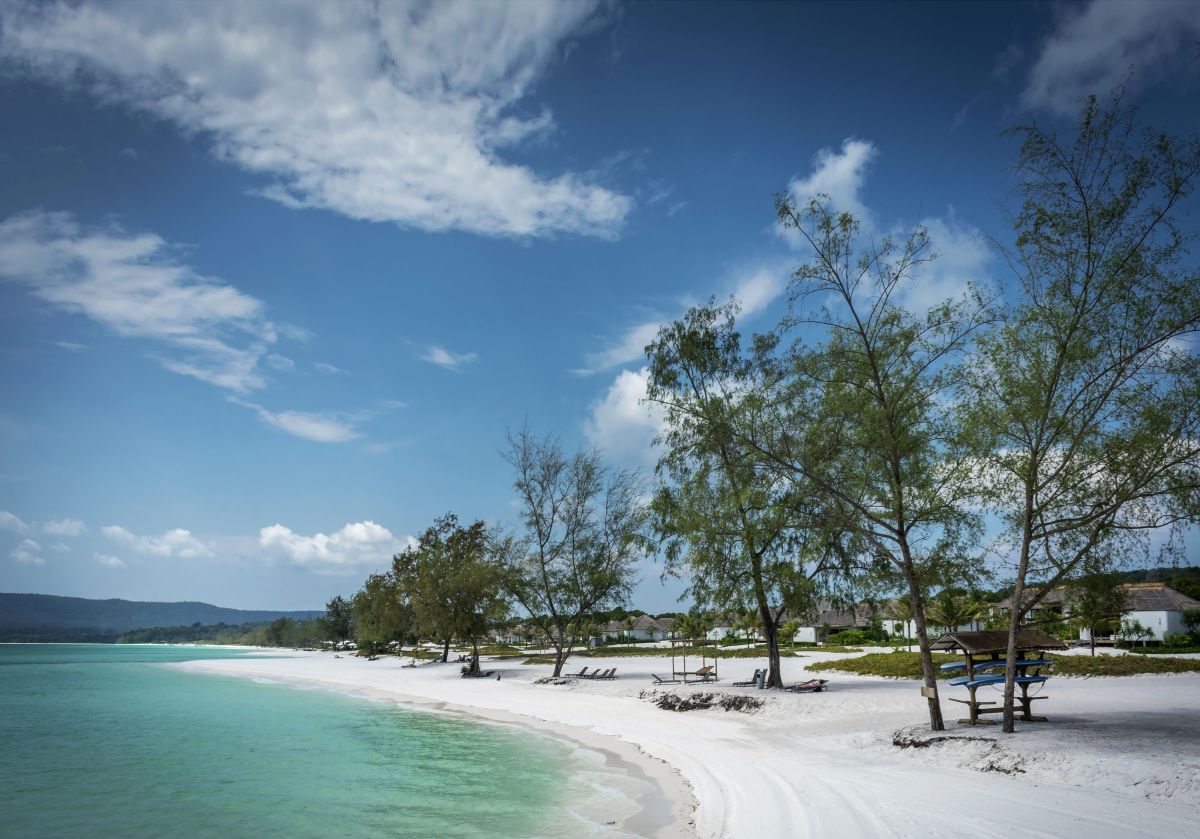 Koh Rong's Beaches
When on Koh Rong, beach time is ALL the time! Over a dozen beaches adorn the island, with several standing out as top choices. If you're looking for remoteness and simplicity, Lonely Beach at the north of the island gives that "away from it all" feeling, with forest leading right up to the crystal clear, arrow-straight stretch of coastline. Long Set Beach is similar, though easier to reach. The simple white sands and towering coconut palms of Palm beach make for an irresistible setting to relax and take in the sun as well.
If you are looking to mingle with the island Khmer culture, two spots are top choices for this: M'Pai Bay (as mentioned before) and Sok San Village. These are two places where you'll get to see how the locals of this area live. Though a bit removed from the resort lifestyle most tourists come to Koh Rong to experience, these places offer a window into the lives of these small farmers, fishermen, craftspeople and traders.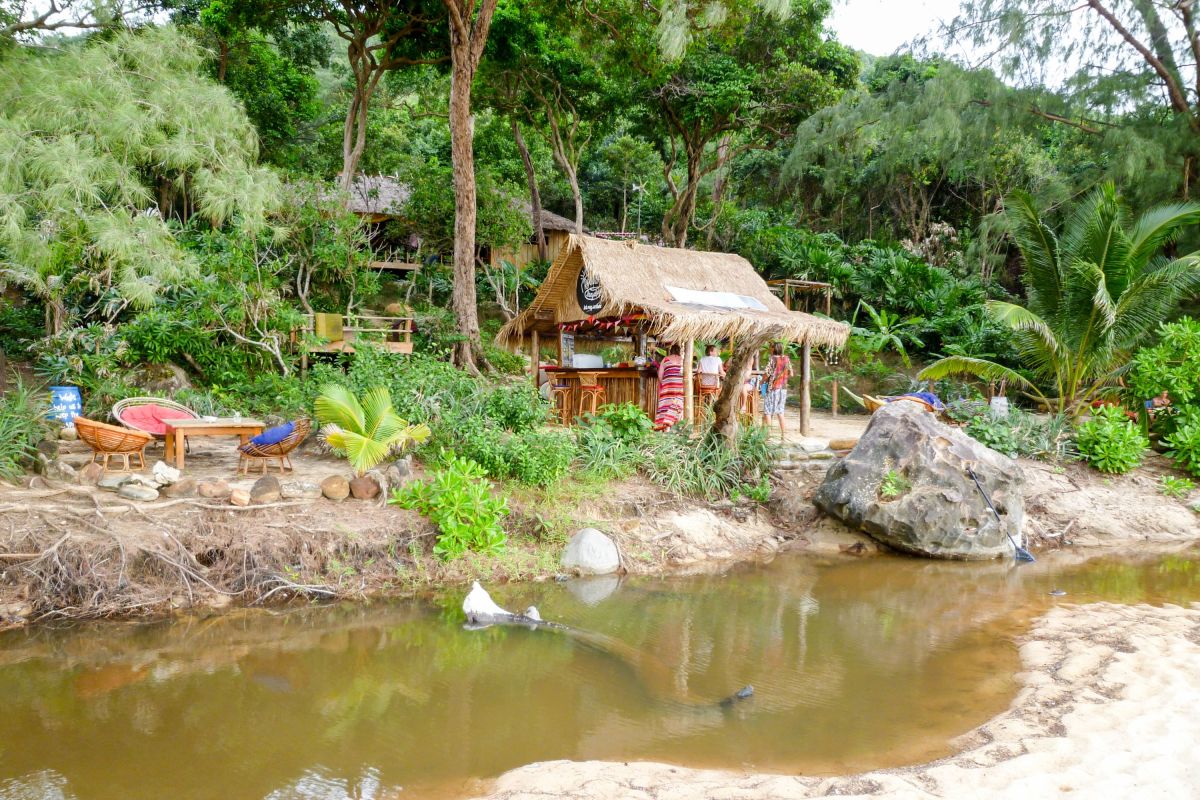 Cambodian Culture
But just because you haven't made it to Cambodia yet doesn't mean you can't start learning about this amazing country and its cultures. Many Cambodians have relocated to other countries, including the United States. This being the case, sometimes Cambodia can be closer than it might seem! In the Los Angeles neighborhood of Long Beach, Cambodia is at your fingertips one area in particular. Many Cambodian immigrants have resettled here after the conflict of the 1970s, bringing their cuisine, language and art, complete with a film festival that draws the likes of Angelina Jolie, UN Goodwill Ambassador and Special Envoy to the United Nations High Commissioner for Refugees and a major advocate for the people of Cambodia. Parts of her film "Lara Croft: Tomb Raider" was filmed in the country.
Koh Rong's Claim to Fame
The Cambodian mainland itself, and Koh Rong Island, are indeed no strangers to the limelight. The 2015 season of the Survivor TV show was filmed there, and its cultural centers and lovely beaches deserve all the publicity they deserve. However, unlike how some of Thailand's islands have suffered a certain amount of overtourism, the international attention Koh Rong has received has not led to its overexploitation. Solitude and quiet moments are still very available!.
If your traveler's heart is calling out for Cambodia, Koh Rong is a must! The astounding beauty of the sea, the mellow village life, the feeling of freedom when on a small tropical island … all of these await in abundance. Get in touch with our Travel Specialists today to start planning your journey to Cambodia!