The Ideal Weather & Climate for Island Traveling
The Galapagos Islands' fame for their scenery, wildlife and outdoor activities is well deserved, and draws travelers from all over the world. As travelers get to planning their dream trip, one big question takes priority: when is the best time to go to Galapagos?
While there are other beautiful and biodiverse islands out there to visit, none of them begin to approach the uniqueness and historical significance of Galapagos. Add to this the fact that accessing Galapagos is via Ecuador, another awesome destination, and these islands stand out above the rest!
However, just like anywhere else, the influences of the travel industry, weather, and cycles of life on land and at sea vary throughout the year. Let's have a look at the different aspects of the best time to go to the Galapagos.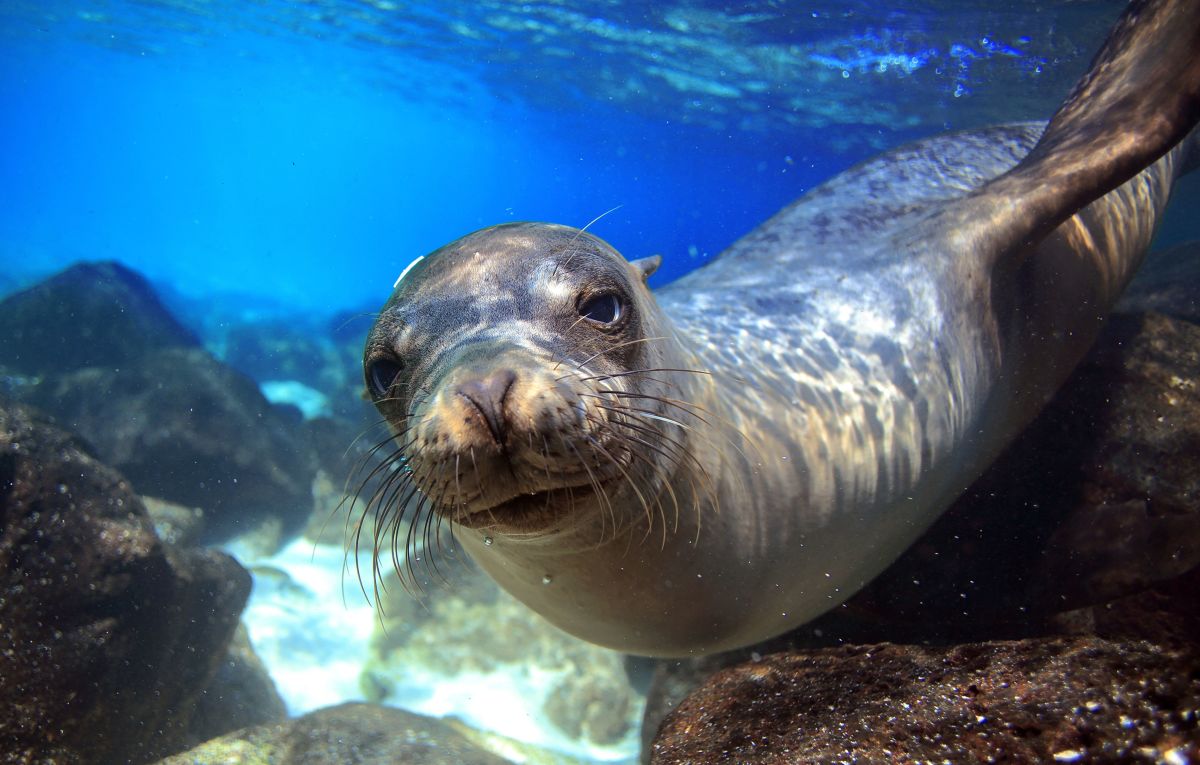 About Galapagos
Located about 600 miles off the west coast of South America, Galapagos were first discovered by Europeans in 1535, visited by a Spanish bishop of Panama by accident. The islands were uninhabited when discovered, and their unique wildlife retain some of their original tameness due to their lack of historic exposure to humans. The Galapagos then were used as hideouts for pirates for a number of years before being settled.
It was the later voyages of the British HMS Beagle, however, that brought young scientist Charles Darwin and served as a turning point for the Galapagos as an epicenter for scientific research. Darwin also made important geological observations, but it was those he made about the bird life of the islands led to the establishment of biological theories of natural selection and evolution that endure today.
Though there are 18 main islands in the archipelago, with the five main islands being Isabela, Baltra, Floreana, San Cristóbal and Santa Cruz. Over 25,000 people live in Galapagos, but only 3% of the land area is inhabited; 85% of the population lives on Santa Cruz Island.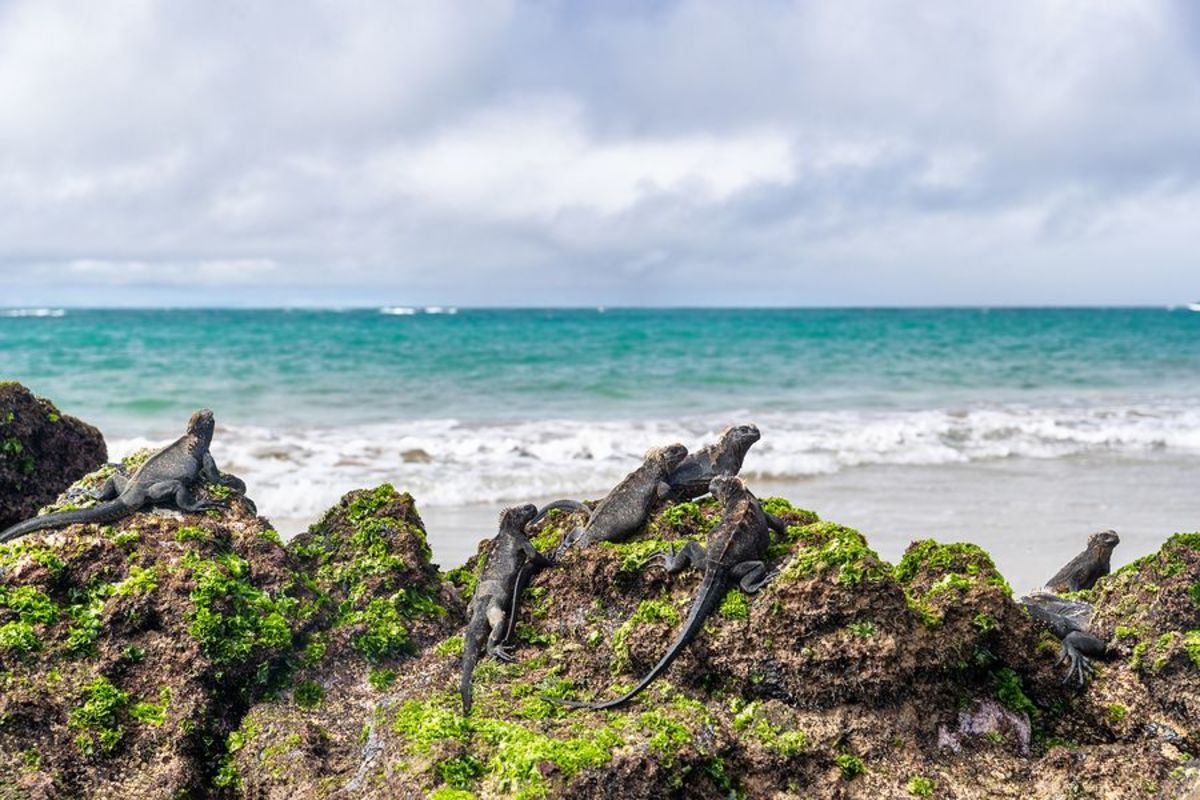 Best Time To Visit Galapagos
The Galapagos Islands climate, classifiable as subtropical, maintains warm and pleasant temperatures all year long. Weather in Galapagos varies, however, with two distinct seasons: the cooler, "dry" season lasting July through December, and a warmer, "wet" season lasting from January through June. To call one season distinctly "dry" and another "wet" could be a bit misleading, though – rain squalls, short and powerful, can and do happen in either season, but they rarely are severe enough to put a serious damper on activities.
An important note: the Galapagos Islands is carefully managed as a national park, only allowing a certain number of visitors at any time to prevent harm the natural environment. The good news: you will not experience the kind of crowds that can be found at many other unregulated destinations, making for a better experience. Galapagos tours are best planned at least six months in advance due to the limited number of travelers allowed on the islands at any time.
So with this pleasant weather and attention paid to crowds, when is the best time of year to visit Galapagos? Any time you can make your trip happen!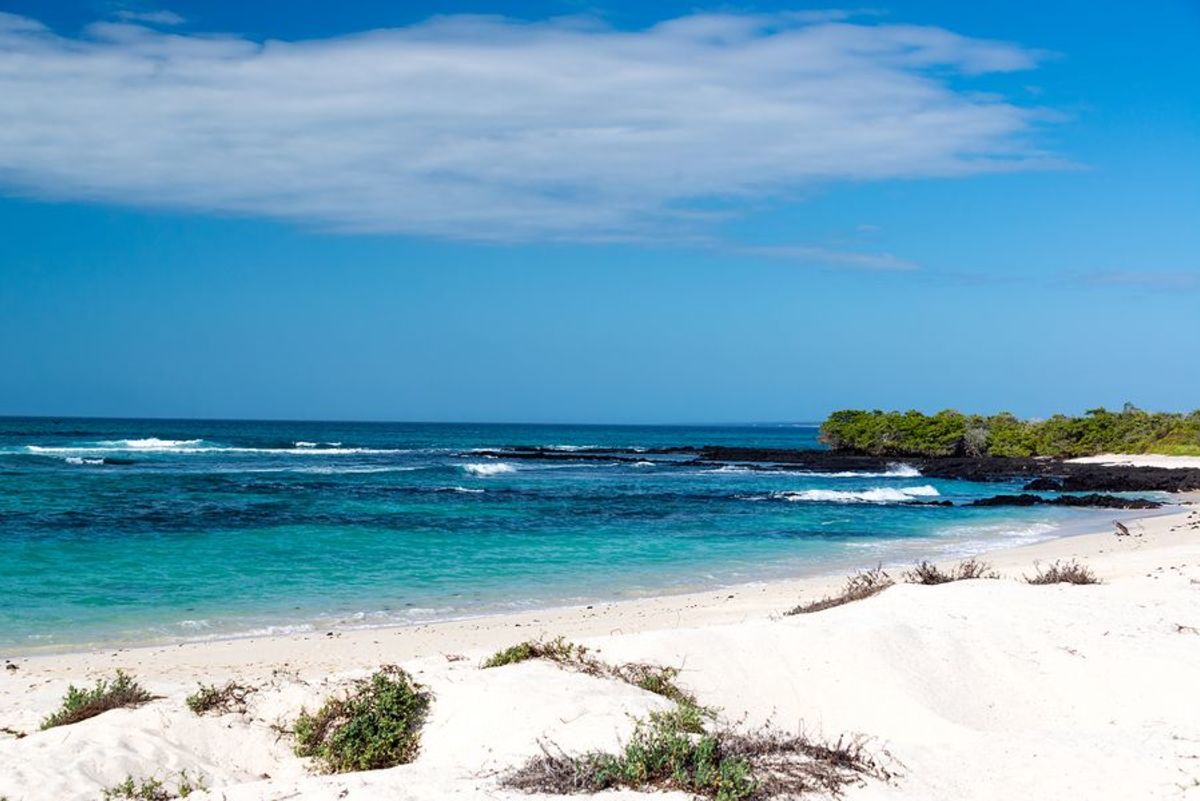 The Galapagos Dry Season
The Tourism Scene
With June, July and December being "high season" for travel, more visitors from around the world come to Galapagos at this time, increasing the advance notice needed for bookings.
Weather
The air temperatures at this time of year average in the 70s, but can make it into the low 80s and dip into the upper 60s F. July through October are the coolest months, and August through November the driest. With the arrival of cooler Humboldt currents from the north, the Galapagos water temperatures drop to the mid to high 60s F in the dry season as well. Anticipate blue skies, little wind, and mist on the mountaintops keeping them green, though the occasional rain squall is still likely!
Wildlife
The cooler ocean currents bring many small open ocean fish that the sea lions, penguins, and flying seabirds love, and whales and dolphins become common – SCUBA diving can be great during this season! Observe migratory birds that are present in high numbers, the booby and frigate bird hatchlings, and the giant tortoises completing their mating migration on Santa Cruz Island.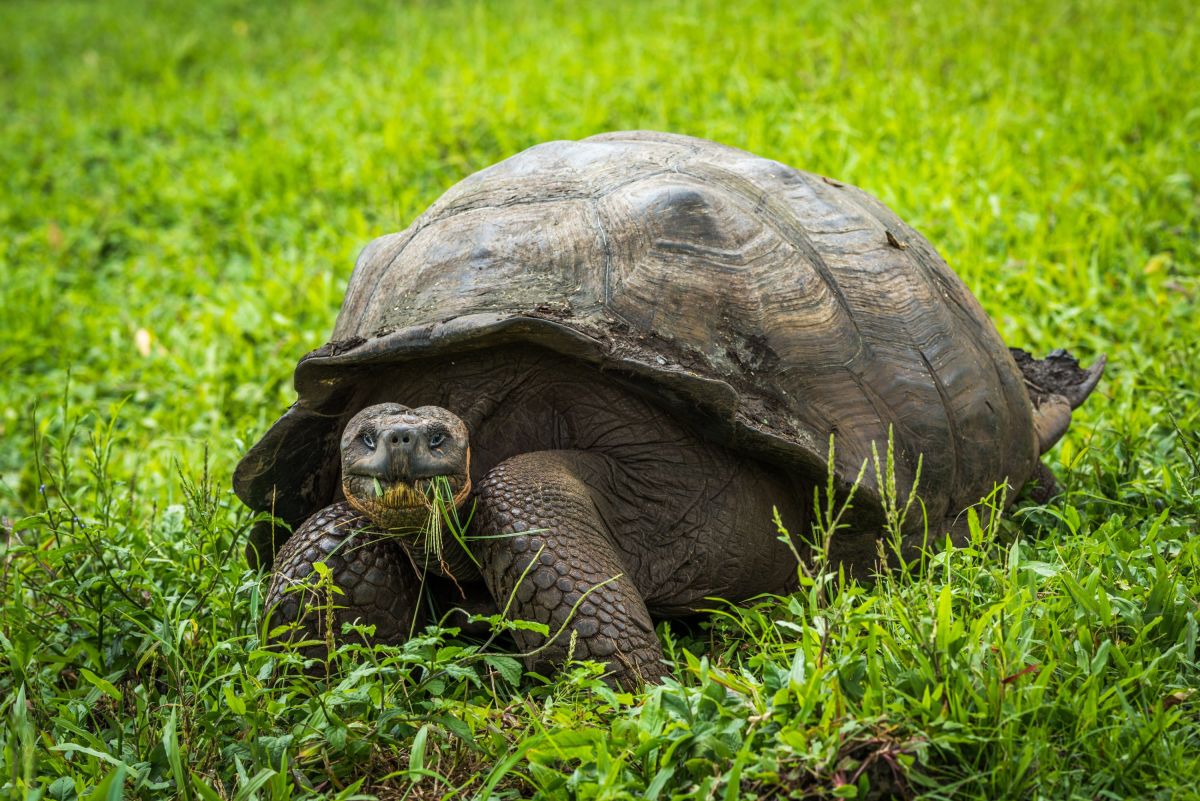 The Galapagos Wet Season
The Tourism Scene
The good news about the wet season is that, aside from some of January and June, much of it falls in the "low season" for travel from February through May. Enjoy fewer people and a quieter natural environment, as well as an easier time booking accommodations and activities.
Weather
The air temperatures in this season range from mid 70s to the high 80s F, February through April being the warmest months, as well as the rainiest. The ocean is also warmer, in the mid to high 70s F - swimming and snorkeling great during the wet season! Rain squalls can be frequent, but they clear up in between.
Wildlife
Giant tortoise eggs are hatching, while green sea turtles are laying their eggs on the beaches. Marine iguanas do their nesting, as do albatrosses and frigate birds. Humpback whales migrate through late in the season, and it's a great time to see whale sharks!
As you can see, the best time to travel to Galapagos is a toss-up. There are awesome things to see and do all year … it's hard to go wrong, aside from not going!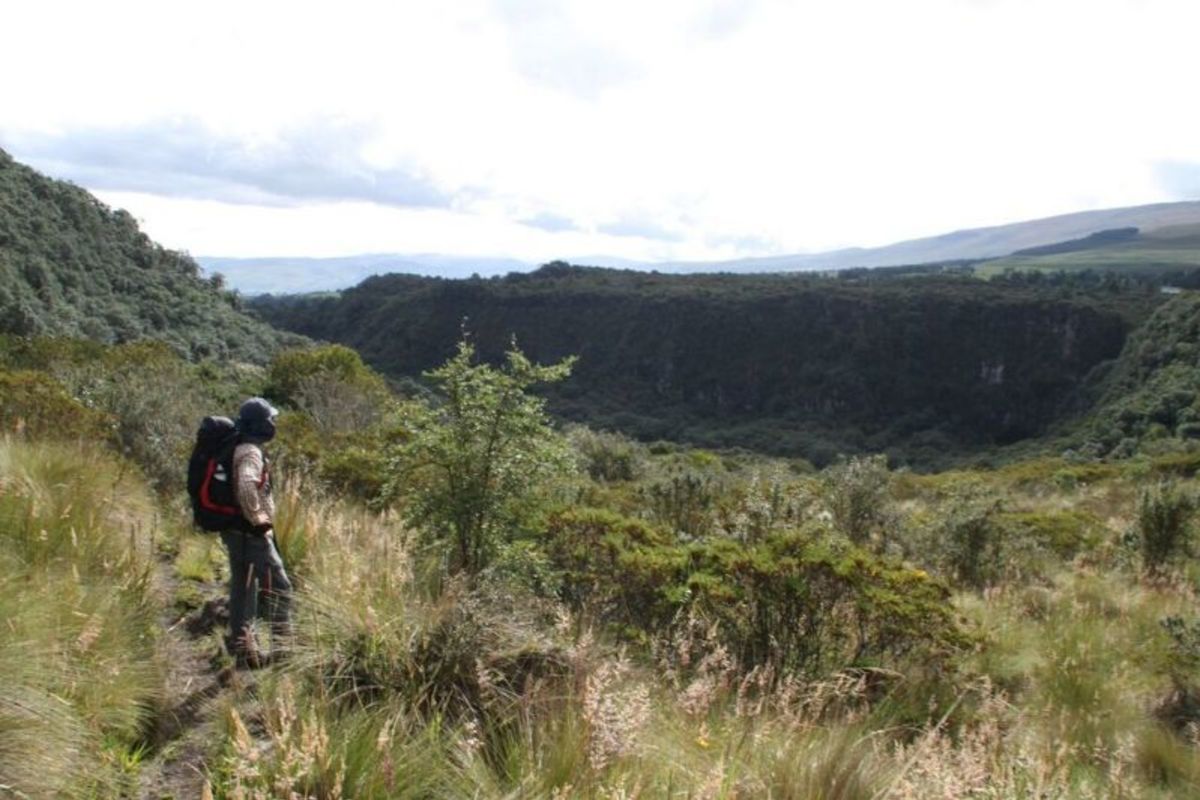 Best Time To Visit Ecuador
Galapagos are officially a part of the Republic of Ecuador, a tremendously diverse country that makes a perfect destination to add to your trip. From the UNESCO World Heritage Center city of Quito, to the Inca cultural relics, Andes mountains, and lowland rainforests add up to one amazing country. Enjoy farmstays, learn about endangered condor restoration, and take in nature and culture along mountain trekking trails on foot and by horseback.
The best time to travel to Ecuador varies depending on where you want to go. El Oriente, the humid Amazon rainforest, is wettest between December and April, so planning outside that window can be best to assure better weather for outdoor pursuits. Don't Miss Yasuni National Park! The Quito area has relatively stable weather the year round, with June through September offering dry, warm weather with temps in the 70s F. The beaches are hot and rainy December through May with sunny spells, and cooler with high clouds June through November.
The best time to visit Galapagos Islands and Ecuador is a matter of perspective, as each season has different advantages in terms of overall tourism scene, weather, and wildlife. The most important thing is - if you feel this amazing part of the world calling your name - to start planning today!