Plan Your Next Trip
Australia is hands-down one of the most fascinating destinations in the world to visit! Famed for its unique land and ocean, bizarre endemic wildlife, iconic cities and ancient Aboriginal culture, a trip to Australia tops many a traveler's bucket list. Australia's endless list of activities make for never ending topics of discussion and excitement, but when it comes to the best time of year to visit Australia, a bit of explanation and discussion is called for here as well. Read on to learn more about Australia's best areas to visit and when; climate, seasons and weather; travel practicalities and "seasons", and of course, activities!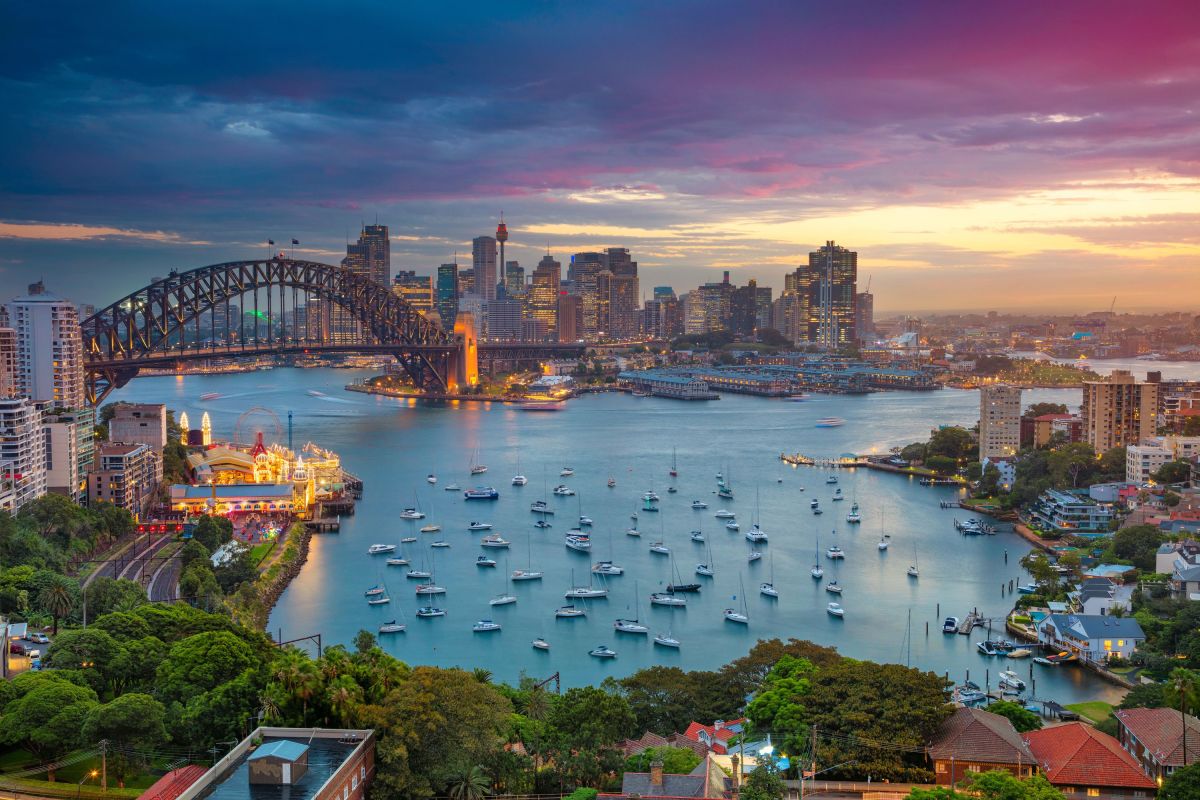 About Australia
Australia is the sixth largest country in the world, and the oldest, flattest and driest continent. Here you'll find everything from the planet's largest coral reef, to vast deserts, to dense, humid rainforest. It is home to among the oldest human cultures, with the indigenous Aboriginal Australians having thrived on the continent for 65,000 years before the arrival of Europeans in the 17th century. The British succeeded the initial Dutch settlers, and established settlements mostly in the southeast coastal part of the country; though now are cities around much of Australia's shores and even its desert interior, nearly 90% of its population lives within 50km of the coast. Australia is made up of eight regions altogether, including states and territories. The six states are New South Wales, Queensland, South Australia, Victoria, Western Australia and the island of Tasmania, and the two territories are the Australian Capital Territory, and the Northern Territory.
A common lament by those who visit Australia is how difficult it is to "see it all" in one trip! Indeed, this incredible continent offers so much that it would take months upon months to feel like you got to see everything there is to see. It can be helpful to identify some areas that offer some of the best things to see and do:
The Great Barrier Reef and Queensland's tropics
The Cities of New South Wales and Victoria
The Outback's Uluru-Kata Tjuta National Park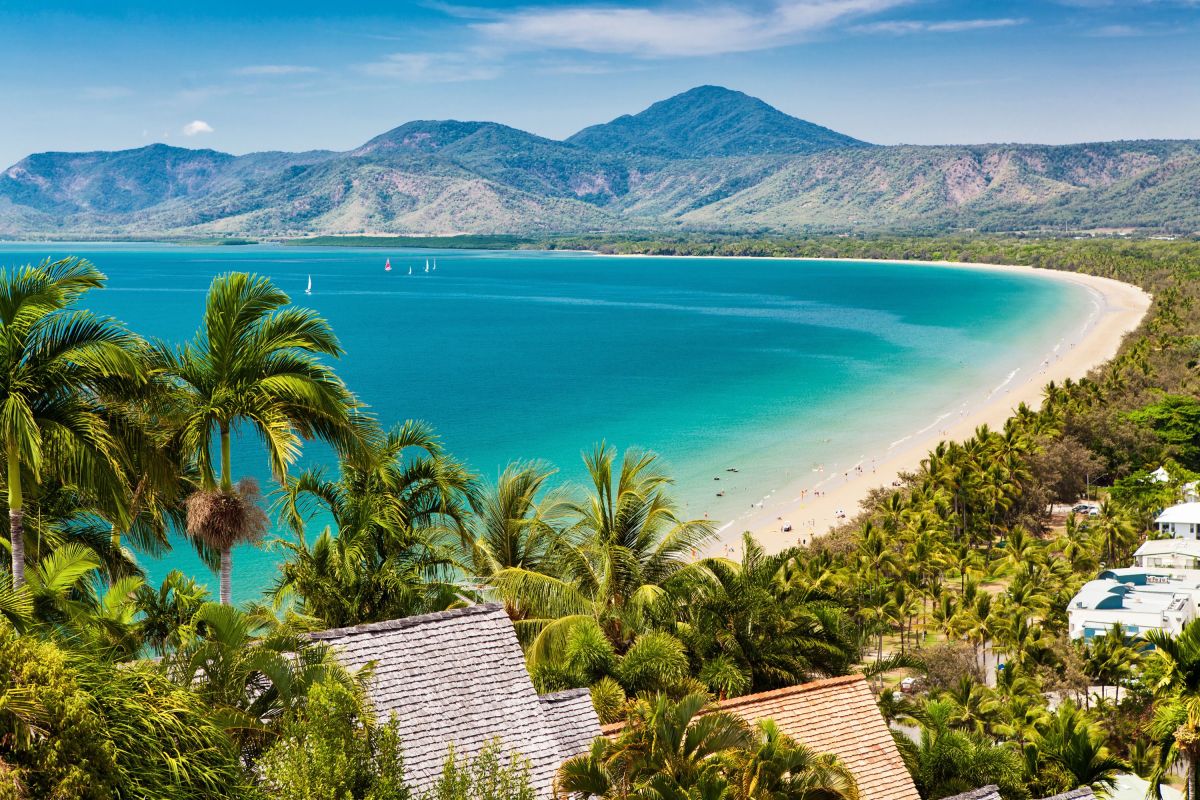 Climate, Seasons and Weather
Remember: the Southern Hemisphere's seasons are the opposite of the Northern Hemisphere. Spring begins in September, summer in December, fall in March, and winter in June. However, because Australia includes such a wide variety of ecosystems and climates, the rainy and dry seasons occur at various times of the year across the continent. The north, interior and west coast of Australia are hot and dry, the northeast is tropical, and the far south of the country has a Mediterranean climate, like California, Chile and South Africa.
The Great Barrier Reef and Queensland's tropics have a warm and humid climate, with a summer average low and high temperature of 75 and 90F, with frequent rain showers. The winter is dry with less rain, and an average low and high temperature of 65 to 80F. There are really only two seasons, the warm (to hot!) wet summer, and cooler, dry winter.
The cities of New South Wales and Victoria, including Sydney and Melbourne, have a more temperate climate and a bit more of a seasonal feel, though their rainfall comes fairly consistently throughout the year along with mild temperatures. Sydney's summer average low and high temperatures are 65 to 80F, and winter's are 45F to 65F. Melbourne, a bit further to the south, has a summer average low and high temperature of 55 to 80F, and a winter average low and high of 45 to 55F.
The Outback's Uluru-Kata Tjuta National Park is a setting of vast, wide open desert where there is little rain and extreme temperatures. The heat of the summer and cold of the winter make fall and spring the most pleasant, but tour operators are well practiced in making most times of year comfortable for travelers. The summer average low and high temperatures are a toasty 75 to 100F, and the winter average low and high a cool 40 to 65F. Very little rain falls in this region!

Travel Practicalities
Whether you like solitude or city buzz, the ocean or the terra firma, nature or culture, Australia has it all! It is wise to travel Australia on a well-planned tour to maximize your experience. Your guides will help you do a lot in ten days to two weeks, but longer tours can be arranged!
December has the most travelers arriving from overseas, and January also has a high number of travelers out and about due to school holidays. May, June and September are the months with the least travelers arriving, so they can be good bets to beat the crowds!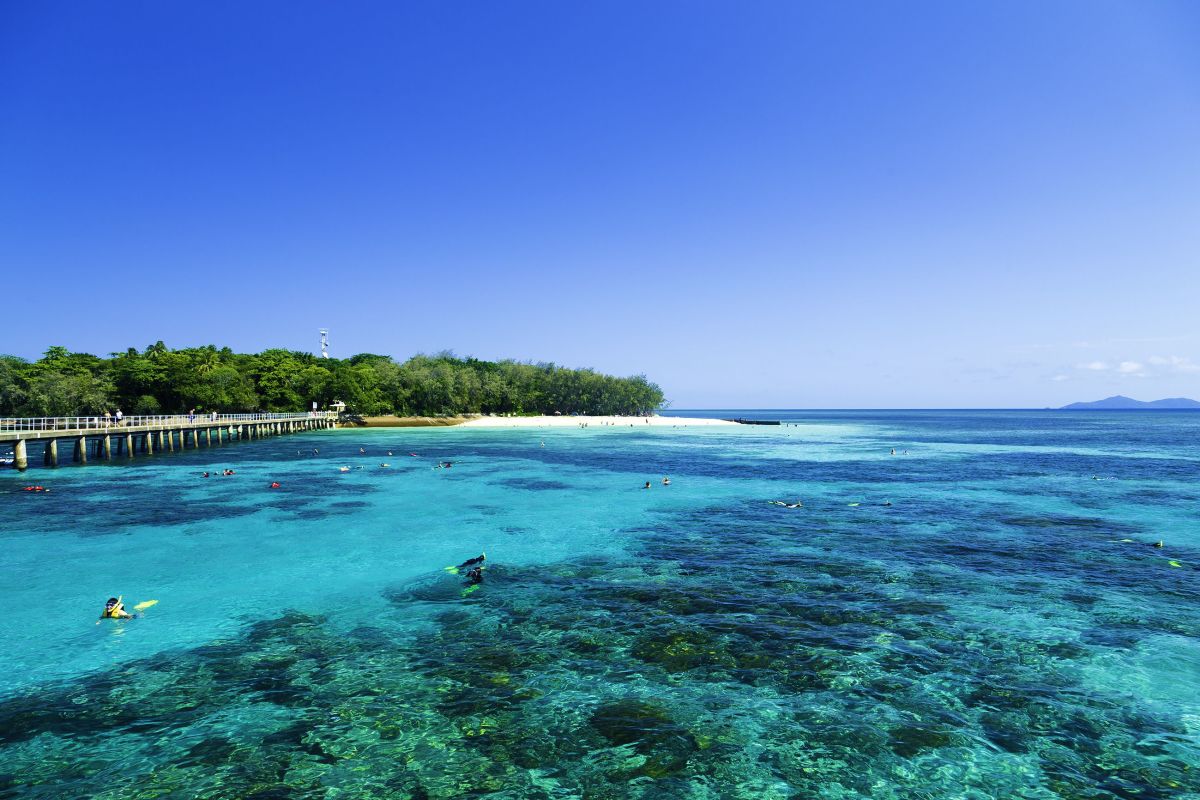 "Travel seasons"
Traveling to Australia is no joke: it's often one or more long flights, and tickets are best bought in advance with some thorough research. "Travel seasons" referred to as "high" or "peak", "low" and "shoulder" represent times of year when travel are in the most or least demand, or in between; ticket prices and availability follow these trends accordingly.
High/peak season takes place in December and January due to holiday and school breaks in Australia and other parts of the world. This is the most expensive time to travel to Australia, as well as the time that requires the most advance planning to book flights, accommodations and activities. You'll also be seeing the most fellow travelers while out and about on your adventures.
Low season is the cheapest time to fly to Australia, and takes place at several times during the year. May through mid-June, and late July through mid-September are times when good deals can be found. This season falls just outside the rush of summer travel for the Northern Hemisphere, when fewer travelers from the USA and Europe travel. This can be the best time to go to Australia!
Shoulder season is another good time to visit Australia. These time windows fall between high season and low season, and can offer great weather, thin crowds and awesome experiences. Covering a significant portion of the year, shoulder season runs February through April, mid-June through late July, and late September through early December. The windows beginning February and September can be the best time to visit Sydney, with fewer crowds and great weather. With weather (read: heat!) also being a factor in Queensland and the Outback, these windows can be perfect for visiting those areas!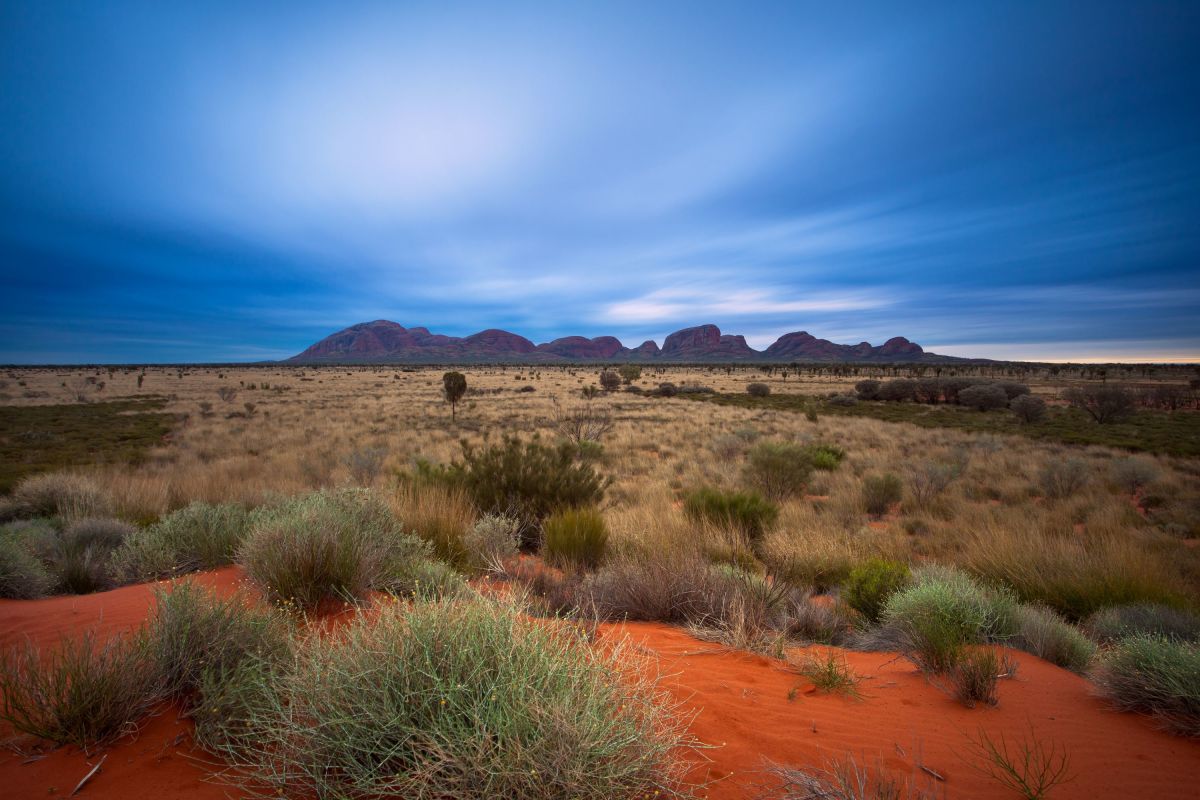 Activities
The Queensland rainforests and Great Barrier Reef are great in the winter, spring and fall, offering wildlife tours and amazing ocean activities. April and May, and the dry winter of June through August are best bets for diving on the Great Barrier Reef, sailing the Whitsunday Islands, and exploring Daintree Rainforest and Cape Tribulation.
The Sydney and Melbourne areas of New South Wales and Victoria are good for visiting all year round, with the shoulder seasons being best as previously mentioned. Tour Sydney Harbor and its iconic Opera House, and take advantage of its proximity to the breathtaking the Blue Mountains Heritage Region. Melbourne is the gateway to the scenic Great Ocean Road, leading to the famous Twelve Apostles rock formations, and the Yarra Valley's distinguished wine country.
Uluru-Kata Tjuta National Park, the crown jewel of the Outback and just a few hours' flight from Sydney and Melbourne, offers a journey like no other while in Australia. Visits to Uluru (Ayers Rock) and Kata Tjuta (the Olgas) rock formations are must-do activities, along with the evening "Sounds of Silence" dining experience a million miles from nowhere in the red sand desert. Cherish the spectacular geology, Aboriginal culture, and the Outback's famous wildlife, from ringneck parrots, to thorny devil lizards, to huge red kangaroos!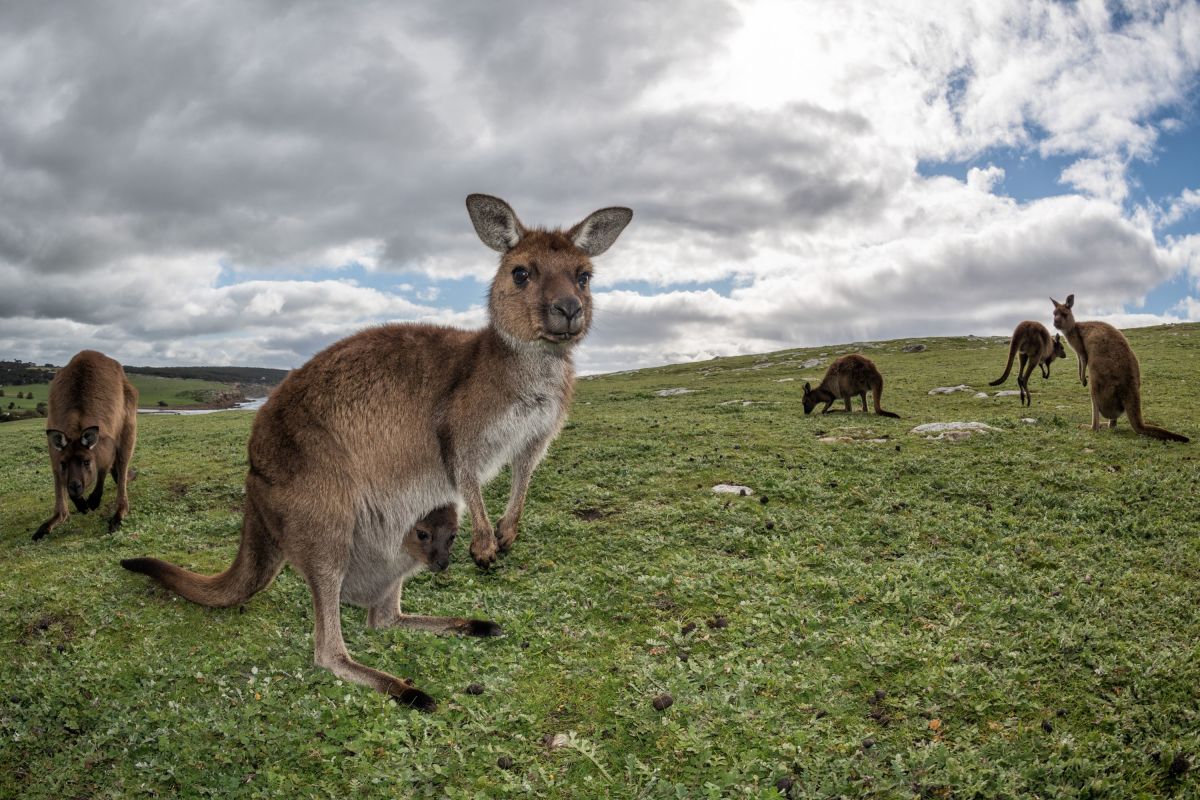 Start Planning Your Trip!
The best time to travel to Australia is whenever you can make your trip happen. With how diverse this amazing continent is, the weather is great and adventures are plenty somewhere all year long! We'll help get you make the ultimate Australia tour a reality, so get in touch with us at Global Basecamps and let's start planning today!