Buenos Aires, Patagonia & Beyond
Expansive in area and things to do, Argentina has been a top pick for South America travel for decades. From the heights of its Andean peaks, lakes and glaciers, to its prime wine country, to its classical tango dance and architecture of Buenos Aires, this second largest country in South America has it all … including stunning beaches! The adventure doesn't have to end while inland while on Argentina tours, as epic beaches lie along the long and varied coastline. Whether you're seeking relaxing seclusion, fiesta vibes, or refined decadence, all are available depending on where you go. Beaches in Buenos Aires, Argentina are plentiful, so get ready to explore and enjoy!
Divided into six regions, Argentina is formally madeup of 23 provinces, two of the best along the Argentina coast for beach exploration are the Pampas Region (Buenos Aires province, including the city of Buenos Aires, and area beaches), and Patagonia Region (Rio Negro province and area beaches).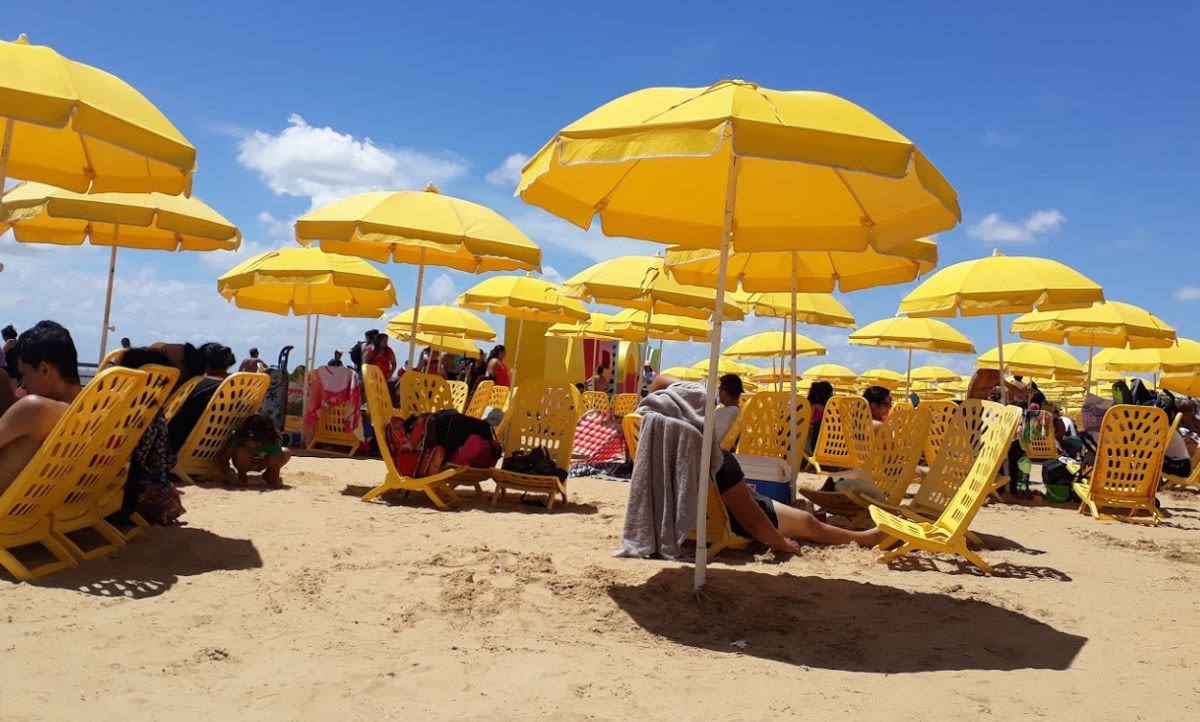 Are there beaches in the city of Buenos Aires?
"What about beaches right in the city of Buenos Aires itself?" you may ask. Well … there aren't any to speak of! Beaches in Buenos Aires are nearly nonexistent, as its environment doesn't lend itself to sandy beaches right in the city. Save for the Buenos Aires Playa, an artificial beach park in the city limits, you need to head out of town to find nice beaches. The good news is that the country offers plenty of awesome beaches to visit, especially to the south in the Buenos Aires and Rio Negro provinces where the best beaches in Argentina can be found.
When To Go
The warm and pleasant weather of the November - March window make for the best weather to visit beaches in Argentina, with December and January being the top choices. Argentina being so long north-to-south, the climate varies from nearly tropical in the north, to consistently cool in the far south. The north and middle of the country is where the best beaches are.
Activities
Hitting the beach in Argentina can be as exciting - or as mellow - as you want it to be! Whether you seek long, quiet stretches of sand for peace and quiet, or a lively atmosphere with water sports and entertainment ashore at boliche cantinas and restaurants, Argentina's beaches will provide. Read on to learn which beaches cater to each taste.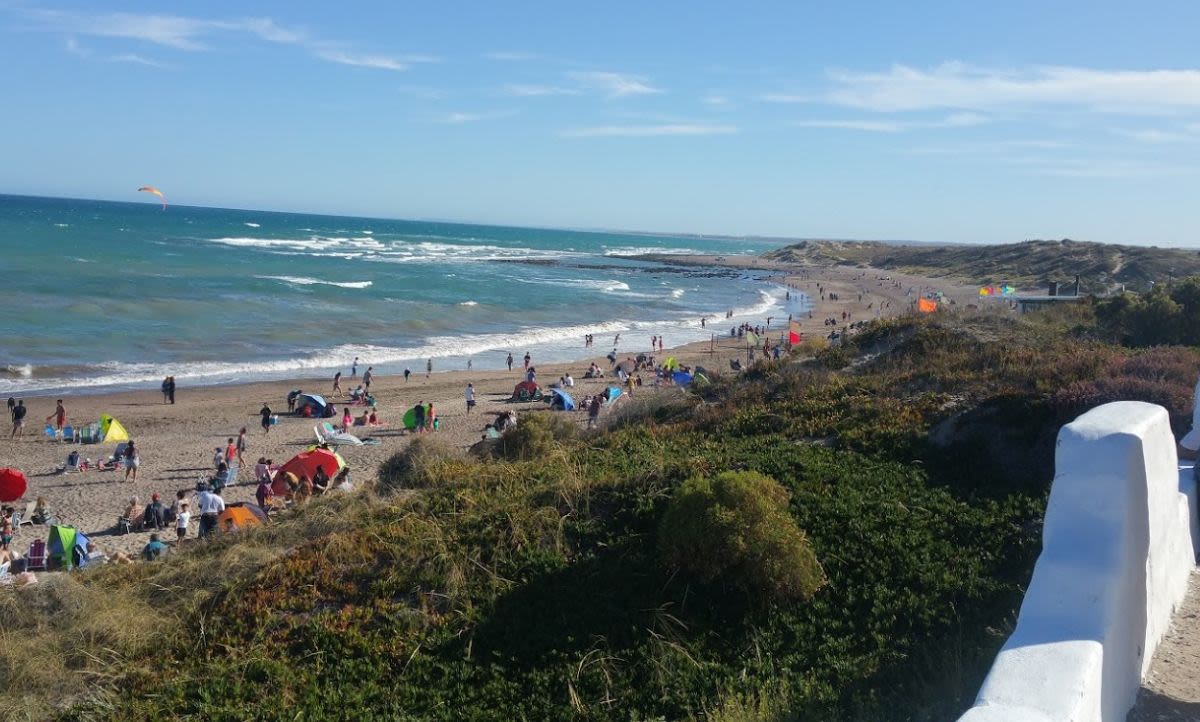 Pampas Region: Buenos Aires Province
This region hosts the Buenos Aires province where the famous beaches in Argentina are located, and rightly so: they combine the natural beauty of the sand and surf with awesome things to do onshore. The best beaches in Buenos Aires lie to the south of the city limits, but still in the Buenos Aires province.
Carilo has an upscale feel, good swimming and ocean activities, and even thrill seeking on a four-wheeler ATV (a popular activity at many Argentina beaches).
Las Grutas has dreamily warm, clear water despite southerly location, and is named after the beautiful nearby cliffs and caves. Good seclusion can be found here!
Mar del Plata has a lively, festive vibe, with boliches and a resort atmosphere and water sports, including surfing its excellent waves. Actually made up of miles of beaches that cover sports and dining haven Playa Grande, quieter Punta Mogotes, and many more. Due to its popularity, it is sometimes considered one of the top beaches in Argentina, though be advised: it can get crowded in the southern hemisphere summer months of January and February.
Pinamar has an upscale resort feel and a lovely stretch of sand with pier. A big draw for porteños, or residents of Buenos Aires, Pinamar is considered one of the quintessential beach communities of Argentina. Lots of action sports like dune surfing, wakeboarding and jet skiing are on offer for the thrill seeker.
Monte Hermoso is calm and off the beaten path, and typically has warmer water due to currents. Amazingly, its unique south-facing orientation means you can see the sun both the rise and set over the ocean horizon!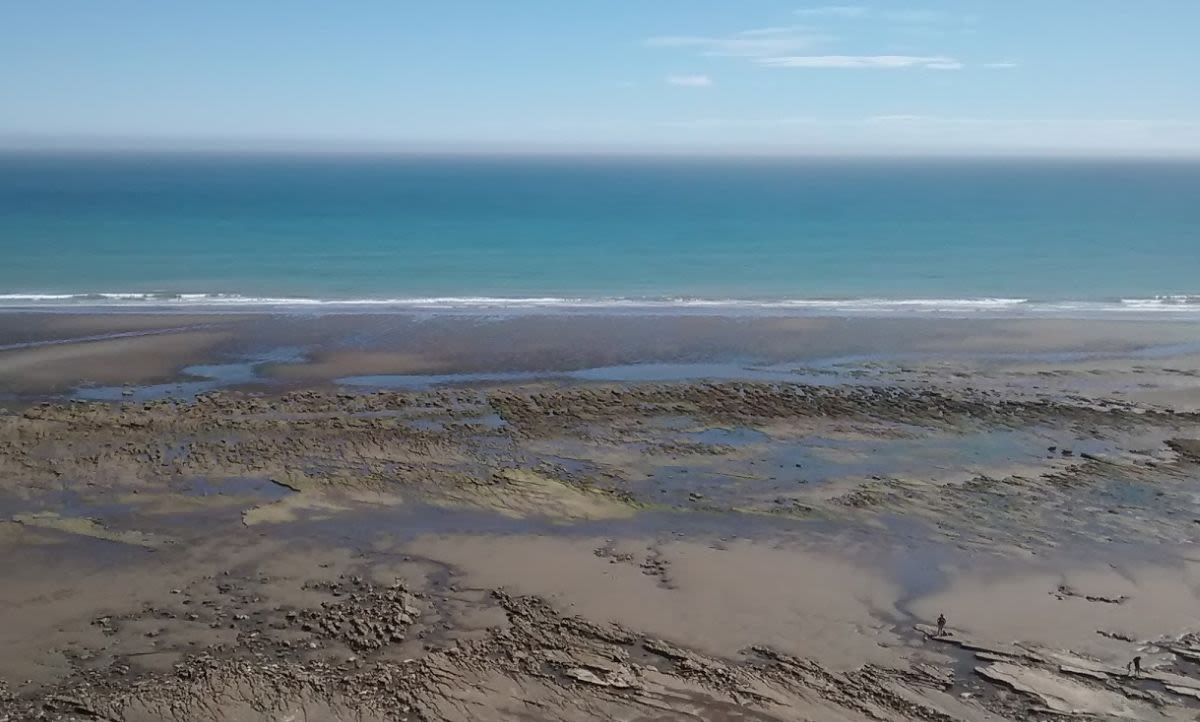 Patagonia Region: Rio Negro Province
The Patagonia region is famous for spanning both Argentina and Chile, with awe-inspiring, glacial mountains, but its Rio Negro province also has some perfect beaches for exploring as well. With fewer people and more natural settings than the Buenos Aires beaches to the north, your favorite Argentina beach may be found in the Rio Negro province of Patagonia.
Bahia Creek is a beach of wonderful natural splendor, surrounded by sand dunes and cliffs and rich in wildlife like birds and sea lions. Savor the wind, tranquility and amazing views, do some fishing, snorkeling or standup paddle boarding, and take an ATV tour of the surrounding area.
Playa Perdices has clear, calm waters in small pocket beaches and coves, and is located within a large sheltered bay that is perfect for families. Water sports good for calm water abound here, with snorkeling, standup paddle boarding, and kayaking being prime. The sand is made up of seashells like many beaches in this region, making for a beautiful setting.
Playa Piedras Coloradas, meaning "beach of colored rocks", is a rather unique among Patagonia's beaches. This beach is known for both the natural beauty of its red rocks and full tourism amenities for visitors (food, drink, lifeguards). Uncrowded stretches can be found!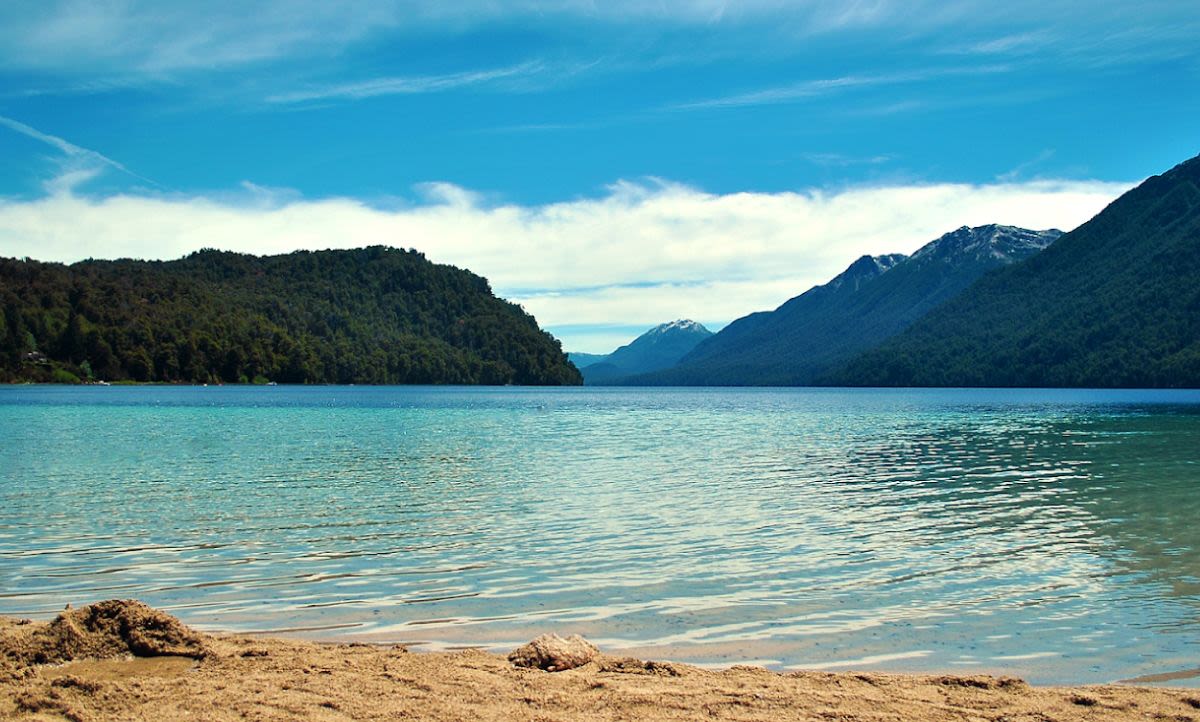 Are there nice beaches on the Andes lakes?
Because one of the biggest draws to Argentina are its majestic mountains, don't rule out lakes as having excellent opportunities of beach time! Lago Correntoso along Neuquen's Villa La Angostura is a prime example of where you can find that perfect beach experience of sun, sand and splash in the mountains. Neuquen, Rio Negro and the Lake District (including Bariloche) offer beautiful beaches for both taking a dip and taking in the inspiring surroundings.
Argentina tours have long been famed for exploring the waterfalls of Iguazu, El Calafate Glacier, and Fitz Roy mountains, as well as crossing the border into Chile for the Torres del Paine National Park. However, knowing that the beaches have so much to offer can add a whole new element to Argentina tours. Get in touch with is today to start planning an adventure that has it all to Argentina today!