To call Australia amazing … or intriguing … or one-of-a-kind … are all understatements! Words can scarcely describe this land down under, with its blend of peoples and ways of life from around the world. Australian culture has adapted to fit the character of this place in many ways, so let's explore how as we get to know this wonderful people!
What Is the Culture Like in Australia?
Diving into the culture of Australia is a deep one indeed. Highly culturally diverse and with roots reaching down into the very depths of humankind, Australian culture is a tough thing to wrap our minds around. With a cosmopolitan population composed of nationalities from around the world, as well as from the resident indigenous culture - the world's very oldest - to ask "what is Australian culture?" is to embark on a learning journey that will make you want to start planning a trip, pronto!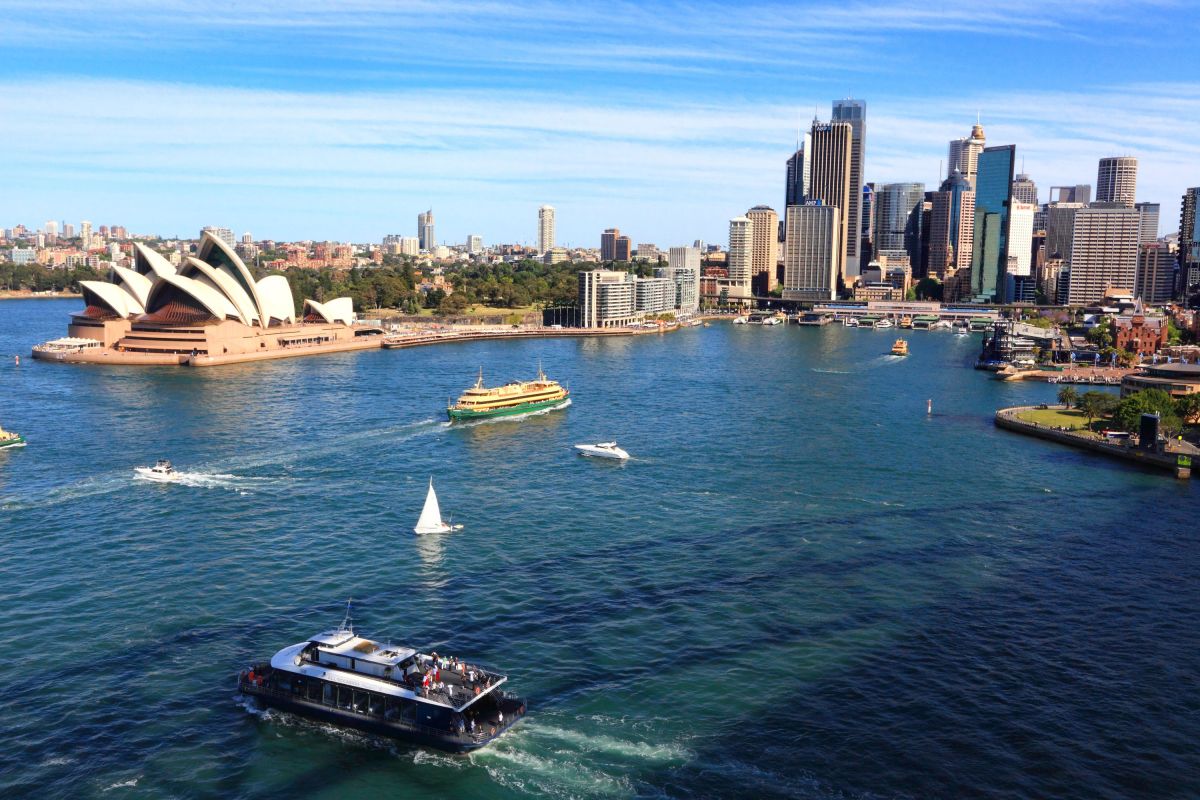 Facts About Australian Culture
In learning about Australian culture, first things first: the First Nations of the Aboriginal Australian Peoples and Torres Strait Islanders. One of the most astounding Australian cultural facts is that the original Australians first established their societies on the Australian continent up to 60,000+ years ago. They have maintained their ways of life, in many ways relatively unchanged, for longer than any other current people group on Earth! Though significantly impacted by the arrival of Europeans beginning with the Dutch in the late 1600s, their traditions endure today and are a crucial part of the culture of Australia.
Respecting their culture at all times, visiting them with ethical, sustainable tourism operators, and visiting renowned museums are ways travelers can gain understanding of these indigenous cultures. Buying a piece of Aboriginal art can be a way to support their livelihoods and bring home a memory of your time in Australia - read more here about doing this well. Interacting with Aboriginal culture on Australia tours can far and away be on most inspiring parts of a trip, and inspire a lifetime of continued learning about this people and their home since time immemorial.
Australia's population is about 25.6 million, but the vast majority of these reside along the east coast, which hosts the capital of Sydney, as well as in Melbourne and Brisbane. Perth on the west coast, as well as Adelaide to the south, collectively account for about half the country's population. Australia is the only country that is an entire continent as well, the most sparsely populated country in the world. 85% of Australia's population lives on the coast, leaving nearly all of the desert interior of the country unoccupied.
Aboriginal and Torres Strait Islanders make up under 3% of the population, and though a majority of Australians hail from the British Isles, many also are increasingly of Asian descent also. Australia culture has come a long way in terms of diversity over the years, as immigrants were not always as welcome as they are now.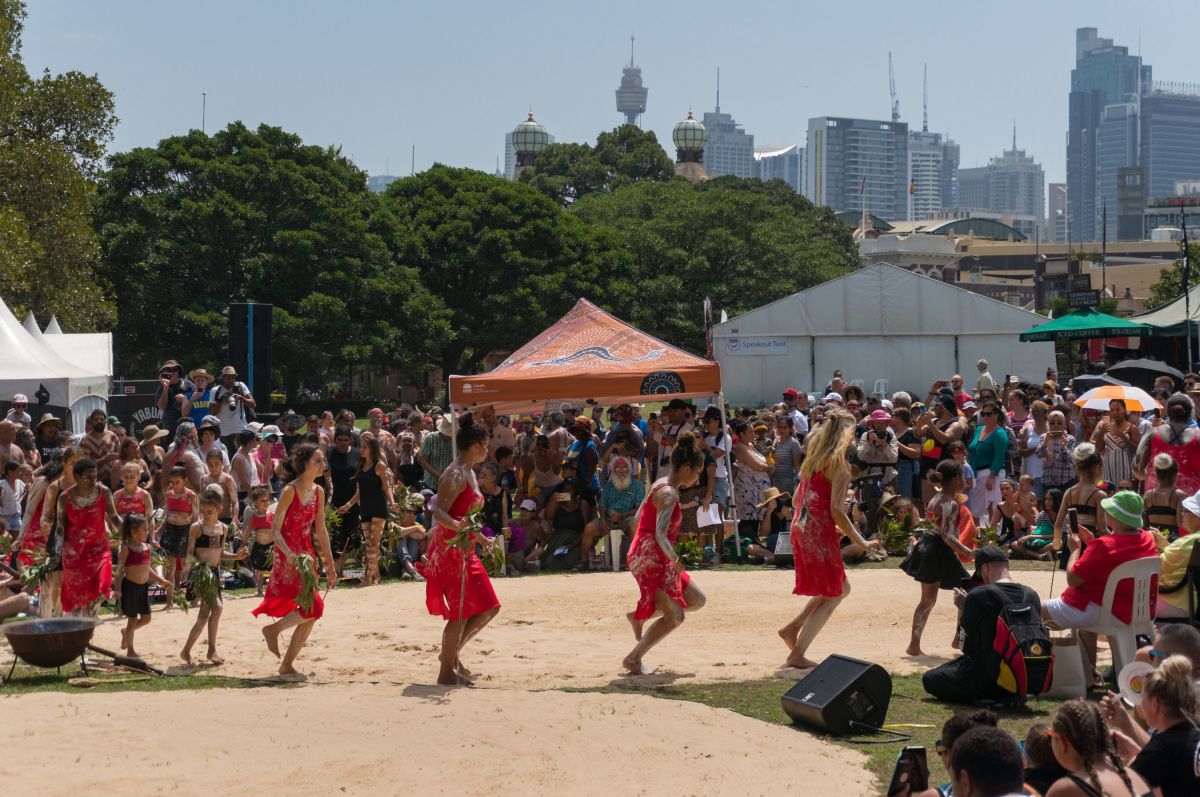 Heavily inspired by Aboriginal culture, the arts in Australia is a huge part of the national culture, both for citizens and for the world at large. From their charming accents to their love for wildlife, Australia popular culture has been a major hit at home and abroad, especially in films portraying their ways of life.
The 1980s saw whimsical worldwide attention through movies like "Crocodile Dundee" and Fosters Beer commercials, as well as through mega-successful rock band AC/DC, while Australia continued to enjoy its theater, literature and visual arts like painting and photography. A more recent film that garnered wide international acclaim was Rabbit Proof Fence, portraying the unthinkably challenging journey of Aboriginal children crossing a vast section of the continent to reunite with their families.
One great way to access Australian culture facts and stories of natural and human heritage is at its 20 UNESCO World Heritage Sites, which are epic stops while traveling the country. Don't miss the Greater Blue Mountains Area, the Sydney Opera House, and Uluru-Kata Tjuta National Park!
Topping some of the enjoyment lists of Australians are, of course, sports. From Aussie Rules football and cricket, to surfing Bondi and Byron Bay and sailing Sydney harbor (they don't call it the "City of Sails" for nothing!), Australians love, love, LOVE their sports!
Right along with Australians' love of sports is a love of nature and rural living. Living the farm and ranch (often called a "station" in Australia) life is still a popular undertaking in Australia, raising livestock and crops as farmers and cowboys have historically. Scope out the film Australia with Nicole Kidman and Hugh Jackman for a peek into the adventure of "station" life.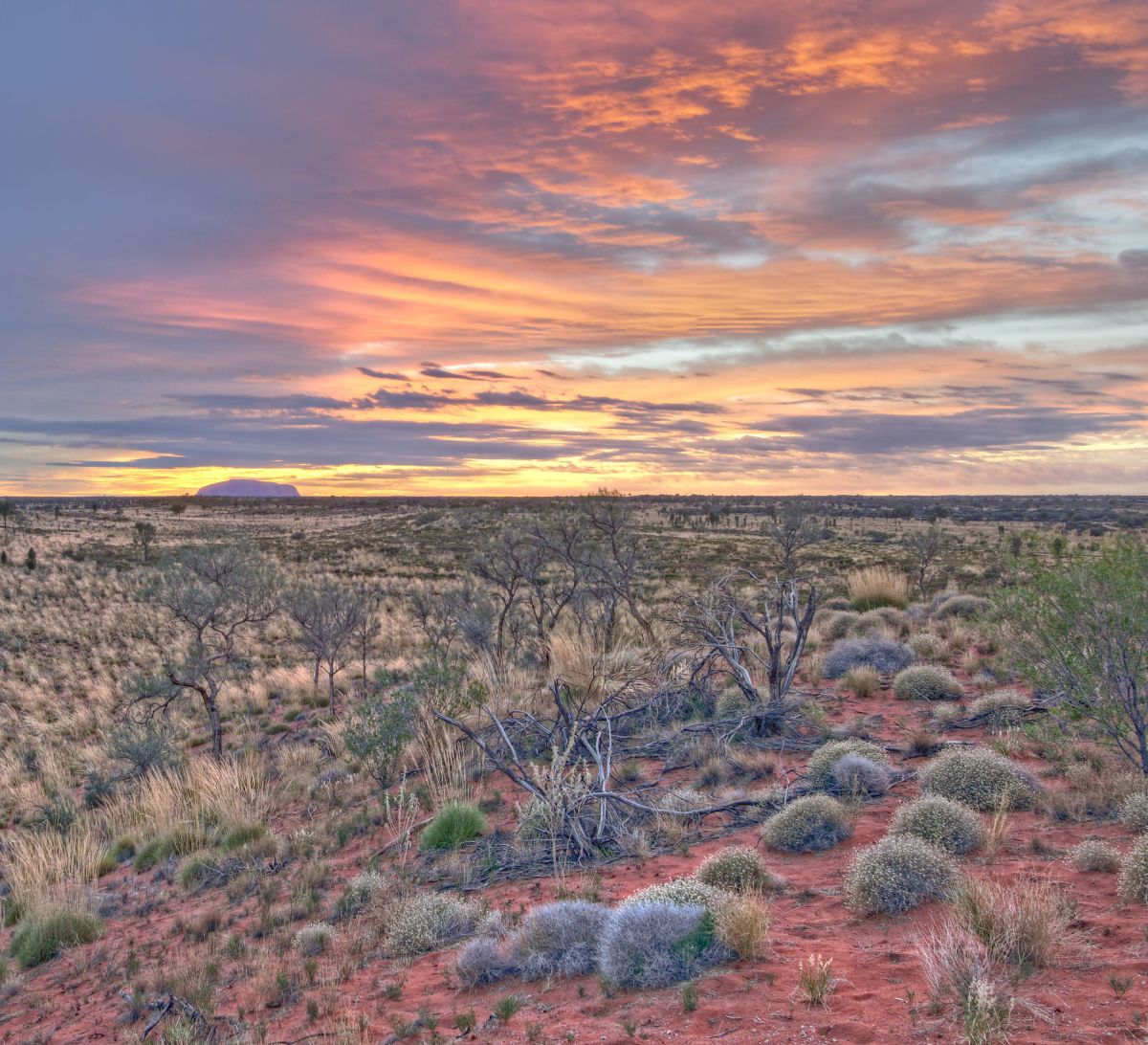 Canoeing the nearby Siansimba Islands is often available as well, and is a peaceful way to explore the Zambezi River watercourse.
Of course, from farms come food, and Australians love theirs indeed! Aboriginal foods are referred to as "bush tucker", and can be considered the most unique and culturally important of all Australian foods. Australian characteristics of meals tend to be a bit meat-centric, with beef and mutton (lamb) being common. Barbecuing "snags" (sausages) is a fave Aussie pastime, as is digging into a meat pie.
However, Australia is also a hotbed of organic agriculture, and has excellent fruit due to having both temperate and tropical climate zones. South Australia has a prime wine region, and the seafood that comes in from the Tasman and Coral Seas is top tier. However, on the humble and "cheeky" side of things, nothing says "Australia" like a dab of salty Vegemite spread on toast - an iconic Australian dish!
Of course, with good food comes good conversation. Australians are known for their love of slang (beer? "A cold one" / breakfast? "brekky" / and of course, barbecue? "barbie"), regarding food and anything else! Joking and giving others a good-natured hard time is integral to Australian culture.
The countryside where Australians' beloved farms reside are, like their surfing beaches, a part of nature. Australians have much to cherish in terms of nature in their country, even with the challenges they are facing from the recent fires and pressures put on the Great Barrier Reef with our changing oceans. The Outback's koalas and kangaroos, and the Reef's and Northern Territory's saltwater crocodiles, sea turtles and dolphins all have homes in the hearts of Australians.
Global Basecamps' Sales Specialists are at the ready to help you start planning your dream trip to Australia to get to glimpse into its culture - get in touch with us today!