In the far south of Kenya lies an expanse of wilderness rich in cultural diversity beyond our imaginations, waiting to be explored: Amboseli National Park. At the foot of Kilimanjaro's snowy peaks, covered with wildlife filled grasslands and surrounded by traditional culture, Amboseli National Park's views and stories are a treasure of Kenya!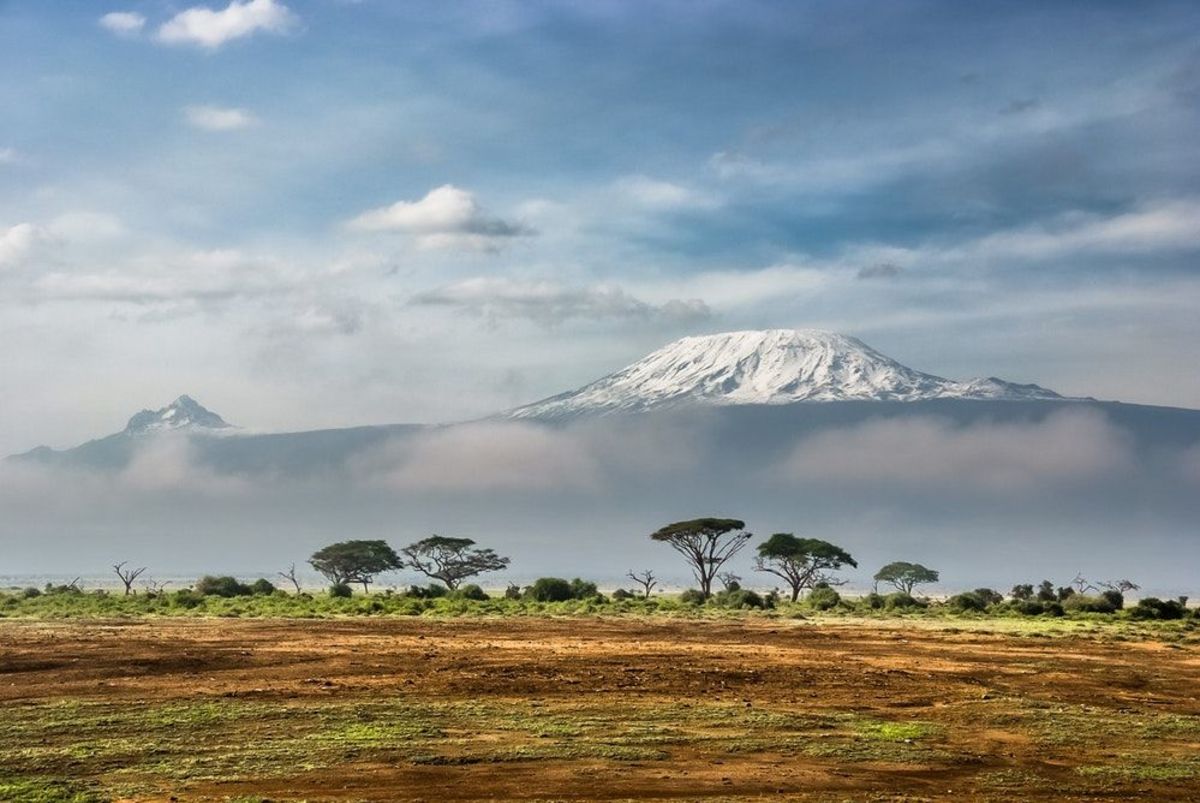 Summing Up Amboseli
At a glance, Amboseli National Park (sometimes mistakenly called Amboseli National Reserve and formerly named Maasai Amboseli Game Reserve) is close to 400 square kilometers / 150 square miles of protected plains wilderness at the base of Kilimanjaro, the highest summit in Africa and tallest freestanding mountain in the world at 5,895 meters / 19,341 feet in elevation. The habitats of Amboseli park - open plains, Acacia woodlands, thorn scrub, swamp and marshlands - are filled with wildlife, and together are one of Kenya's premiere destinations for the game drives that wildlife photographers and animal-lovers of every kind dream of!
Amboseli National Park is a profoundly biodiverse expanse of land in the cultural territory of the Maasai Nation, which spans the border with Tanzania. Continuing their historical ways as pastoralist herders of cattle and sheep, the Maasai are ever-present in their Amboseli region homelands. As you will learn, interacting with them is a highlight that graces the journeys of visitors to several national parks in Kenya.
Amsobeli's name is derived from the Maa language of the Maasai, meaning "salty dust". Many of the lakes in this region of East Africa are saline and partly (or completely) disappear during the dry season, resulting in dust clouds. A harsh landscape, but beautiful as can be!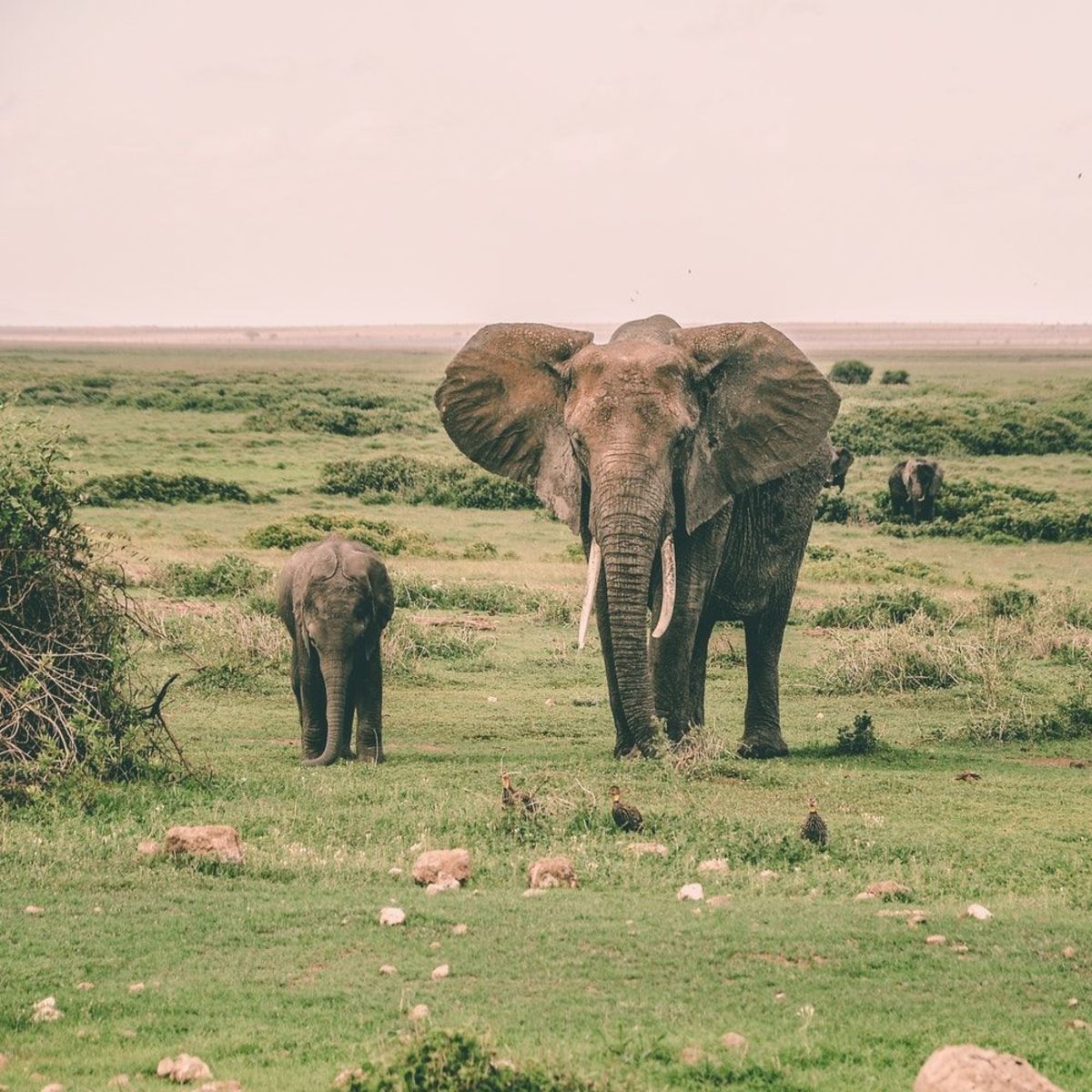 Where is Amboseli National Park?
Kenya retains the British influence it received during its colonial period of 1895 to 1963, and is divided up into counties like US states are. Amboseli is located in south-central Kenya's Kajiado County, where Kilimanjaro descends to form the Great Rift Valley to the west, and is set almost directly south of Kenya's capital, Nairobi.
Amboseli has a major advantage over the more frequently visited Maasai Mara: it can take half the amount of time to get there from Nairobi, Kenya's capital. While it can take well over half a day to get to "the Mara", arrival in Amboseli frequently takes well under half, and travel is on mostly good roads. In terms of convenience and quality, Amoseli and the surrounding area are unmatched in Kenya. At Amboseli National Park, Kenya is in top form, along with unparalleled convenience!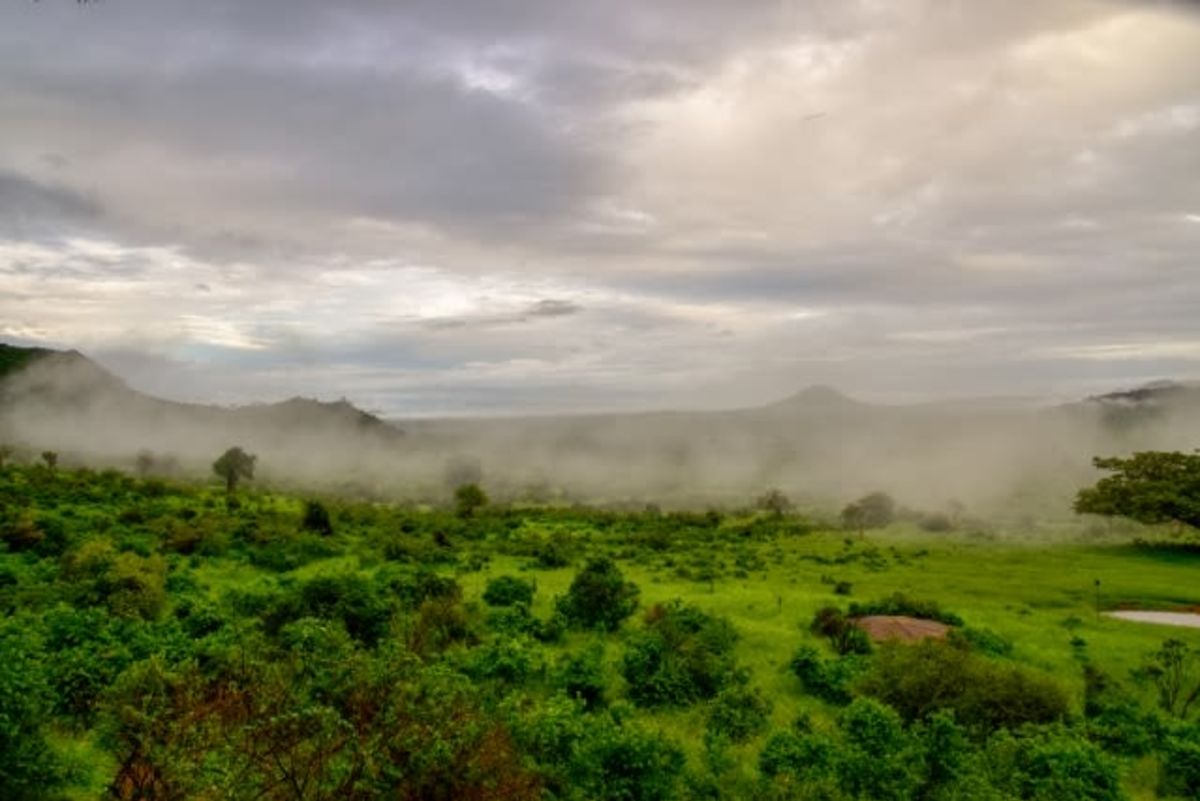 An Amboseli National Park
Some of the Amboseli area's best attractions lie inside the park, and some outside in the surrounding area.
Within the National Park itself, the must-see focal point is undoubtedly the wildlife. At least 400 bird species - with some counts reaching 600! - can be seen, along with up to 80 mammal species. With the mammal glory far surpassing the classic Big Five of rhino, cape buffalo, leopard, lion and elephant, it is truly the elephants that Amboseli is famous for. Though Tim the Tusker, resident of Amboseli and Kenya's most famous elephant, has recently passed, the Park and its region remains one of the standout areas in the country to see large, active herds.
Amboseli National Park is centered around the transient Lake, which goes from waterhole to dust bowl, depending on the season. After heavy rains, it can fill to be a gathering place for thirsty mammals and innumerable flamingoes, returning to a salty, dusty pan (hence its name!) for the majority of the year. Have a lookout from Observation Hill at the park's expanse while taking lunch and tea, and enjoy the best of what Amboseli has to offer Kenya Safari Tours

Nearby Attractions
In Kenya, wildlife reserve after wildlife reserve is profiled by the tourism industry, but Amboseli's volume of wildlife, views of Kilimanjaro and connection to Maasai cultural heritage make it a front runner to have a complete experience of nature and culture. The park proper, along with the nearby Mbirikani Group Ranch, are home to a seemingly endless list of iconic African savanna creatures: not just the aforementioned Big Five and elephants, but cheetah, hippo, giraffe, impala, gazelle, hyena, jackal and more! Mbirikani, like many other area tracts, is owned and run by Maasai in a community-based natural resource management scheme.
Also near Amboseli National Park is the Maasai Cultural Heritage Museum, featuring exhibits and community projects determined by the Maasai themselves to promote clean water, education, and the advocacy for Maasai culture and self determination.
In and around Amboseli, Kenya shines perhaps its brightest. The scenic landscape, the masses of wildlife, the proud Maasai culture … everything one could ask for in an African safari experience is here in abundance! Contact one of our travel specialists today to start planning your adventure to Kenya and Amboseli National Park.