Depending on where you're from, Morocco may seem right next door ... or half a world away. Lying less than eight miles from Spain across the Strait of Gibraltar, it's one of the few countries in the world that people can access by swimming! But long before the first swimmers made their way across the strait(hardcore women from England in the 1920s), Berber, Arab and European indigenous and settler residents were all contributing the formation of Morocco's history and culture. Morocco is an iconic travel destination that is hardly undiscovered, however, it has no shortage whatsoever of out-of-the-way secrets!
With a much different feel from sub-Saharan Africa, Morocco doesn't have the savanna safaris and humid lowland forests of Uganda, or the sprawling delta of Botswana. What does it have? A melded culture that unites North Africa with Southern Europe across centuries. A varied topography that spans from a mesmerizing coast to a rugged mountain range before descending to the Sahara Desert. Morocco's cities are the thing of tale and legend, its people warm and welcoming, and its culture one that blesses the traveler with rich memories to last a lifetime. Come along as we explore Morocco tourism!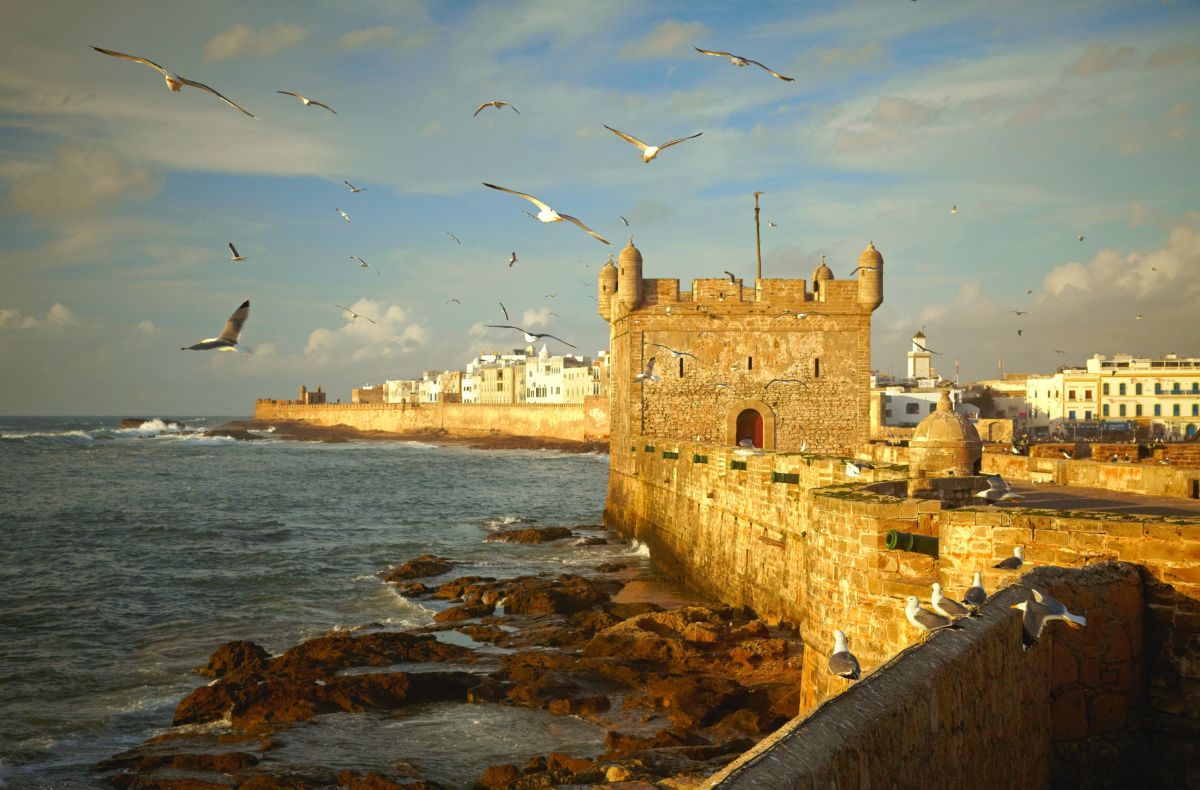 Where is Morocco?
Morocco is a medium-sized country by African standards, about the size of California, and is located in the far northwest of the continent. It's a major travel destination for adventure seekers from around the world, though its proximity to Spain makes it the kind of getaway that Spaniards can make a weekend trip out of! With coasts facing both the placid Mediterranean and tumultuous Atlantic, and neighboring countries of Western Sahara to the south and Algeria to the east, Morocco is nestled into its own charming and distinct position on the African continent.
Getting Ready to Visit Morocco
Planning an international trip means learning about weather and seasons, travel formalities, health concerns … and more. Checking all the boxes is important, so let's look at how to get ready to visit Morocco.
Morocco has seasons that aren't all that different from its northern neighbors, Spain and Portugal, though it is more dry and warm. It being an arid, desert country in the northern hemisphere, the best time to visit Morocco is during its spring (March through May) and autumn (September and October). Morocco's climate is a combo of warm and cold, semi-arid and desert, along with that most pleasant climate of all: Mediterranean, just like Southern California. Its rainfall primarily occurs in February and November, but even the rainiest months yield less than 7 inches.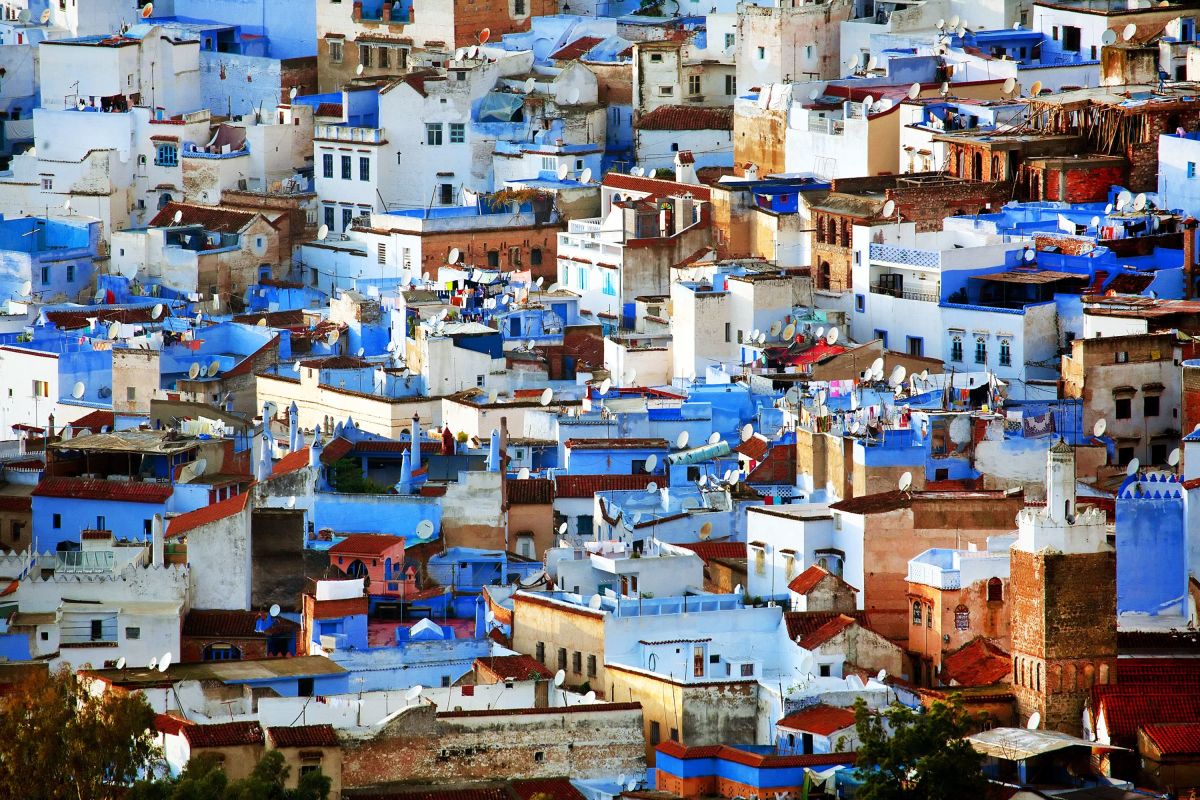 As travelers get ready for visiting Morocco, making sure their travel documents and health preparations are in order is a top priority. US citizens do not need a visa if their stay is to be less than three months, and the only legal documents needed is a passport valid for at least six months beyond their trip end-date.
Vaccination needs for visiting Morocco align with the recommendations for all international travel in Africa, Asia and Latin America: Hepatitis A and B, MMR, Tdap - see your medical professional to make sure you're caught up!
Packing for Morocco means bringing clothes for a variety of weather conditions, from pleasant days at the beach to cool evenings in the mountains to hot desert afternoons. The main thing to remember, is that in its more remote areas, Morocco is very much a traditional Muslim country where conservative dress, is still the norm. Especially when it comes to women, it is advised to keep your shoulders covered when out and about.
Traveling to Morocco
Travel to Morocco compared to most international destinations, especially those in Africa, is a snap! Due to its proximity to Europe, it is hands-down the most easily accessed destination in Africa. Ferries from Malaga or Gibraltar, or flights into the international airports in Casablanca, Fes and Marrakech, are all very straightforward.
Flights to Morocco are typically routed through Europe, as there just a few options for flying direct! This is often considered a good thing, however, as breaking up your flight into two legs can be nice. Additionally, layover cities are often places you'd want to spend a bit of time exploring. Most flights pass through Amsterdam, as well as Barcelona, Paris, London, or Frankfurt. Spending a day or two at any of these places can be lovely, but if you opt for short layovers, travel time can be as short as 16 hours from the US West Coast, 8-10 hours from the East Coast, or as little as 7 hours if you fly nonstop!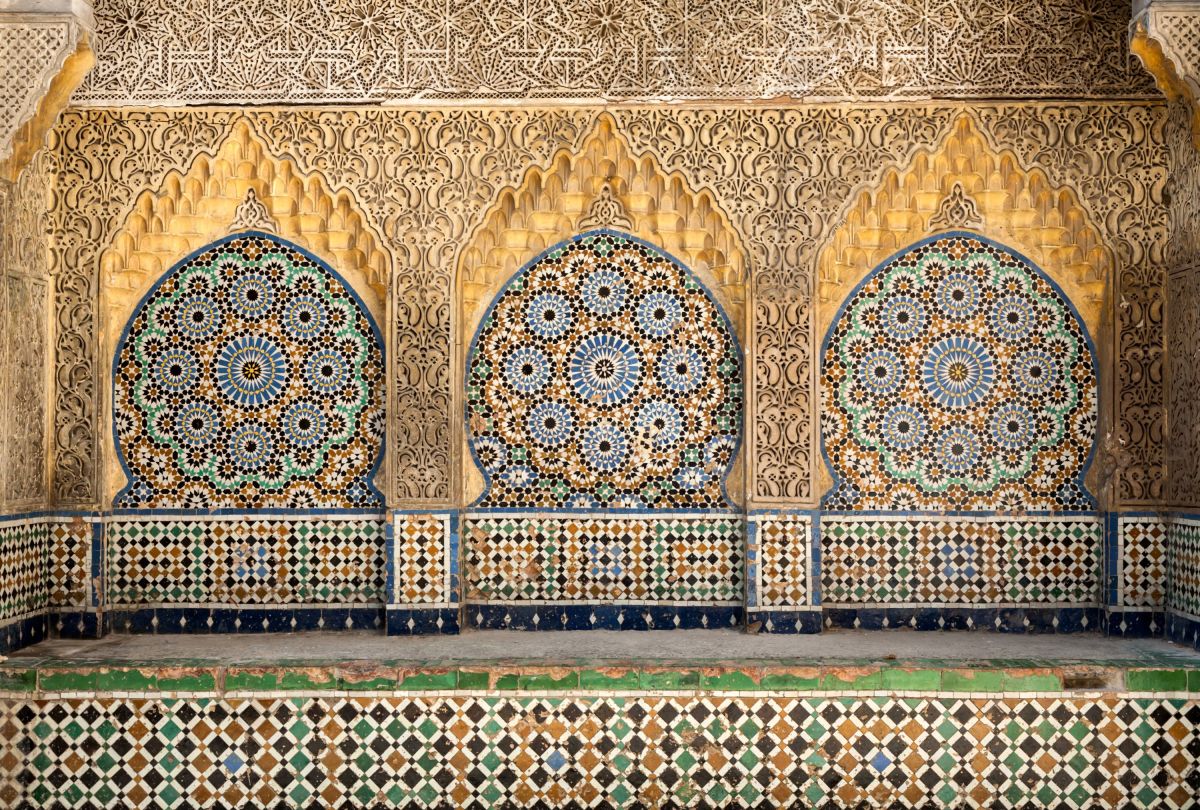 About Morocco
The countries of North Africa have rich, textured histories that have interacted with cultures beyond African shores in unique ways. Morocco is no exception to this phenomenon. Its 5,000 year indigenous Berber history is that of an industrious and tenacious people who migrated to the area and beyond all the way to Mali and Niger. The Berber and Arab peoples make up the majority of Moroccan society, and their languages - Amazigh and Darija, respectively - along with French, are the most common in use.
Morocco is geographically made up of coast, mountains and desert. The coast to its west is where prime surfing beaches with gorgeous cliffs can be found outside its main cities of Essaouira to the south, central and legendary Casablanca, and Rabat to the north. Each city is home to stunning architecture and historic landmarks.
Central and running north-south are its Atlas Mountains, where the cities of Marrakech and Fez lie in their ancient splendor. Inland of all these is the western extent of the Sahara Desert, land of camels, oases, dunes and mystery.
All of these areas offer tours that will truly leave you spellbound with this country of unparalleled romance and renown. Morocco travel is a journey through landscapes and culture that have accumulated millennia of meaning, stories and treasures.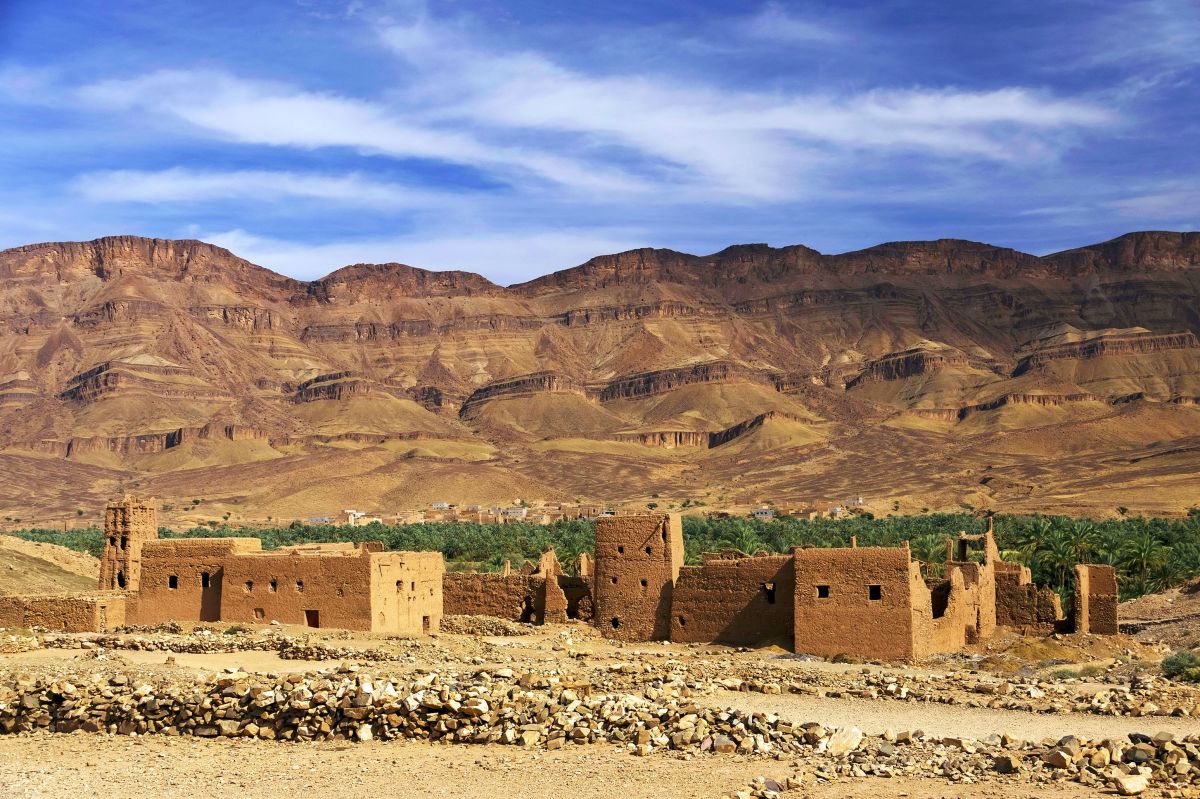 What to Do in Morocco
Morocco has both vivid urban points of interest, as well as natural highlights that rival any to be found on an international adventure. The Atlas Mountains rise to nearly 14,000 feet, garnering crowns of snow on their summits. The beaches lying between Agadir and Essouira offer exploration of ancient fortresses and points of historical interest, but also touch on another point on the enjoyment spectrum with surfing and yoga retreats. Whether you're seeking modern escapes or traditional cultural experiences, there is not a lack of things to do in Morocco.Morocco tours are hands-down the best way to ensure you see the best of the best!
Of course, all travelers to Morocco should make enjoying the traditional medina quarters of all the larger cities a top priority. Immerse in the local culture, soak in the architectural beauty and create memories that will stay with you for life.. The souk marketplaces and kasbah citadels are frequent sites and a must to explore. Take day trips to the Atlas Mountains and into the desert from Marakkesh, and drink in deeply the colors of Fez's leather tanneries or dazzling blue walls of Chefchaouen.. Enjoy the couscous-based meals, sides of tabbouleh, and refreshing local Maghrebi mint tea.
Always do your due diligence, however, regarding manners both at the table and while at Muslim cultural sites! Islam is the national religion, and though the mostly Sunni population is welcoming to visitors, only the mosques of Tin Mal in High Atlas and Hassan II in Casablanca can be entered by non-Muslims.
Visiting Morocco as Africa's most accessible, and perhaps most unique, country is becoming more and more popular - look no further than Instagram and you'll figure out why! It's stunning beauty has been documented well, but what you can't capture in a photo is the warmth of its people, the wind that caresses your face on the coast, or the flavor of the Berber food eaten at a desert camp. Get in touch with us to start planning your Morocco voyage today!