One of the best ways to get to know a city you're visiting is through its cuisine. Few kinds of food offer the caliber of experience that seafood does! The sights, the sounds, and yes, the trademark smells of a fish market stir in us the love of the sea and its bounty. When we think fresh, delicious fish, Japan and its world famous seafood traditions spring to mind for many of us: sushi, sashimi and all kinds of marine delights. Aside from the sea itself, Tokyo's Tsukiji Fish Market is the epicenter of the profoundly deep seafood culture that Japan is famed for. Join us as we learn about this traditional treasure found in the heart of the country's capital metropolis!
When visiting Japan, market time - at whatever kind of market is nearby and awesome - is near mandatory. As in all of Asia, the market ambiance can be one of the most amazing sensory and cultural experiences you'll have. The closest thing we have to this back home might be a farmers market, summer fair or swap meet. But, even those pale in comparison to the buzz you'll find at Japan's Tsukiji Market.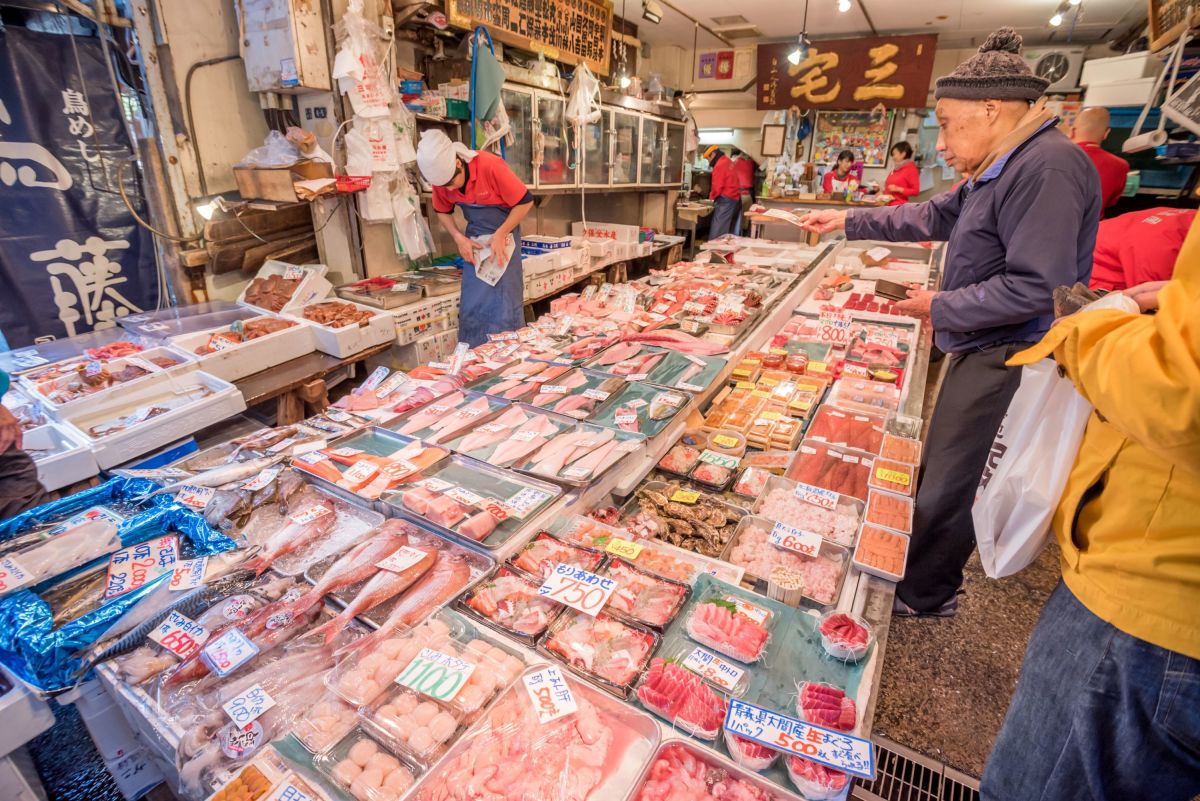 The History of Tsukiji and Japanese Seafood
Founded in February of 1935, this "one Tokyo fish market to rule them all" is world famous for good reason: the highest quality fresh fish for local restaurants, the yummiest traditional and innovative street food imaginable, and the historic site of the nerve-rattling spectacle that is the tuna auction (see below on its move)! If there's one Tokyo market you visit while Japan's capital megacity of nearly 40 million people, make it this one!
The Japanese fish market is an iconic part of many coastal villages in the country, but not everywhere that they have endured. Tsukiji is an exception to this in the urban Tokyo landscape, and offers a window into the age-old Japanese way of life that revolves around seafood. Japan's maritime and fishing culture is known around through the popularity of fare like:
sashimi: pieces of raw fish or other meat
sushi: raw fish, vegetables and other ingredients combined into various rolls and other arrangements
soy products: almost always served with sushi and sashimi, including soy sauce, miso soup, and others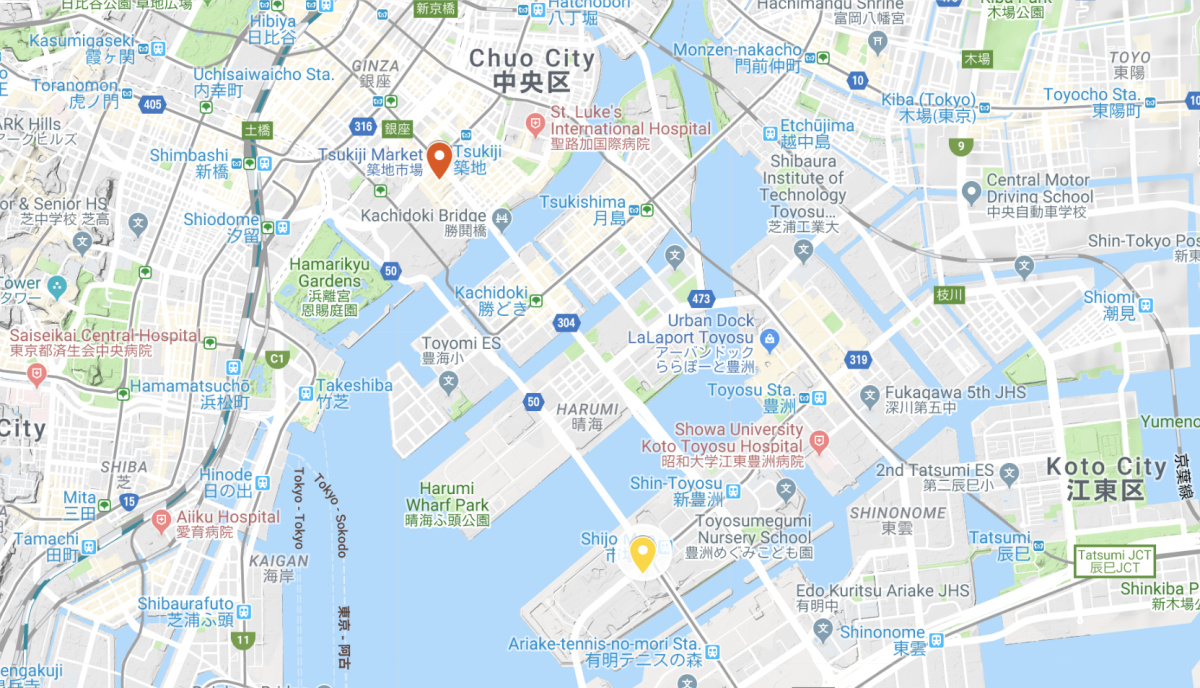 Visiting Tsukiji and Tosoyu
Tsukiji is in fact not just one market, but two: an "inner market" where the fish trading commerce is done, and an "outer market" where both fish and street food is sold to the public. The original site in Chuo City (pinned orange on map) is still there, and hosts the Tsukiji outer market. This is where to go if you want to see the history and eat amazing Traditional Japanese food ranging from ahi to urchin, oyster to shrimp, and even some amazing desserts! Tours of the market are available, and can be a top experience on Japan tours whether or you consider yourself a hardcore foodie or not!
There are tours available at each of these locations, and the entrance to them is free. The markets open as early as 5am, but arriving after 7am is the safe way to do it. There are shrines that adorn the market area and communicate its link to Japan's Shinto traditions, and are an example of how Japan's ancient culture remains strong even in hyper-modern Tokyo.
Though the gritty and hands-on scene that Tsujiki is famous for lives on there while Tosoyu has become space age fish central. The raucous auction is still there, but the action goes on behind glass in a meticulously clean environment.
What to Eat at Tsujiki and Tosoyu
Whether you're into the formal pursuit of culinary tourism, or just looking for the most fun you can find in a fish market, Japan is the place for you … and if there's any doubt on where to go for that fish market, Tokyo is the place! Get in touch with us at Global Basecamps to start planning today, and get ready for the world's finest seafood.