Coined the Paris of the South, Argentina's lively capital city combines romantic European cityscapes with a fiery Latin flare. In all of Argentina, Buenos Aires is definitely a must-see destination. Start your day with a frothy cafe con leche at Cafe Tortoni. Spend an afternoon window shopping at Feria de Plaza Serrano And cap off your night off by watching a fierce Tango at the local Milanga. Rich in culture and diverse in landscapes, there's no shortage of things to do in Buenos Aires, Argentina.
Don't know where to begin? Scroll down for our top five picks for Buenos Aires attractions to get you started.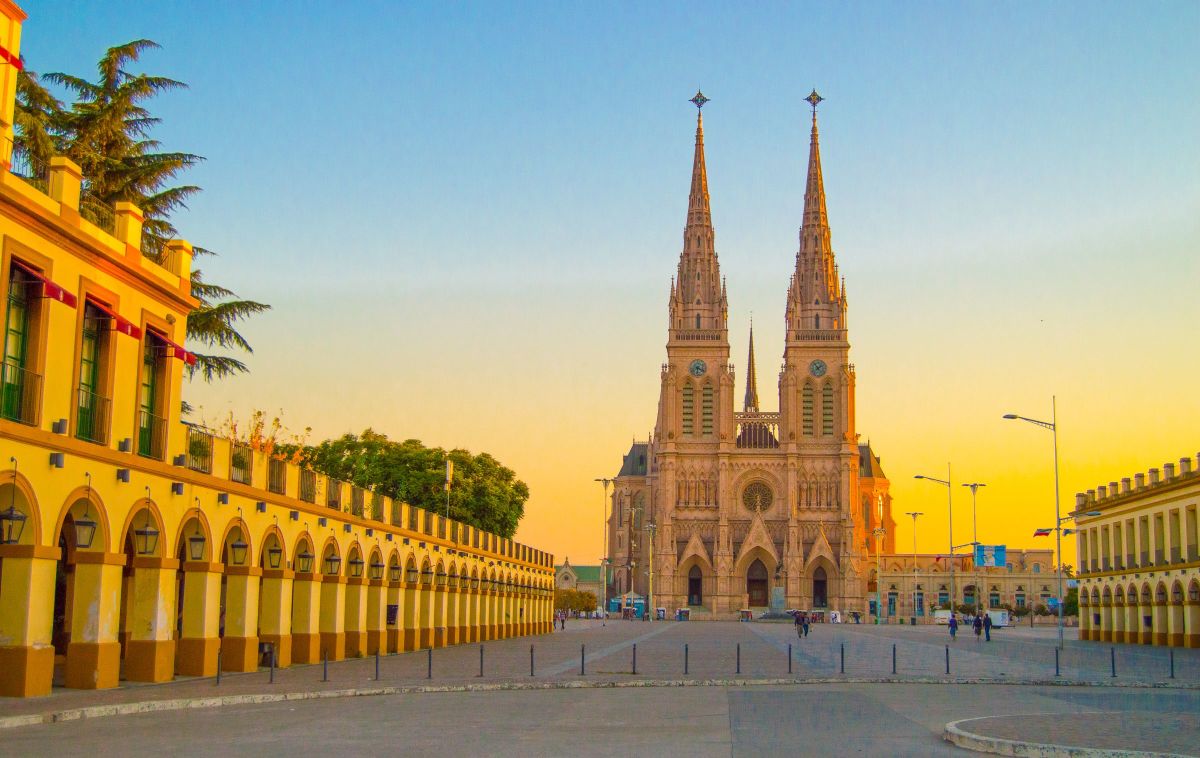 La Casa Rosada



This grandiose "Pink House" on Plazo de Mayo is saturated with political and historical significance. Serving as the President of Argentina's working headquarters ( though unlike the White House it does not double as their residence), its balconies have seen speeches by Juan and Eva Perón and its square has been a hub for social demonstrations.

Recoleta Cemetery



Serving as the final resting place for some of Argentina's most rich and powerful inhabitants, this is not your average cemetery. Beyond the fame spelled across the tombstones, Recoleta Cemetery gained notoriety for the spectacular display of architecture. In fact, over 90 of the over 4,000 mausoleums have been declared national historic monuments making it a must-see Buenos Aires attraction.

Tigre



Technically a 50 minute train ride outside Buenos Aires center, Tigre is a perfect day-trip if you're looking to take a breath from the bustle of city. There you'll find the Paraná Delta, a lush labyrinth of wetlands and creeks. Spend your day out on a boat tour or rent a kayak to get in some exercise, whichever you decide be sure to end the afternoon at soaking in the views at one of the many waterfront restaurants.

Teatro Colón



Despite having opened its doors in 1857, Teatro Colón remains one of the most prestigious opera houses in the world and one of Buenos Aires most important landmarks. The monumental theater reaches seven stories high and expands across an entire city block. Visitors can now enjoy famous orchestras, operas, and ballets imaging the gatherings 20th century Argentininian elite that formerly filled seats of the now fully restored space.

Plaza Serrano



If you're looking for a lively spot to unwind with a cold beer and sit back for some people watching, stop by Plaza Serrano. Located in the trendy neighborhood of Palermo Soho, this popular plaza is a hub for locals. The patrons of the plentitude of bars and cafes regularly spill into the streets giving the space a jovial, party atmosphere. If you're stumped on what to do in Buenos Aires, you can never go wrong with cerveza.
While all of these attractions are top-notch in our book, they're just the tip of the ice-berg. From art to food to nightlife, Buenos Aires has something that will appeal to every kind of traveler.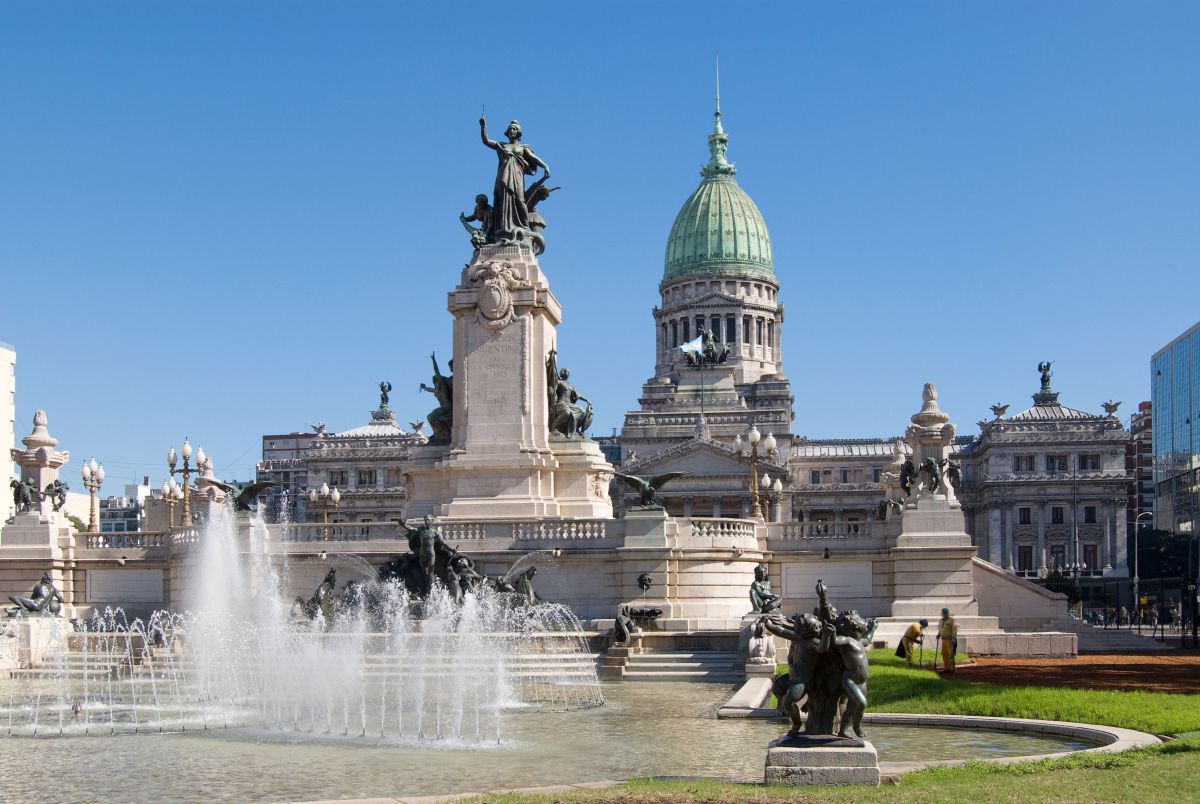 When to Visit
While the city is thriving all year-long, determining what to do in Buenos Aires can depend on what time of year you decide to go. If you're traveling from the Northern hemisphere, it's important to remember that down south the seasons are flipped. And while escaping a biting January winter for a balmy South American summer sounds like bliss, many businesses will be closed for summer vacation limiting which Buenos Aires tourist attractions you can visit.
Your best bet is to come in their fall ( April to June) or spring (September to December). As this these are off seasons, you'll likely find hotels and attractions have cheaper rates, not to mention the weather will be much milder than the humidity and heat of the summer. Buenos Aires is also famous for their many festivals and celebrations like Carnival in February or the World Tango Festival in August. These festivals are wonderful exemplifications of Argentiniana culture and just may be worth bearing the hotter weather or bigger crowds these months bring.
Beyond Buenos Aires
Looking to go beyond the city limits? Argentina is a vast and diverse country, providing exciting adventures for every traveler's tastes. But once you begin delving into what to do in Argentina, the possibilities can feel endless.Once you've conquered the buzzing metropolitan of Argentina's capital city, we recommend indulging in many of the country's many natural wonders. From the massive waterfalls of Iguazu to the breathtaking mountain peaks of Patagonia, Argentina Tours are sure to provide an exhilarating adventure. Looking for something a little more family-friendly or low key? There are plenty of things to do in Argentina that provide a more relaxing setting. For the childfree travelers, perhaps try venturing over to Mendoza, home to the delicious blends of Malbec wine.
Whether you're looking to take a tour of all of Argentina, or just a one-stop shop of Buenos Aires, the potential itineraries and activities can feel endless. Let us help take the guesswork out of crafting your perfect Argentina trip and start planning with us today.